​​​​​​​​​​​​​​​​
City tax-supported services cost $5.88 a day for a typical Calgary household.
The municipal portion (65 per cent of your property tax bill) funds high-quality City services and programs that Calgarians value and use every day.  For the typical Calgary household* (assessed value of $445,000 in 2021) that works out to $5.88 per day.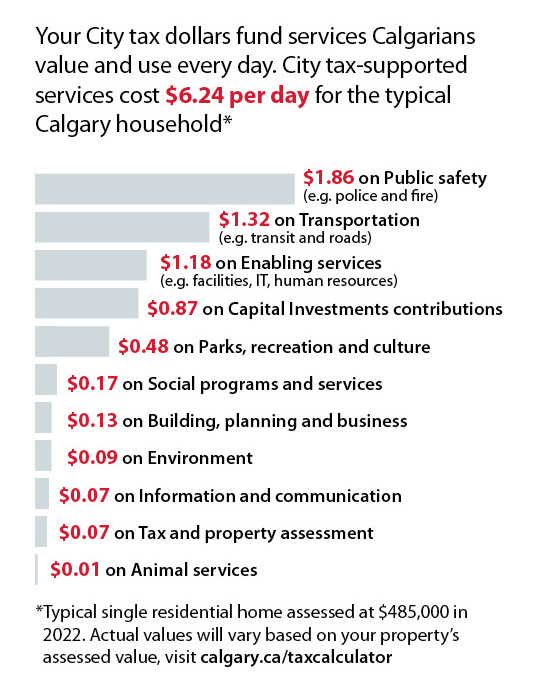 For a further breakdown visit calgary.ca/taxbreakdown​.​

Learn more about municipal tax-supported services: