Health Management - Leave & Disability - Applying for LTD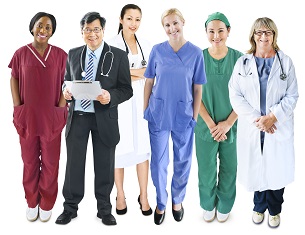 When to apply for Long Term Disability?
If the employee's absence is likely to extend beyond 119 days, Homewood Health Inc. will send the employee an email application package for long term disability eight weeks prior. Paper packages are available upon request from the Case Manager.
Application process for the employee
The package includes all of the directions and forms from Great-West Life that an employee needs to complete the application for long term disability. Online claim submission is also available and access to claims forms is provided through this portal.
An employee needs to:
Sign an authorization request that gives Great-West Life permission to get information from your doctor, hospitals, employer and other insurers.
Have your doctor fill out the Attending Physician's Statement provided in your package. Great-West Life provides customized statement forms for mental health conditions, musculo-skeletal conditions, cardiac conditions, cancer conditions and all other conditions.
Fill out the Employee's Statement.
To avoid any delay in benefits, forms should be completed as soon as they receive them and faxed or mailed to the Great-West Life Disability Services Office (DMSO) in Calgary.
Employees can expect Great-West Life to contact them for a claim interview if there isn't enough information in the claim forms.
Application process for supervisor
The supervisor needs to complete the Great-West Life Employer's Statement provided by Benefits Pay Administrators to confirm an employee's job information and other information that is needed to assess the claim. Prior to sending the form to the supervisor, Benefits Pay Administration completes a portion of the application for monthly earnings and effective date of insurance coverage.
Application process for Great-West Life
As soon as Great-West Life DMSO receives the completed LTD application, a case file will be opened.
The assigned case manager will review the application and determine if the claim is approved or denied. If it has been denied, employees can explore other options.
Great-West Life will send the employee and The City a claim decision letter.
LTD denied or terminated
When long term disability (LTD) benefits are denied
Termination of an LTD claim occurs within the first two years if an employee can go back to their own occupation at full hours.
Termination of an LTD claim can also occur at the two year point, where a decision is made whether or not the employee is disabled from any occupation, not just their own, and is able to earn over half of their income prior to being disabled.
Appealing the decision
If an employee disagrees with a decision by Great West Life to deny or terminate their LTD claim for medical or non-medical reasons, they have 30 days from the date of notification that the claim is denied or terminated to appeal the decision.
The appeal process is outlined the MEBAC agreement.
If LTD benefit is denied or terminated, and the employee appeals, they generally will go on a Leave of Absence for medical reasons (LOA policy), unless they are working, until a decision is made about the appeal.
If LTD is denied or terminated during the first two years and the employee DOES NOT appeal, the employee is expected to return to work.
Who can help?
Human Resources
403-268-5800
Homewood Health
Direct Tel: 403-705-2024
Toll Free: 1-800-472-4904
Fax: 1-866-460-4645
www.homewoodhealth.com
Great-West Life: Calgary Disability Management Services Office
Phone: 403-515-5900
Fax: 403-234-7565
Toll free: 1-866-221-8524
www.greatewestlife.com
Next: While employee is on LTD