Setting up myID security questions for password resets
Why set up security questions for myID? If you forget your myID password, you can reset it online by correctly answering two security questions. This allows you to easily and securely access your account when you've forgotten your password.
Instructions for how to set up myID security questions
---
​​
Follow the steps for selecting and answering security questions in your myID account.
1. Sign in to myID. Go to myID.calgary.ca and sign in to your myID account.
2. Open account settings. Select "Account" at the top of the page to access your "Account settings". For mobile users, click on "Menu" at the top right-hand corner to get to the "Account" button.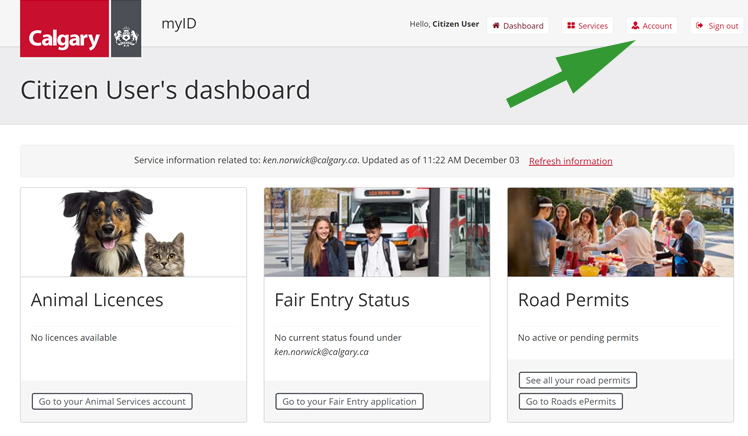 3. Change security questions. On the "Account settings" page, select "Change security questions" under the heading "Security questions".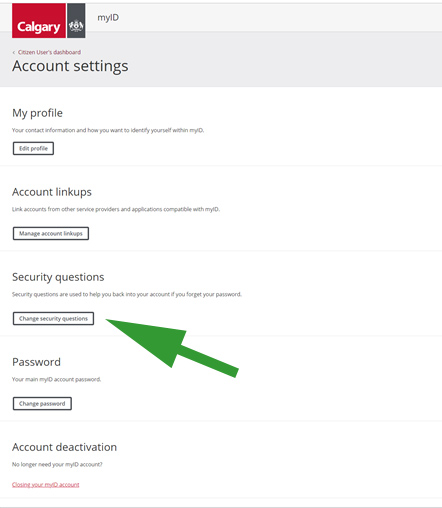 4. Answer security questions. Select and answer two or more security questions from the list provided and click "Submit".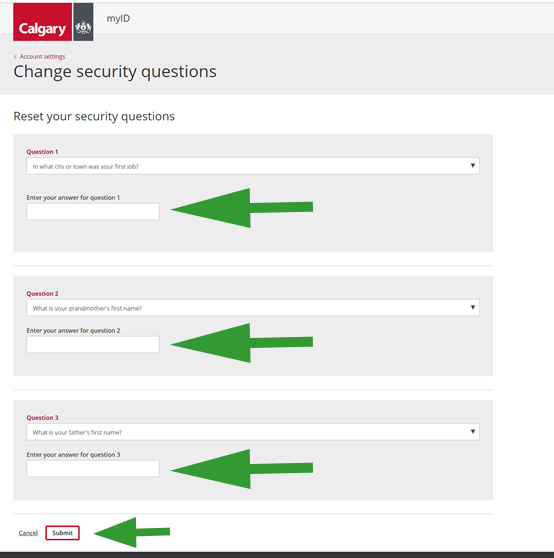 Done. You have now set up two or more security questions for your myID account. Have questions? Contact 3-1-1.