Cycling and walking route maps
Printed maps
Walking, biking and wheeling are great ways to stay active all year round. Plan your route with our Pathways and Bikeways Map. Limited print copies available so get your copy before they're all gone! You can also use the interactive map or download a digital version.
Where to find print maps:
City of Calgary recreational facilities including pools, arenas and golf courses
Calgary AMA (Alberta Motor Association) locations
Calgary Co-op Grocery Stores and gas bars
Various local businesses and community associations
Click here for the most recent list of map providers. Please contact locations in advance to see if maps are in stock.
If you'd like a print map but have mobility barriers, call 311.
How to order maps

Are you a retail shop, recreation centre, school, community group, event, or tourism office?
We invite you to order our Pathways and Bikeways Map to share with your customers and members. One box contains 150 maps – order as many as you'd like (while quantities last) and we'll deliver them to you.
Orders are filled on an as-needed basis. To order, please contact 311 and provide:
Number of boxes requested (150 maps/box) 
Your name
Organization name
Phone
Email
Delivery address
Would you like your organization to be added to our list of map locations? 
Downloadable maps
Download PDF versions by clicking on the maps below:

Pathways and bikeways routes can also be found using the interactive map below. 
How to plan your route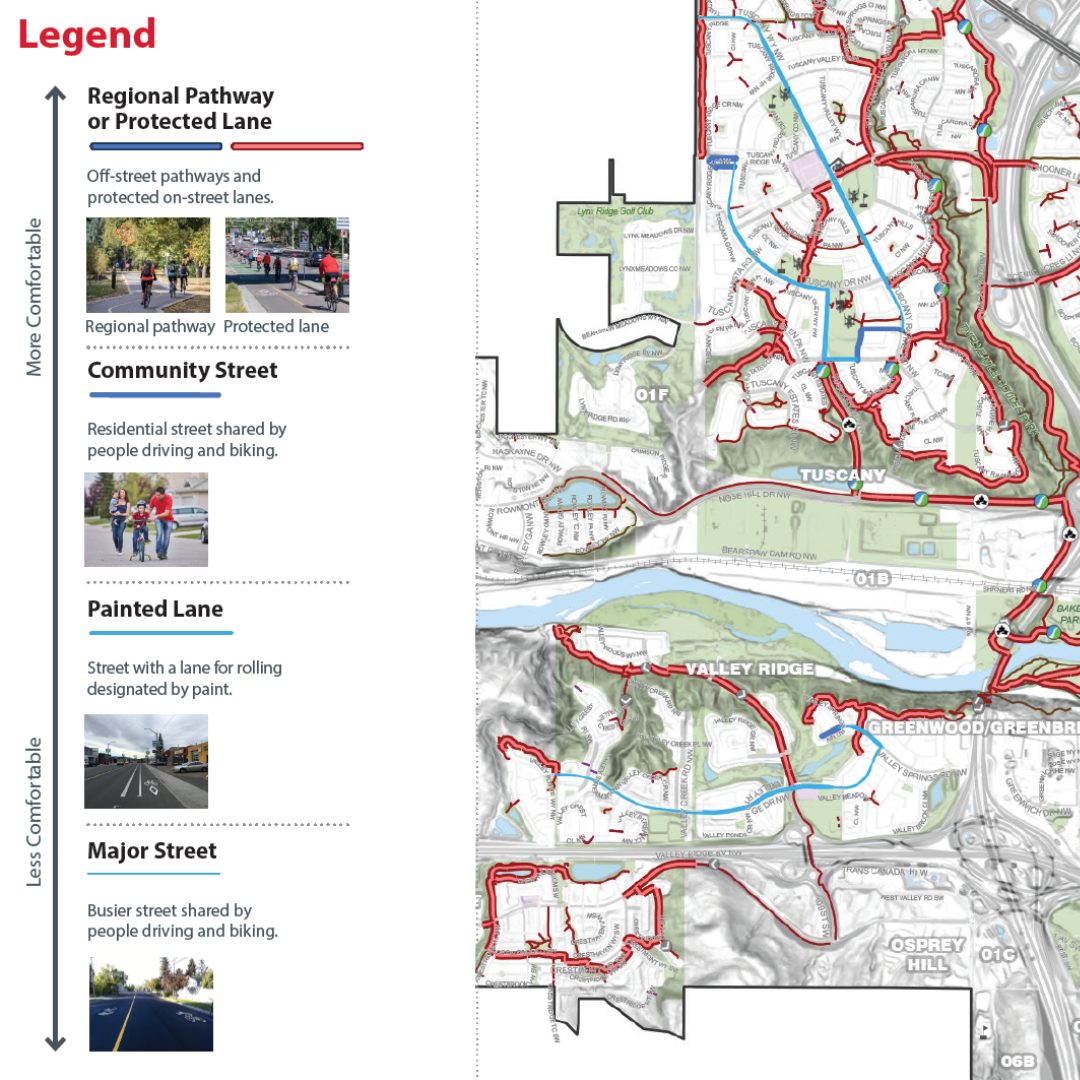 The map is designed to help walkers and wheelers confidently choose a route based on their comfort level. Pathways and bikeways are categorized by:
High comfort: completely separated from vehicle traffic, including pathways and cycle tracks
Moderate comfort: quiet residential streets or roads with dedicated cycling lanes
Lower comfort: busier streets shared by people driving and biking 
Know before you go