Seasonal open/close schedule
---
| Dates | Actions |
| --- | --- |
| Apr. 10, 2023 | Velodrome open for the season (weather pending) |
| Sep. 30, 2023 | Velodrome closed for the season |
Velodrome location and features
---
The velodrome is located at Glenmore Athletic Park - 5300 19 Street S.W. - Map. Washroom/change room facilities and parking are available.
2023 rates & fees
| Field Class | Adult rate | Minor rate |
| --- | --- | --- |
| B-class velodrome | $26.25/hr | $26.25/hr |
A $4.75 risk management fee is applied to each permit.
Refunds are provided for for inclement weather/rainouts.
Bookings for practice/competitions, tournaments or special events will be charged a non-refundable administration fee of $26.25 (paid in advance). It must be paid prior to applications being sent to the site for approval. Applications must be received a minimum of 30 days prior to your planned event to allow for processing.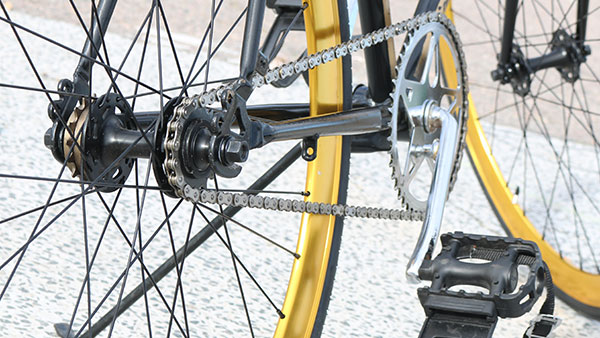 The booking of the velodrome is available first to priority and renewal users. Prior to Public Day, response times for special event, tournament and renewal applications will vary and are not guaranteed as this is a high-volume period. 
New requests for booking the velodrome is handled on a first-come, first-served basis. The velodrome can be booked on or after the Public Day of the season.
Booking schedule

| Dates | Renewals | New requests |
| --- | --- | --- |
| Dec 1, 2022 | N/A | New special event/tournament applications due |
| Dec. 15, 2022 | Special event/tournament renewal tentative permit information emailed | N/A |
| Jan. 23, 2023 | Special event/tournament renewal 25% deposits due | N/A |
| Ongoing | N/A | New special event/tournament 25% deposits due 7 days after firmed permit sent to customer |
| | Renewal permits emailed | |
| Feb. 27, 2023 | Renewal permit amendments due (without fee) | N/A |
| Mar. 15, 2023 | N/A | Public day - new requests for athletic parks will be booked on a first come, first served basis beginning at 8:30 a.m. Requests must be submitted by application. Over the phone bookings for Athletic Parks will only be accepted once public day applications have been processed. |
Renewal rights exist when a group has a booking each year for the same time period, on the same day of the week at the same field.
Renewal bookings are based on an organization's historical use on each field for the previous year. 2020 and 2021 will not be included in renewal reviews, as the COVID-19 pandemic affected the ability of many organizations to offer sport activities.
To qualify for Athletic Park renewal rights, you must have a booking of 8 dates at one field for the same time period, on the same day of the week. (Example: minimum of 8 bookings at one field, Wednesday evenings from 7:00 p.m. – 8:00 p.m.).
If you delete dates from your renewal permit resulting in fewer than 8 bookings, you will lose your renewal rights.
No-Shows will not be renewed for permits in the following season.
If your booking is considered a renewal, you will automatically receive a renewal permit the following session. You will not have to apply for the space, and you will be given the option to cancel the renewal permit without charge.
Special events, daycamps. tournaments and track meets can qualify for automatic renewal if the event has run at the same location for 2 years, without any changes to the event.
For questions about renewals, contact the Customer Service Centre at facilitybooking@calgary.ca.
Check velodrome availability and submit an application using our online form. Applications can take up to seven business days to process after public day has occurred.
Bookings can also be arranged by contacting Facility Bookings. Please note that during the peak season, if your first booking is within 7 days it is best to call in your short notice requests.​
Rules, conditions & terms
---