Enhanced Landscape Maintenance (ELM) program
The Enhanced Landscape Maintenance program allows communities to collect and use community generated funds to add additional landscaping and maintenance to parks, green spaces, boulevards or pathways in their neighbourhood – beyond the standard provided by the City of Calgary.
The ELM program is community-led to encourage community involvement and community pride, while improving visual aesthetics of neighbourhoods.
When a community enters the ELM program, it allows citizens to become active stewards of the greenspaces, boulevards, pathways or parks within their neighbourhood. A participating ELM community, through their stewardship, ensures the following are completed:
Mowing and trimming of grass areas
Litter control (loose litter clean up, not garbage can clean up)
Curb sweeping
Tree well and shrub bed maintenance
Installation of seasonal flowers and planters
The program aligns with the following Council Priorities:
A city of inspired neighbourhoods
A healthy green city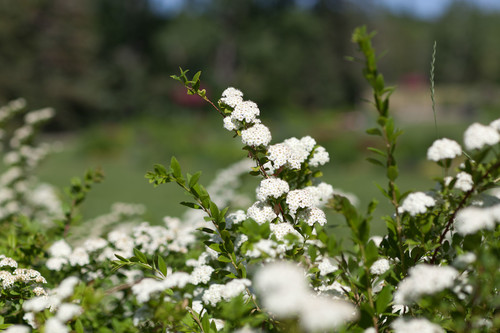 How did the ELM program start?
In 2002 there was an increase in interest from citizens who were looking to become more actively involved in the maintenance and enhancement of the parks, greenspaces and boulevards in their neighbourhoods. This interest from citizens, with the support from Council, led to the creation of the ELM program.