Ward 2 Town Hall: June 1, 2023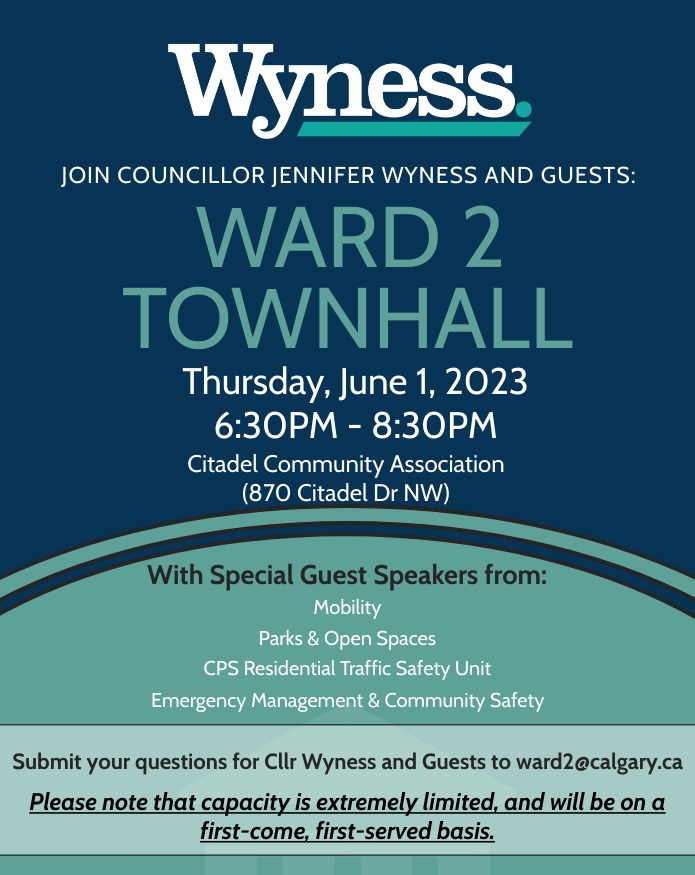 Join us on June 1st at our next Ward 2 Town Hall.
We will be gathering in person on June 1st from 6:30pm-8:30pm at the Citadel Community Association (870 Citadel Dr NW)
If you were unable to join us at our May 2nd Virtual Town Hall, this is a great chance to meet with the community, ask questions, and engage with folks from The City of Calgary.
Spots are limited, and will be reserved on a first-come, first-serve basis. 
Please submit your questions in advance to ward2@calgary.ca
I hope to see you all there!
Categories: Citadel, Engage, General