Residents may comment on planning applications in their communities. See below for information about Calgary's planning system, and a list of applications open for comment in Ward 2.

Resources:
Planning Applications Open for Comment:
Click the file numbers below to learn more about each application and to submit comments. Links redirect to The City of Calgary's Development Map. Files are removed from this page following their comment deadlines.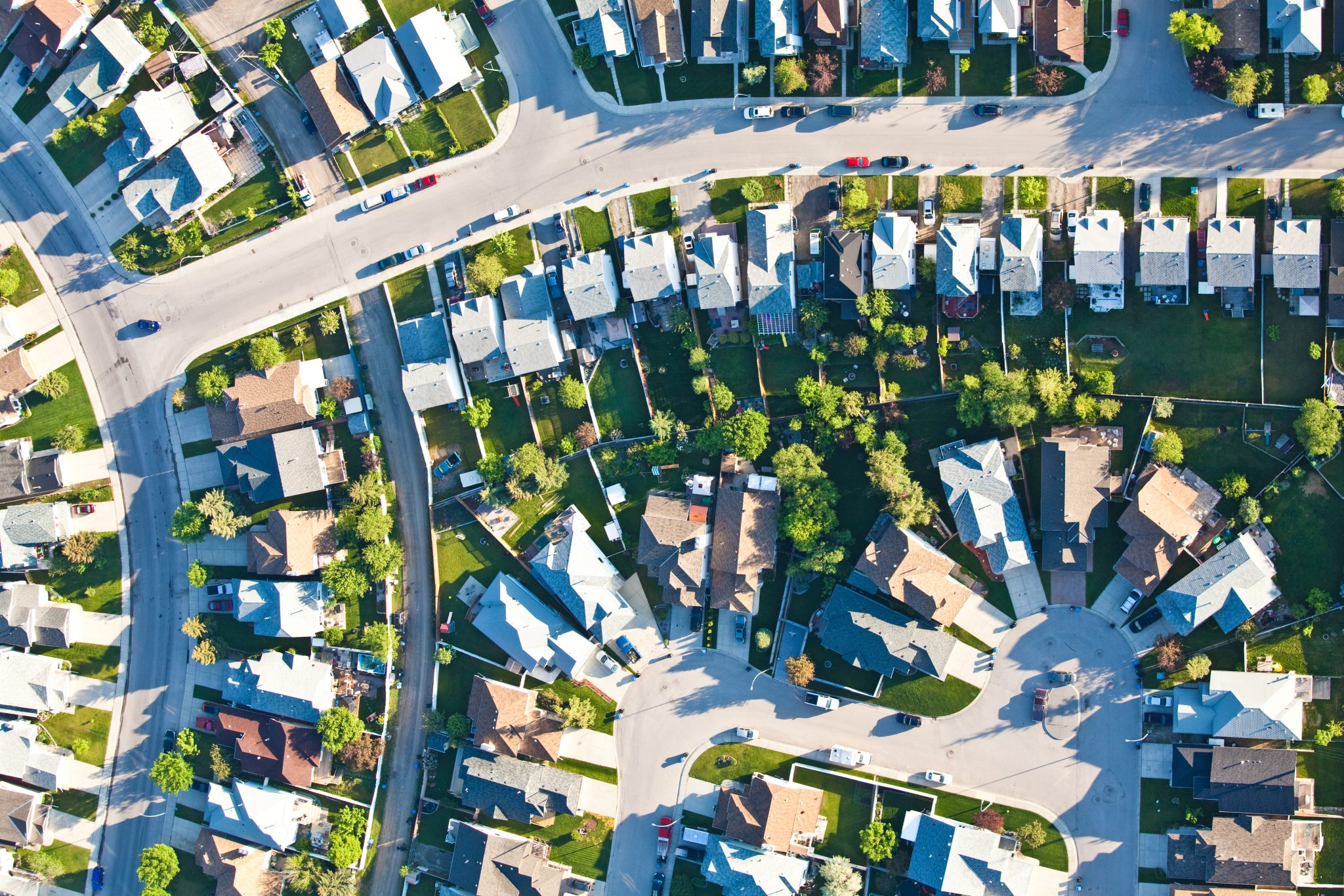 Community
Development Permit (DP) Applications
File Manager / Contact
Land Use, Outline Plan, and Road Closures (LOC) Applications
Ambleton

DP2022-06659 | New: Multi-Residential Development (9 buildings) | Comment Period Closed

DP2023-01506 | Temporary Use: Home Occupation - Class 2 (Personal Trainer - 18 months) | Comment Period Closed

SB2023-0161 | Tentative Plan - Non Conforming - Minor - AMBLETON 6 - Section 5NN | Comments Due June 19, 2023

Arbour Lake 

DP2022-00037 | Addition: Multi-Use Commercial Building (west elevation) | Comment Period Closed

DP2022-00706 | Change of Use: Outdoor Cafe, Drive Through, Restaurant: Food Service Only | Comment Period Closed

DP2022-01607 | New: Multi-Residential Development (7 buildings) | Comment Period Closed

DP2022-02960 | Changes to Site Plan: Outdoor cafe (expansion of existing ) | Comment Period Closed

DP2022-03268 | Changes to Site Plan: Outdoor Cafe (New door & parking reconfiguration) | Comment Period Closed

DP2022-04511 | Change of Use: Medical clinic | Comment Period Closed

DP2022-05075 | Temporary Use: Home Occupation - Class 2 (Hair Stylist - 3 years) | Comment Period Closed

DP2022-05088 | New: Multi-Residential Development | Comment Period Closed

DP2022-06133 | Change of Use: Offices | Comment Period Closed

DP2022-06498 | Change of Use: Auto Body and Paint Shop | Comment Period Closed

DP2022-06145 | Temporary Use: Temporary Residential Sales Centre | Comment Period Closed

DP2022-07528 | Temporary Use: Home Occupation - Class 2 (Massage Therapy & Esthetics) | Comment Period Closed

DP2022-07362 | New: Sign - Class 2: Freestanding Signs (Digital Message Sign) | Comment Period Closed

DP2022-08446 | New: Multi-Residential Development (1 building) | Comment Period Closed

DP2022-08584 | Revision: Multi-Residential Development (entrance height) | Comment Period Closed

DP2023-01452 | Exterior Renovations: Retail Store (refurbish building facade); Change of Use: Retail Store | Comment Period Closed

DP2023-01793 | Single Detached Dwelling (rear covered deck) - projection into rear setback | Comment Period Closed

DP2023-01917 | Exterior Renovations: Auto Body and Paint Shop, Auto Service - Major (new O/H doors, new entry door); Change of Use: Auto Body and Paint Shop, Auto Service - Major | Comment Period Closed

DP2023-02402 | New: Secondary Suite (basement) | Comment Period Closed

DP2023-02832 | Change of Use: Medical clinic | Comment Period Closed

Citadel

DP2022-08254 | Temporary Use: Sign - Class C & E (Freestanding & Digital Message Sign - 1, Freestanding sign - 1) | Comment Period Closed

DP2023-00580 | Change of Use: Assisted Living | Comment Period Closed

Evanston

DP2022-00373 | New: Secondary Suite (basement) | Comment Period Closed

DP2022-0282 | New: Secondary Suite (basement) | Comment Period Closed

DP2022-00476 | New: Secondary Suite (basement) | Comment Period Closed

DP2022-00596 | Temporary Use: Home Occupation - Class 2 (Pet/Dog Training) | Comment Period Closed

DP2022-00779 | New: Secondary Suite (basement) | Comment Period Closed

DP2022-00210 | Temporary Use: Home Occupation - Class 2 (Craft Sales) | Comment Period Closed

DP2022-00921 | New: Secondary Suite (basement) | Comment Period Closed

DP2022-01362 | New: Secondary Suite (basement) | Comment Period Closed

DP2022-01207 | New: Secondary Suite (Basement) | Comment Period Closed

DP2022-01691 | New: Secondary Suite (Basement) | Comment Period Closed

DP2022-02352 | Temporary Use: Home Occupation - Class 2 (Massage Therapist) | Comment Period Closed

DP2022-02274 | New: Secondary Suite (basement) | Comment Period Closed

DP2022-02482 | Relaxation: retaining wall (to span multiple residential parcels) - height | Comment Period Closed

DP2022-02716 | Temporary Use: Home Occupation - Class 2 (Esthetics - 5 years) | Comment Period Closed

DP2022-02735 | Changes to Site Plan: Restaurant - Licensed (relocating garbage enclosure), Outdoor Cafe | Comment Period Closed

DP2022-02825 | New: Secondary Suite (basement) | Comment Period Closed

DP2022-02811 | New: Secondary Suite (basement) | Comment Period Closed

DP2022-03431 | New: Secondary Suite (basement) | Comment Period Closed

DP2022-03491 | Temporary Use: Home Occupation - Class 2 (Rental Service) | Comment Period Closed

DP2022-03833 | Changes to Site Plan: Exterior Renovations: Multi-Use Commercial (refurbish building facade); Changes to Site Plan: Outdoor cafe | Comment Period Closed

DP2022-03543 | New: Secondary Suite (basement) | Comment Period Closed

DP2022-03797 | New: Secondary Suite (basement) | Comment Period Closed

DP2022-04262 | Addition: Single Detached Dwelling (rear elevation) - projection into rear setback; Balcony - area and projection into rear setback | Comment Period Closed

DP2022-04458 | New: Secondary Suite (basement) - parking stall size | Comment Period Closed

DP2022-04749 | Change of Use: Child Care Service (52 children) | Comment Period Closed

DP2022-05022 | Addition: Single Detached Dwelling (main floor - rear) - projection into rear setback | Comment Period Closed

DP2022-05233 | New: Secondary Suite (basement) | Comment Period Closed

DP2022-05517 | New: Secondary Suite | Comment Period Closed

DP2022-05650 | New: Secondary Suite (basement) | Comment Period Closed

DP2022-05427 | New: Secondary Suite (basement) | Comment Period Closed

DP2022-05743 | New: Secondary Suite (existing) - basement | Comment Period Closed

DP2022-05499 | Temporary Use: Home Occupation - Class 2 (Baking) | Comment Period Closed

DP2022-05935 | Temporary Use: Home Occupation - Class 2 (Esthetics) | Comment Period Closed

DP2022-06839 | New: Secondary Suite (basement) | Comment Period Closed

DP2022-06918 | New: Secondary Suite (Basement) | Comment Period Closed

DP2022-06915 | New: Secondary Suite (Basement) | Comment Period Closed

DP2022-06921 | New: Secondary Suite (basement) | Comment Period Closed

DP2022-07340 | New: Secondary Suite (basement) - parking stall size | Comment Period Closed

DP2022-07529 | Temporary Use: Home Occupation - Class 2 (Hair Stylist) | Comment Period Closed

DP2022-07781 | New: Secondary Suite (basement) | Comment Period Closed

DP2022-07659 | New: Secondary Suite (basement) | Comment Period Closed

DP2022-07960 | New: Secondary Suite (basement) | Comment Period Closed

DP2022-08361 | Temporary Use: Home Occupation - Class 2 (Hair Stylist) | Comment Period Closed

DP2022-08205 | New: Secondary Suite (basement) | Comment Period Closed

DP2022-08595 | Home Occupation - Class 2: health care service | Comment Period Closed

DP2022-08651 | New: Secondary Suite (basement) | Comment Period Closed

DP2022-08758 | New: Secondary Suite (covered entry) - projection into side setback | Comment Period Closed

DP2022-08652 | New: Secondary Suite (basement) | Comment Period Closed

DP2022-08695 | Temporary Use: Home Occupation - Class 2 (Hair Stylist) | Comment Period Closed

DP2023-00136 | Temporary Use: Home Occupation - Class 2 (Massage Therapy) | Comment Period Closed

DP2023-00331 | Temporary Use: Home Occupation - Class 2 (Automotive Repair) | Comment Period Closed

DP2023-00019 | New: Secondary Suite (basement) | Comment Period Closed

DP2023-00513 | Changes to Site Plan: Outdoor Recreation Area (Pergola and Shed) | Comment Period Closed

DP2023-00702 | New: Secondary Suite (basement) | Comment Period Closed

DP2023-00210 | New: Secondary Suite (basement) | Comment Period Closed

DP2023-00826 | New: School Authority - School | Comment Period Closed

DP2023-01048 | New: Secondary Suite (basement) | Comment Period Closed

DP2023-01107 | New: Secondary Suite (basement) | Comment Period Closed

DP2022-08289 | New: Secondary Suite (basement) | Comment Period Closed

DP2023-01250 | New: Secondary Suite (basement) | Comment Period Closed

DP2023-01145 | Change of Use: Restaurant: Food Service Only | Comment Period Closed

DP2023-01417 | New: Secondary Suite (basement) | Comment Period Closed

DP2023-01858 | New: Secondary Suite (basement) | Comment Period Closed

DP2023-02079 | New: Secondary Suite (basement) | Comment Period Closed

DP2023-02051 | New: Secondary Suite (Basement) | Comment Period Closed

DP2023-02202 | New: Secondary Suite (basement) | Comment Period Closed

DP2023-02704 | New: Secondary Suite (basement) | Comment Period Closed

DP2023-02661 | New: Accessory Residential Building (garage) - building coverage | Comment Period Closed

DP2023-02493 | New: Secondary Suite (basement) | Comment Period Closed

DP2023-02434 | New: Secondary Suite (basement) | Comment Period Closed

DP2023-02936 | New: Secondary Suite (Basement) | Comments Due June 6, 2023

DP2023-02904 | New: Secondary Suite (basement) | Comments Due June 7, 2023

DP2023-03163 | Exterior Renovations: Athletic & recreational facility, Automotive service, Retail store (refurbish building facade), Change of Use: Athletic & recreational facility, Automotive service, Retail store | Comments Due June 15, 2023

Glacier Ridge

DP2022-01668 | Changes to Site Plan: Excvation, Stripping and Grading | Comment Period Closed

LOC2022-0075 | Land Use Amendment and Outline Plan | Comment Period Closed

DP2022-02713 | Changes to Site Plan: Excavation, Stripping and Grading | Comment Period Closed

DP2022-04739 | New: Secondary Suite (Basement) | Comment Period Closed

DP2023-00635 | Temporary Use: Excavation, Stripping and Grading | Comment Period Closed

DP2023-00919 | New: Multi-Residential Development - Minor (8 buildings, 49 units) | Comment Period Closed

DP2023-01795 | Temporary Use: Excavation, Stripping and Grading ((6 years)) | Comments Due June 14, 2023

Hamptons 

DP2023-03190 | Changes to Site Plan: Park Maintenance Facility - Small (parking) | Comments Due June 20, 2023

Hawkwood

DP2022-05188 | Addition: Single Detached Dwelling (main floor - front, 2nd floor - Front & rear) | Comment Period Closed

DP2022-05422 | New: Community Recreation Facility ((1 building)) | Comment Period Closed

DP2023-02318 | Addition: Single Detached Dwelling (main floor (covered deck) - rear) | Comment Period Closed

Kincora

DP2022-06025 | New: Multi-Residential Development (1 building) | Comment Period Closed

DP2022-08589 | New: Secondary Suite (basement) | Comment Period Closed

Nolan Hill

DP2022-01558 | New: Secondary Suite (basement) | Comment Period Closed

DP2022-04304 | Change of Use: Child Care Service (30 children), Changes to Site Plan: Child Care Service (outdoor play area) [landfill setback variance] | Comment Period Closed

DP2022-04926 | Change of Use: Liquor Store | Comment Period Closed

DP2022-05384 | Revision: Gas Bar (increase to gas bar canopy height) | Comment Period Closed

DP2022-05974 | Revision: Take Out Food Service (change of use to DP2020-1312 ) | Comment Period Closed

DP2022-06660 | New: Office, Retail and Consumer Service (1 building) | Comment Period Closed

DP2022-07671 | Change of Use: Convenience Food Store, Restaurant: Licensed | Comment Period Closed

DP2022-08317 | New: Office, Retail and Consumer Service | Comment Period Closed

DP2022-08256 | Change of Use: Specialty Food Store, Restaurant: Licensed | Comment Period Closed

DP2023-01653 | Change of Use: Child Care Service (increase to existing, 60 children) | Comment Period Closed

DP2023-02961 | New: Multi-Residential Development (2 buildings); Accessory Residential Building

(Amenity Building) | Comments Due June 8, 2023

DP2023-03219 | New: Secondary Suite (basement) | Comments Due June 9, 2023

Ranchlands

DP2022-07315 | Change of Use: Child Care Service (150 Children), Changes to Site Plan (Outdoor Play Area, Molok Waste Receptacles) | Comment Period Closed

DP2023-00125 | Addition: Place of Worship - Small (east side) | Comment Period Closed

DP2023-01085 | Temporary Use: Place of Worship - Small (300 Worshipers, March 22 to April 21 and from 1900 to 0200 each day) | Comment Period Closed

DP2023-02988 | Change of Use: Child Care Service, School Authority - School (out of school care, 150 children) | Comment Period Closed

Sage Hill

DP2022-00805 | Temporary Use: Home Occupation - Class 2 (Cleaning Service - 3 years) | Comment Period Closed

DP2022-00648 | New: Secondary Suite (basement) - parking stall size | Comment Period Closed

DP2022-00772 | New: Secondary Suite (existing - basement) | Comment Period Closed

DP2022-00905 | Revision: Multi-Residential Development (Changes to DP2020-8229) | Comment Period Closed

DP2022-01299 | New: Multi-Residential Development (1 building) | Comment Period Closed

DP2022-01147 | New: Multi-Residential Development (11 buildings) | Comment Period Closed

DP2022-02063 | New: Secondary Suite (basement) - parking stall size | Comment Period Closed

DP2022-02273 | New Secondary Suite (basement) | Comment Period Closed

DP2022-03125 | Temporary Use: Home Occupation - Class 2 (esthetics - 3 years ) | Comment Period Closed

DP2022-02956 | New: Multi-Residential Development (3 buildings, 199 units) | Comment Period Closed

DP2022-04132 | New: Secondary Suite (basement) | Comment Period Closed

DP2022-04261 | New: Secondary Suite | Comment Period Closed

DP2022-04914 | Temporary Use: Home Occupation - Class 2 (Esthetics) | Comment Period Closed

DP2022-04760 | Revision: DP2019-0693 mixed use development parking reconfiguration | Comment Period Closed

DP2022-04990 | New: Rowhouse Building (3 building), Accessory Residential Building (3 garage) | Comment Period Closed

DP2022-05003 | Change of Use: Cannabis Store | Comment Period Closed

DP2022-05370 | New: Sign - Class B (Fascia Signs - 3), Sign - Class C & E (Freestanding Sign, Digital Message Sign - motor vehicle fuel price) | Comment Period Closed

DP2022-05755 | Changes to Site Plan: Drive Through, Restaurant: Food Service Only (parking & exterior renovations) | Comment Period Closed

DP2022-05638 | New: Rowhouse Building (5 buildings), Accessory Residential Building (garages) | Comment Period Closed

DP2022-05684 | New: Secondary Suite (basement) | Comment Period Closed

DP2022-06572 | New: Multi-Residential Development (2 buildings), Accessory Residential Building (shed) | Comment Period Closed

DP2022-06449 | New: Secondary Suite (basement) | Comment Period Closed

DP2022-06746 | New: Secondary Suite (basement) | Comment Period Closed

DP2022-06835 | Temporary Use: Home Occupation - Class 2 (Hair Stylist) | Comment Period Closed

DP2022-06957 | New: New: Rowhouse Building (5 buildings), Accessory Residential Building (garage) | Comment Period Closed

DP2022-07274 | New: Secondary Suite (basement) | Comment Period Closed

DP2022-06996 | New: Multi-Residential Development (5 buildings) | Comment Period Closed

DP2022-08295 | Relaxation: Secondary Suite (parking stall) - parking stall not required width for tandem parking | Comment Period Closed

DP2022-08081 | New: Multi-Residential Development (10 buildings) | Comment Period Closed

DP2022-08279 | New: Dwelling Unit, Live Work Unit (1 building) | Comment Period Closed

DP2022-08334 | New: Secondary Suite (basement) - parking stall size | Comment Period Closed

DP2022-08352 | Temporary Use: Home Occupation - Class 2 (Administrative Service) | Comment Period Closed

DP2022-07227 | New: Multi-Residential Development (1 Building) | Comment Period Closed

DP2022-08374 | New: Secondary Suite (basement) | Comment Period Closed

LOC2022-0221 | Land Use Amendment to accommodate M-1 | Comment Period Closed

DP2022-08650 | New: Secondary Suite (basement) | Comment Period Closed

DP2022-08597 | New: Gas Bar, Convenience Food Store, Child Care Service, Supermarket, Health Care Service, Restaurant: Food Service Only | Comment Period Closed

DP2023-00240 | New: Dwelling Unit (1 building) | Comment Period Closed

DP2023-00151 | Revision: Health Care Service, Office, Liquor Store, Cannabis Store, Child Care Service (100 Children), Sign - Class C (2), Retail and Consumer Service, Multi- Residential Development, Auto Service - Minor, Convenience Food Store, Gas Bar (change to DP2019-0693) | Comment Period Closed

DP2023-00146 | Revision: Multi-Residential Development (change to DP2019-0693) | Comment Period Closed

DP2023-00424 | New: Secondary Suite (basement) - parking stall size | Comment Period Closed

DP2023-00532 | Change of Use: Liquor Store | Comment Period Closed

DP2023-00127 | Temporary Use: Home Occupation - Class 2 (Aesthetics) | Comment Period Closed

DP2023-00458 | New: Dwelling Unit, Retail and Consumer Service (1 building) | Comment Period Closed

DP2022-08703 | New: Secondary Suite (basement) - parking stall size | Comment Period Closed

DP2023-00740 | New: Secondary Suite (basement) | Comment Period Closed

LOC2023-0019 | Land Use Amendment to accommodate DC | Comment Period Closed

DP2023-00964 | New: Secondary Suite (basement) | Comment Period Closed

DP2023-01332 | New: Secondary Suite (basement) | Comment Period Closed

DP2023-01968 | New: Rowhouse Building (4 buildings), Accessory Residential Building (garage), Secondary Suite (4 buildings, 16 units) | Comment Period Closed

LOC2023-0063 | Land Use Amendment | Comment Period Closed

SB2023-0128 | Tentative Plan - Conforming - SAGE HILL 0 - Section 31N | Comment Period Closed

DP2023-02543 | Changes to Site Plan: Retail and Consumer Service (new entrance & parking reconfiguration), Exterior Renovations: Retail and Consumer Service (refurbish building facade) | Comments Due June 22, 2023

DP2023-03330 | Changes to Site Plan: Multi-Residential Development (building grades) | Comments Due June 21, 2023

Sherwood

DP2022-02512 | Changes to Site Plan: Change of use: Child Care Facility (112 children), Changes to Site Plan: Child Care Facility (outdoor play area), Exterior Renovations: Child Care Facility (doors, windows, deck) | Comment Period Closed

DP2022-07310 | Temporary Use: Retail store (Seasonal Sales Area) at Beacon Hill Shopping Centre | Comment Period Closed

Symons Valley Ranch

DP2022-06798 | New: Multi Residential Development (12 Buildings) | Comment Period Closed

Residual Sub Area 02B

DP2022-01292 | New: Pits and quarries | Comment Period Closed

DP2022-01292 | New: Pits and quarries | Comment Period Closed

Residual Sub Area 02C

DP2022-02562 | New: Vehicle Rental - Major, General Industrial - Light, Retail and Consumer Service (1 building) | Comment Period Closed

DP2022-02785 | New: Office, Auto Service - Major, Auto Body and Paint Shop, Retail and Consumer Service (2 buildings) | Comment Period Closed

DP2023-00798 | Changes to Site Plan: Vehicle Storage (parking, driveway, landscaping) | Comment Period Closed

Residual Sub Area 02E
Residual Sub Area 02F

DP2023-00945 | Temporary Use: Municipal Works Depot (crusher plant maintenance building) | Comment Period Closed

Residual Sub Area 02L

DP2023-01661 | Temporary Use: Excavation, Stripping and Grading | Comment Period Closed