In this edition of my newsletter, you will read about the launch of my first 'Discussion Series', LRT safety, snow removal priorities and much more. Do you have a topic of interest you would like to see in the newsletter? Please contact clward6@calgary.ca.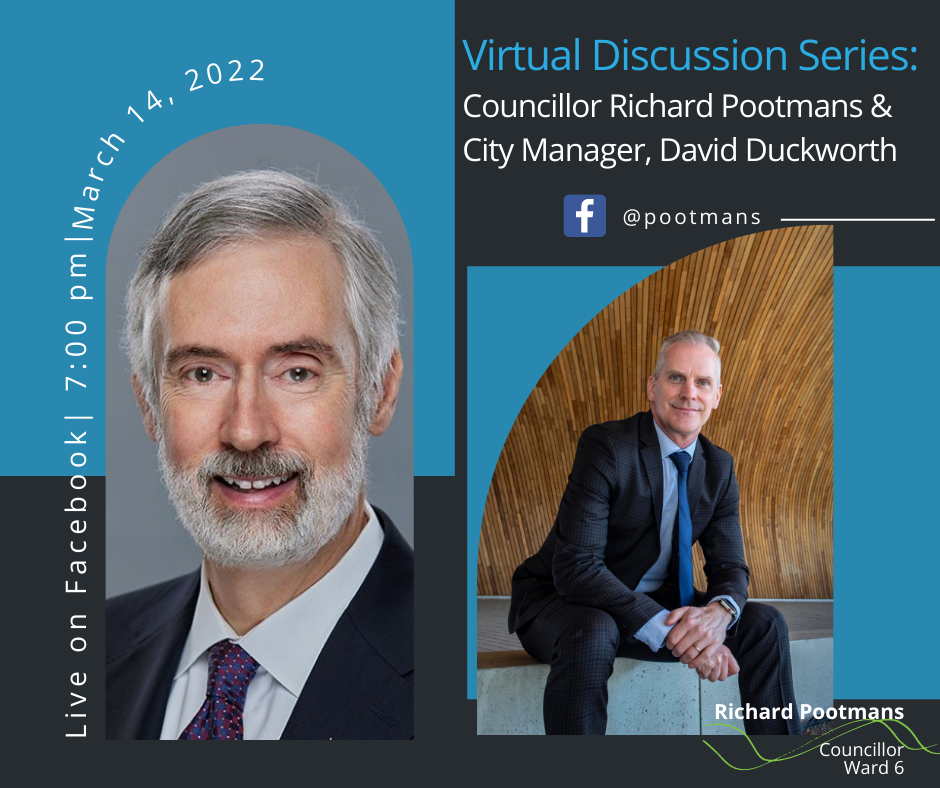 SAVE THE DATE: Virtual Discussion Series
I will be hosting our first Facebook live discussion series with City Manager, David Duckworth, on March 14 at 7:00 pm. We will discuss the City's reputation and the City Managers priorities. Send in your questions to clward6@calgary.ca. To sign up for the event go to my Facebook page @pootmans.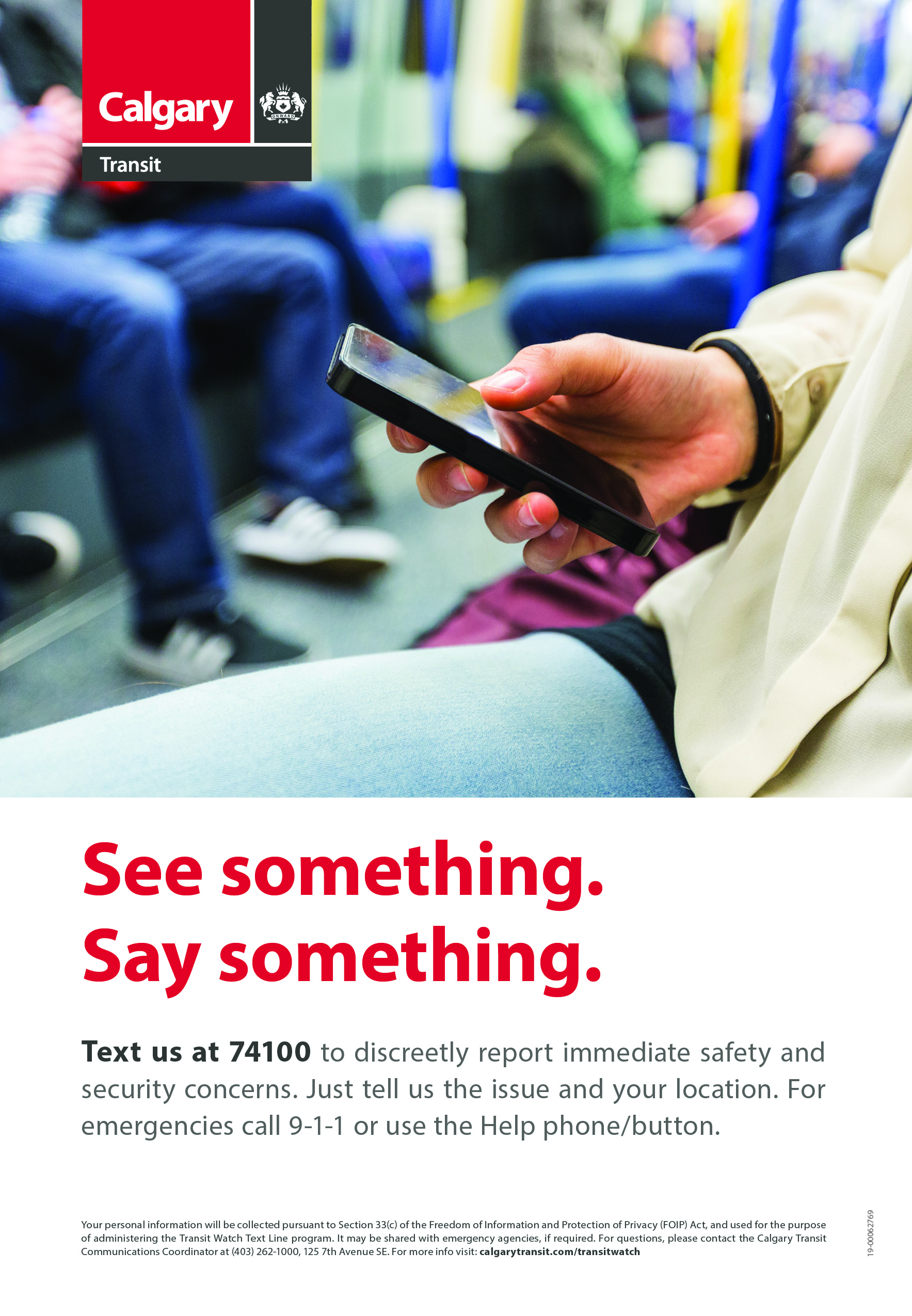 LRT Station Safety
Recently, the Ward 6 office has had several concerned residents voice that they feel unsafe at our LRT stations. Calgary Transit is working closely with their partners to improve and help ensure a safe environment. I addressed this issue with Transportation General Manager, Doug Morgan, at Council on February 15 and his response included the following message:
The nightly closures of LRT stations, and 24/7 closures of a few stations, are enabling Calgary Transit to strategically deploy resources to other areas along the system. Calgary Transit continues to review other options to help improve safety on the system and the effectiveness of proactive station patrols and includes hiring off-duty Calgary Police Officers to help increase visibility and enforcement.  The combination of peace officers and off-duty police officers will be followed by the introduction of 18 new Calgary Transit peace officers who are graduating at the end of February.
A reminder that all CTrain stations and trains have multiple help buttons that connect you directly with Calgary Transit's safety and security team. If you have a safety issue or concerns on Calgary Transit property and you need to call for assistance more discreetly, you can also text the Transit Text Watch line at 74100. Add it to yours and your kids' contacts in your phones for easy access!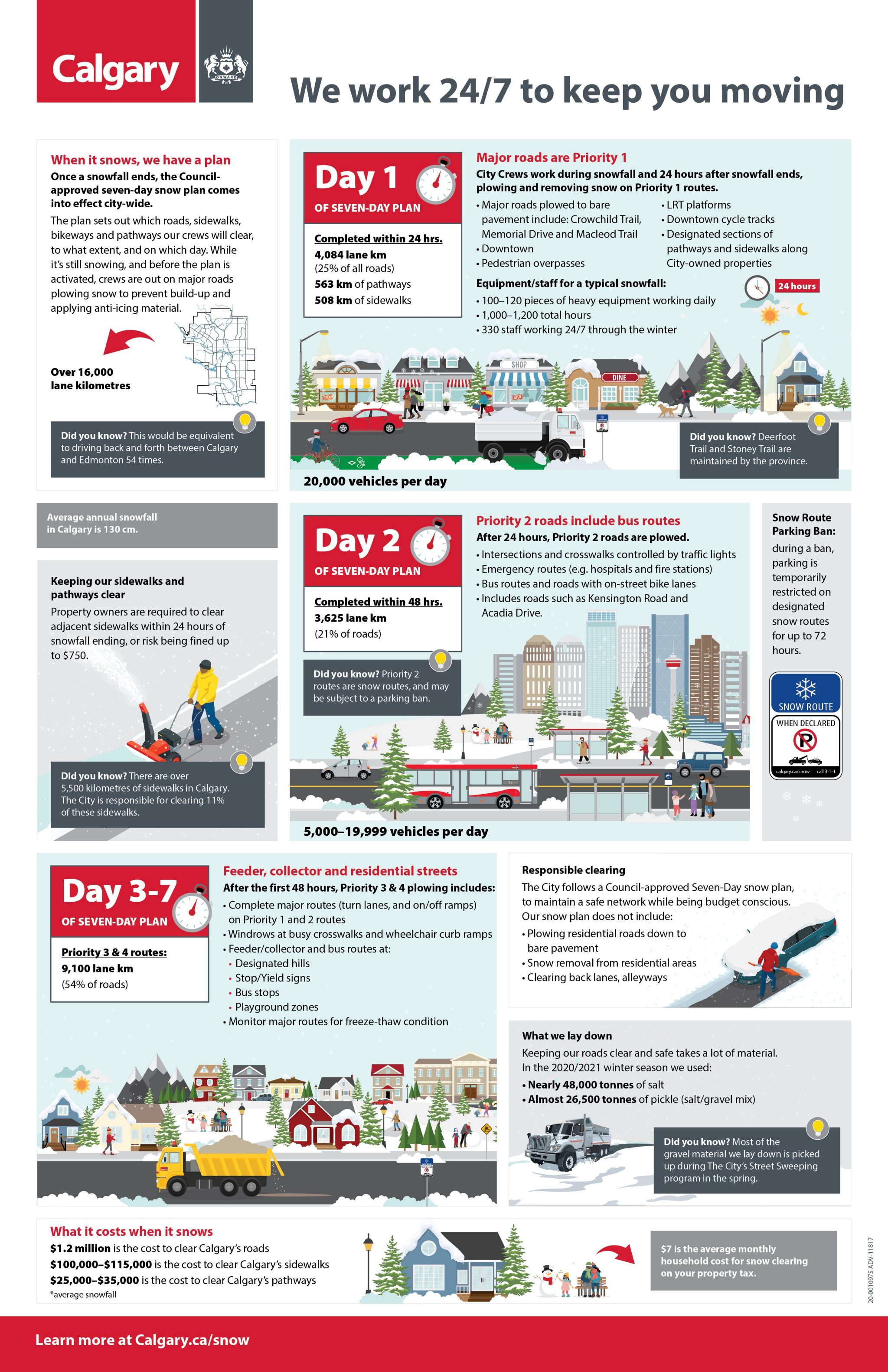 Road Conditions
Did you know you can view the snowplow progress before you venture out of your community? The Road Conditions map can be found on The City's Map Gallery at maps.calgary.ca/RoadConditions. This map details the Snow and Ice Road Conditions to showing you the progress of snow clearing operations, priority routes, and traffic camera images. Here is an info graphic to show you how the City prioritizes snow removal.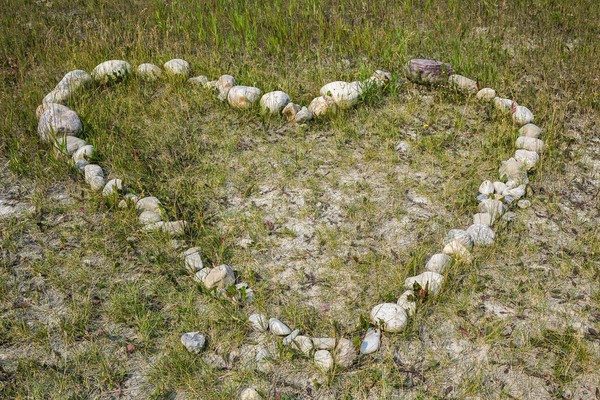 Notice of Motion: Inclusion of Registered Charities as Qualifying Under UCS2018-0912 Proposed Framework – Transacting with Non-Profit Organizations Below Market Value

I am gratified that my Council colleagues approved my Notice of Motion unanimously last night. This work supports the current Council-directed work especially in the times of financial instability that Covid has bestowed on Calgarians. These changes will help support these charitable organizations which have so kindly aided Calgarians in times of need.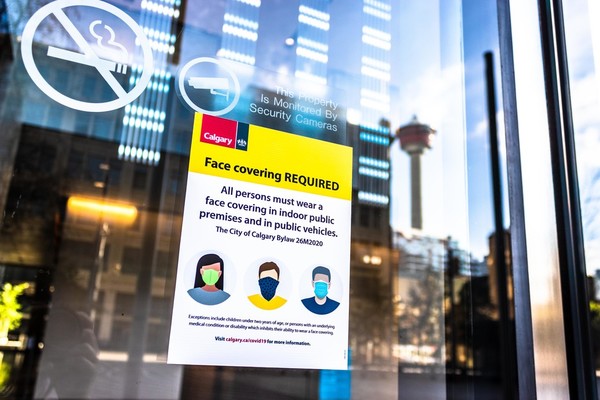 Mask Mandates
Some of you may be questioning my vote on the recent Notice of Motion (designed to repeal the City's bylaw in sync with the provincial government's schedule).  While I appreciate that my office has experienced strong lobbying from the "align with the province" sector, there were several factors which drove my decision. 
Firstly, the circumstances we expected, i.e., much lower rates of infection, have not transpired.  I was concerned that we were forcing this change when infection levels are still above previous high levels of earlier waves, and ICU levels have not reduced significantly.  
Secondly, we have prematurely relaxed measures before and seen a rebound in infections – we do not want to repeat that history.
Finally, in the last several weeks I was able to spend a significant amount of time at Ward 6 community events and engagements, and received an overwhelming number of personal anecdotes and requests from constituents relating personal and serious concerns for their family health, both young and old.  Also, most of the e-mails I received personally conveyed actual situations and concerns, whereas a large volume of the correspondence my office received was either form letters or blanket statements simply telling me how I should vote. 
Once again, this has been a particularly trying time for all of us, and I appreciate the fact that there are many differing opinions on how, what, and when things should be done.  I understand that not everyone is going to agree with my decision, or Council's decision, but I believe that I acted in the best interests of the majority of my constituents by voting as I did. In the context of the lack of information I prefer to air on the side of caution.
Residential Solar Calculator

With utility prices increasing many people have wondered if solar panels will help reduce cost all while reducing environmental impacts. The City now offers the Residential Solar Calculator tool intended to help determine the viability of adding solar photovoltaic (PV) panels as an alternative energy source to residential buildings (single-family homes) in Calgary. Homeowners can use this tool as a starting point to help assess their home's solar potential, and to get an idea of the estimated costs and payment options. The residential solar calculator is intended for informational purposes only. To gather more accurate decision-making information, Calgarians should consult with a professional solar installer, who will be able to carry out a detailed site review and do system design engineering. They can provide an accurate quote for installation along with other site-specific and individualized information.

Residential Solar Calculator: Calgary.ca/SolarCalculator

City of Calgary Solar Website: Calgary.ca/Solar
Climate Program Website: Calgary.ca/ClimateProgram
You can learn more about financing, incentives and rebate programs such as the Canada Greener Homes Grant at Calgary.ca/ClimateProgram.

The City of Calgary anticipates opening its Clean Energy Improvement Program to Calgarians this fall (2022), which will offer flexible financing to homeowners pursuing energy efficiency and renewable energy home improvements.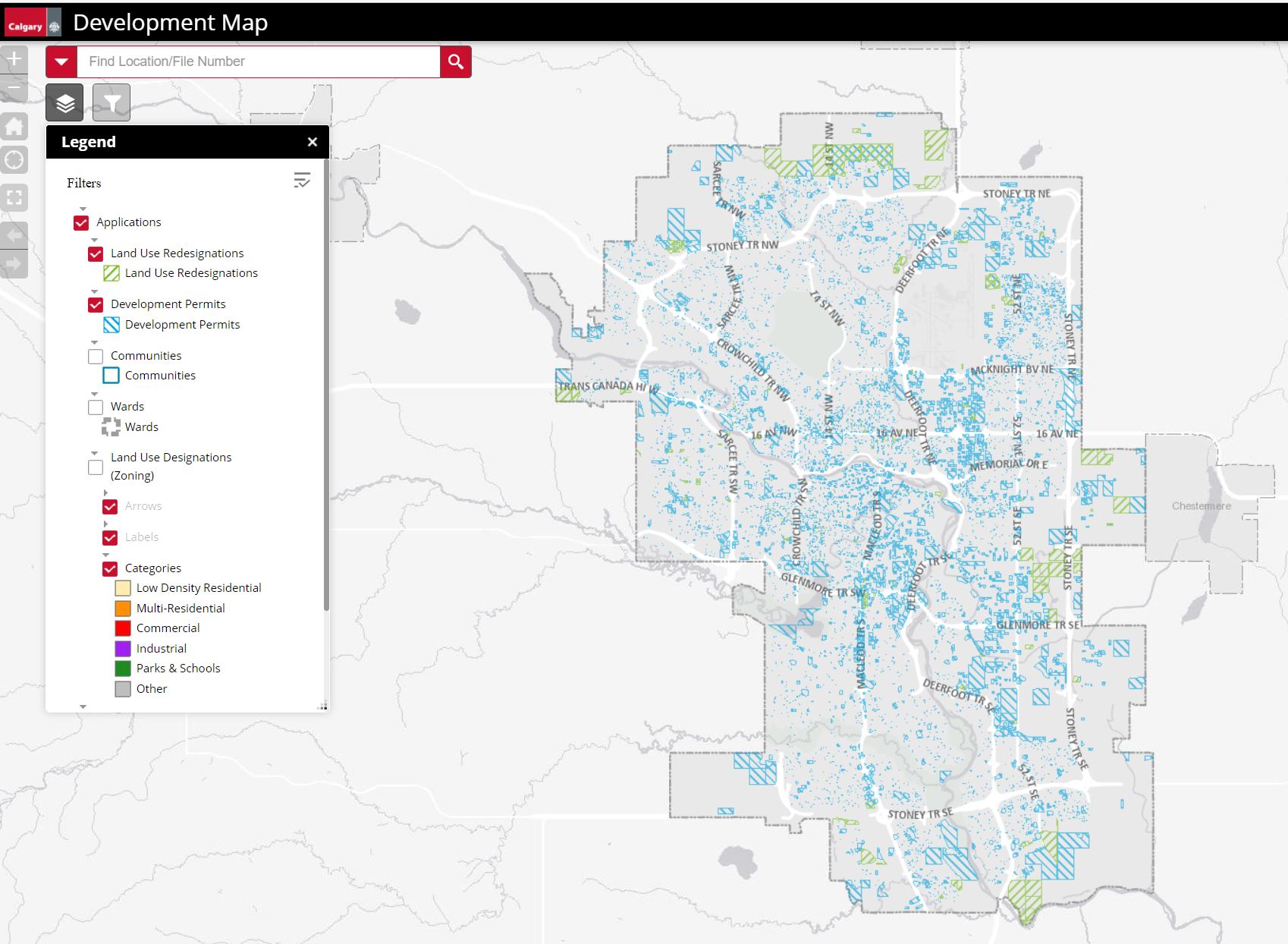 Development Map
Is there development in your area that you want more information on? You can use developmentmap.calgary.ca to learn more about what is being proposed, understand the details and know when and what you can comment on.
The City's Development Map was created to enable people to provide comments on planning applications in their communities in a more easily accessible and convenient manner.
The City can then use these comments to provide applicants with direction on their application. This is expected to lead to better development outcomes in communities and may lead to buildings that better reflect important community values and the character of the neighbourhood.
Submitting comments through the Development Map will help streamline the application process and increases our ability to post plans online. The work to update plans on the Development Map means that more Calgary residents will be able to explore proposed developments. http://calgary.ca/development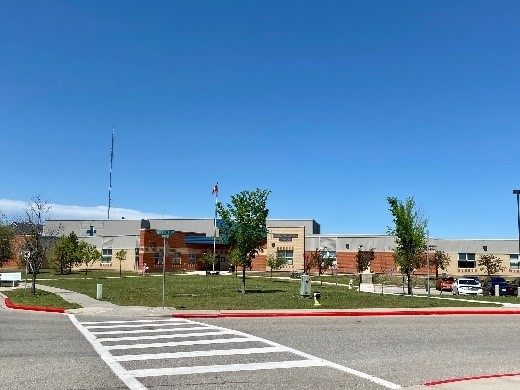 Active & Safe Routes to School Program
Are you a school that has concerns in these areas?
Encouraging more students to walk and wheel
Operational issues in loading areas (congestion, illegal parking, u-turns etc.)
Speeding and traffic safety concerns
Missing infrastructure (sidewalk or pathway)
The City of Calgary is working together with the existing Active and Safe Routes to School program. This program uses the internationally recognized School Travel Planning approach, which is a comprehensive, data-driven way for a school to address interrelated issues around school travel.

Schools join for a two-year program period and work with our program facilitator, Ever Active Schools, a provincial non-profit organization, through the Set-Up, Action Planning and Follow-Up project phases.

If are an interested school or know of a school that has concerns, please review the program information on calgary.ca/saferoutestoschool and email SafeRoutesToSchool@calgary.ca.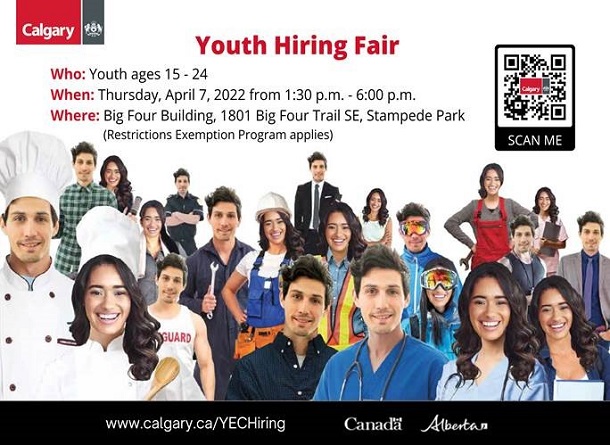 Youth Hiring Fair

The City of Calgary Youth Employment Centre (YEC) is proud to announce the Annual Youth Hiring Fair will take place on Thursday, April 7, 2022 from 1:30 p.m. – 6:00 p.m. at the Big Four Building, 1801 Big Four Trail SE, Stampede Park.
The event has local employers marketing employment opportunities from a variety of industries and attracts over 5,000+ job seekers between the ages of 15 - 24 looking for part-time, full-time, permanent, casual and seasonal summer positions. For more info www.calgary.ca/YECHiring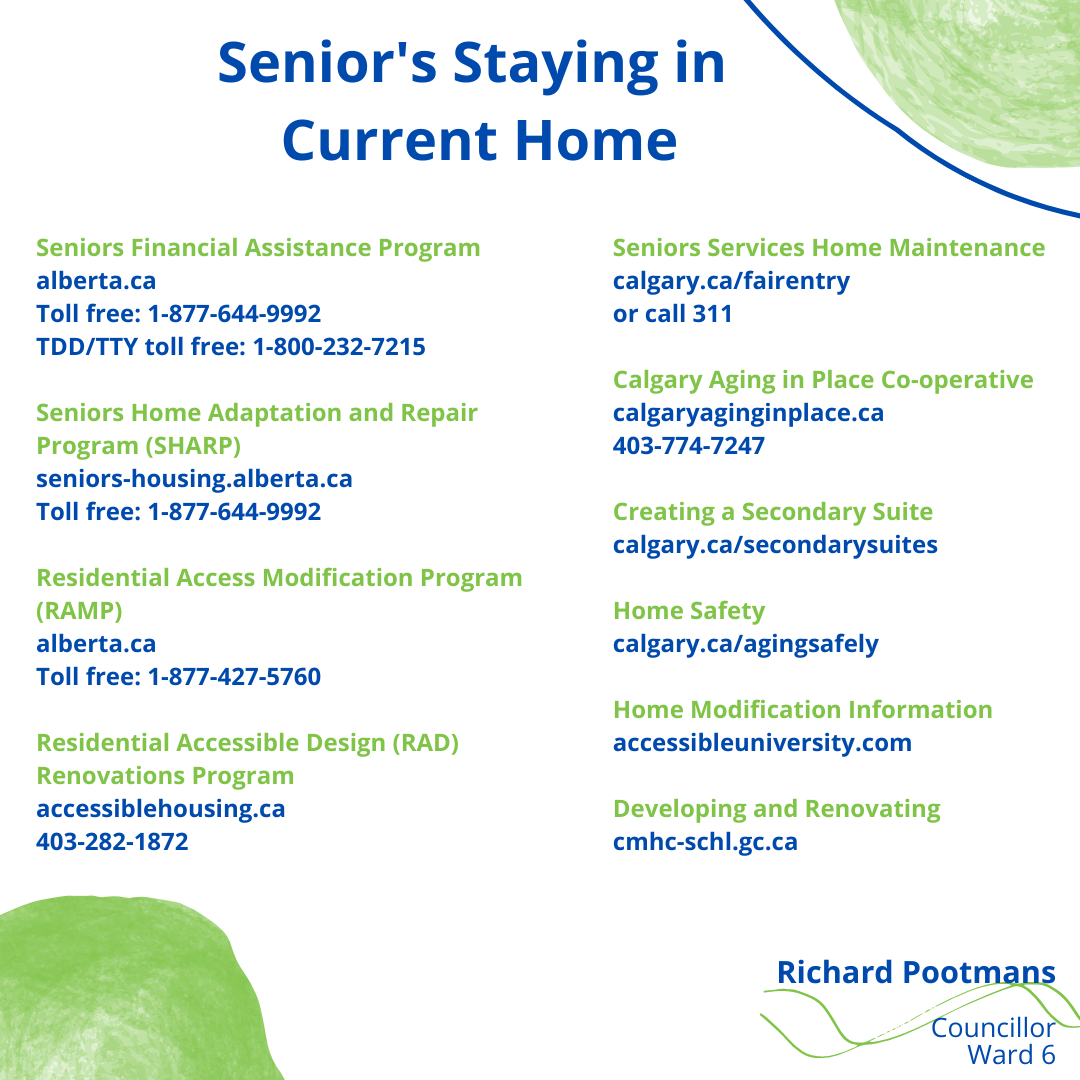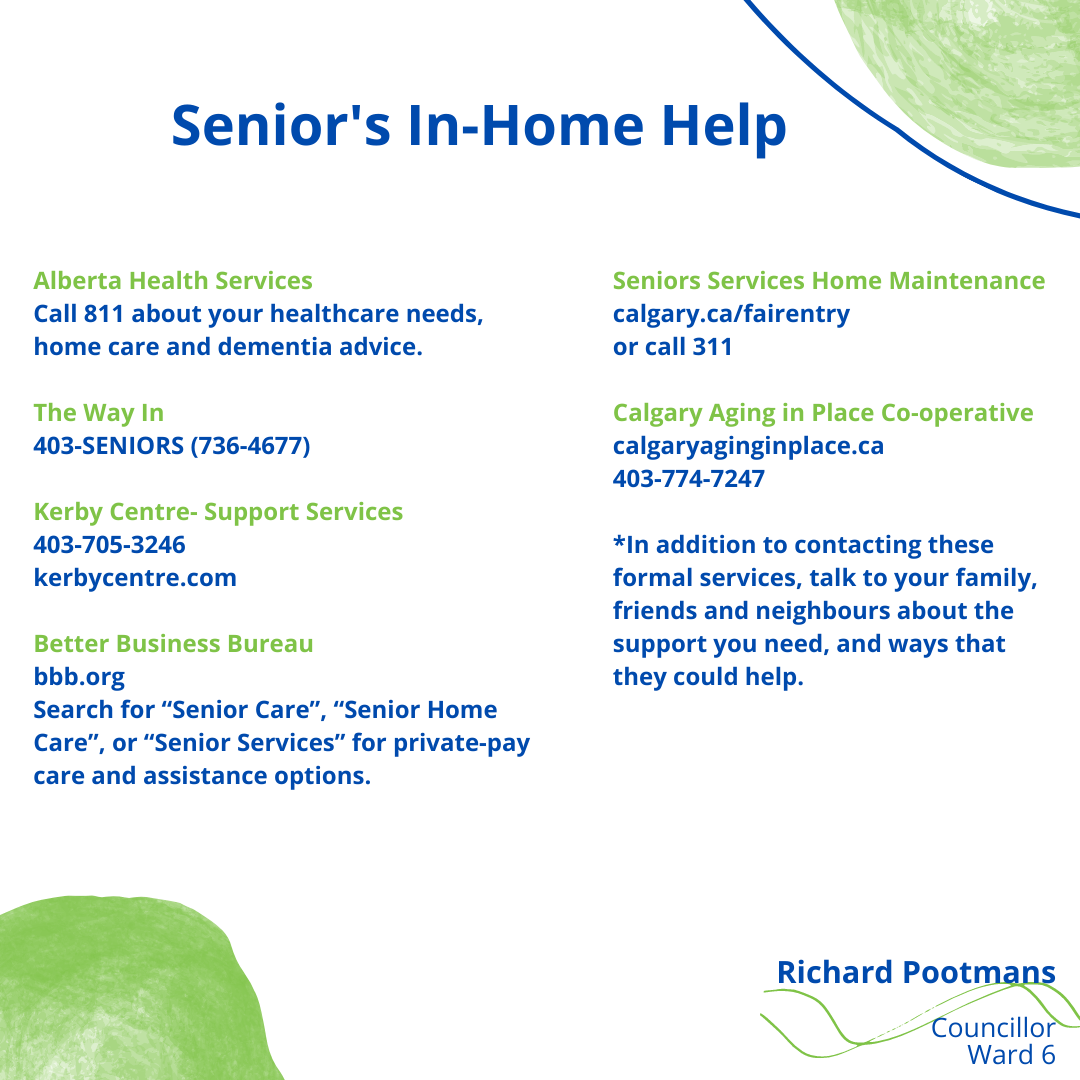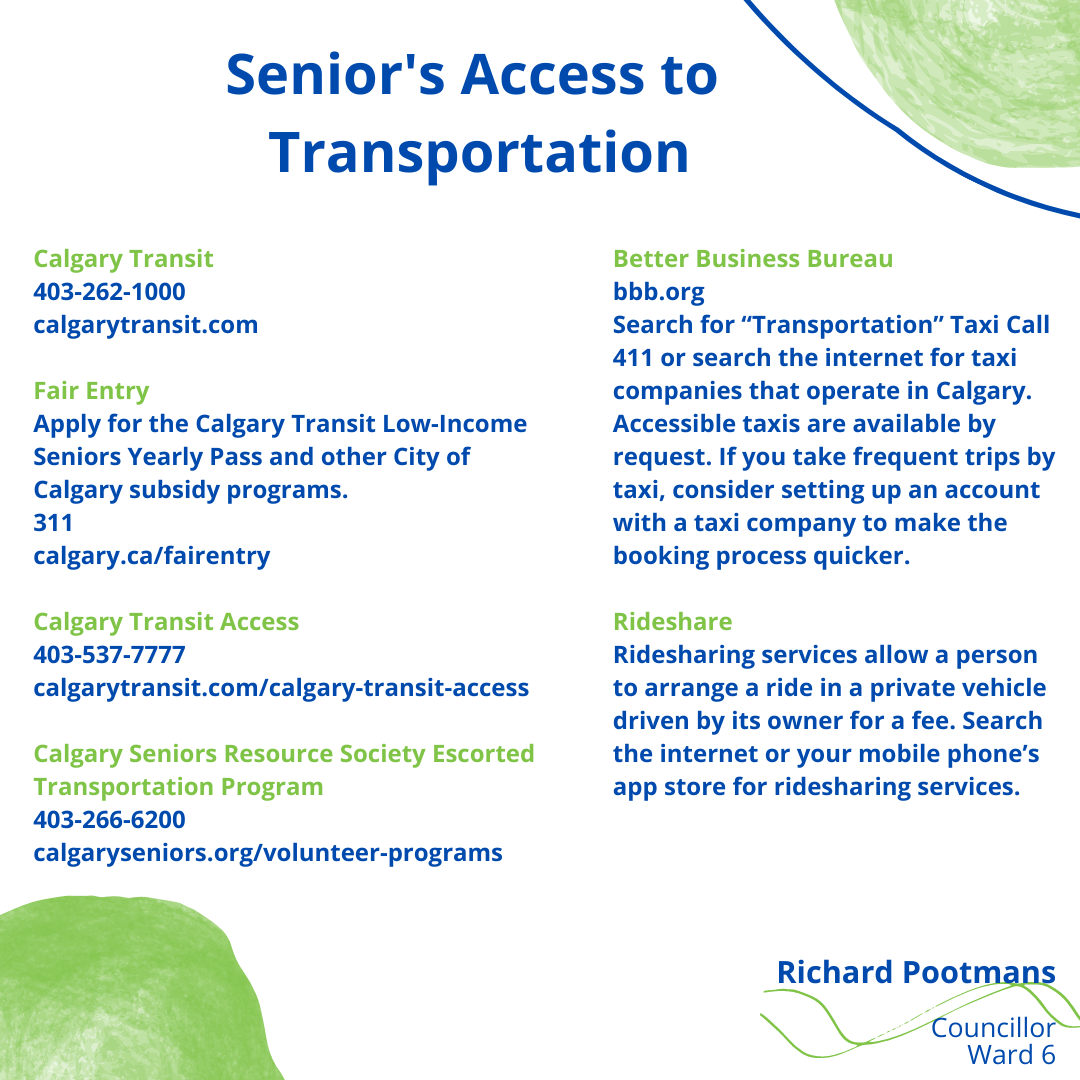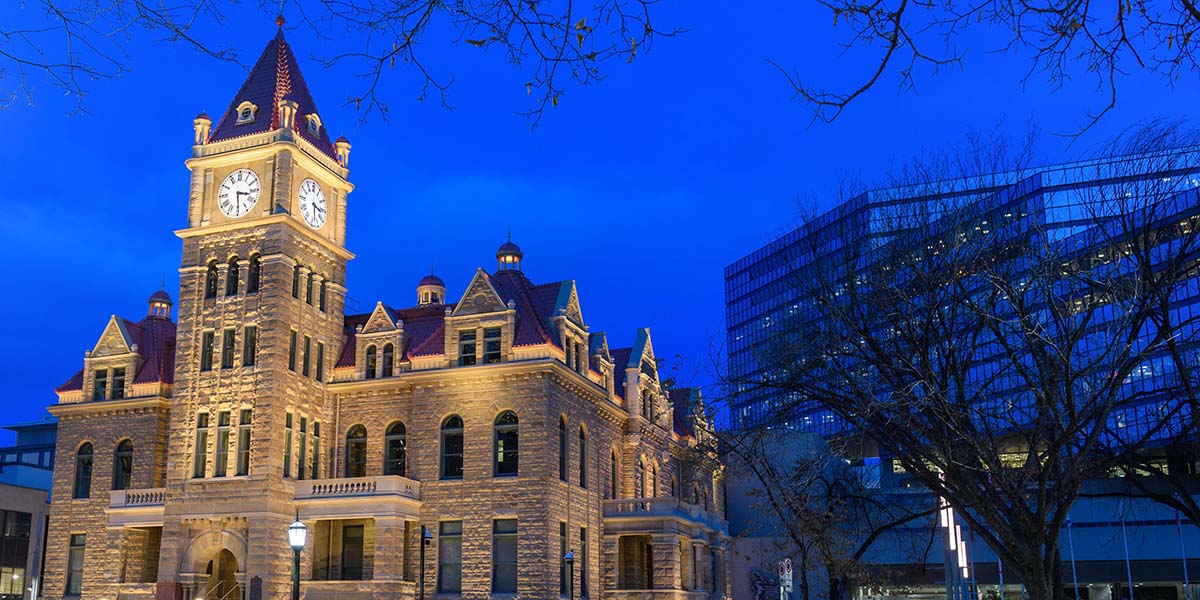 Categories: Active & Safe Routes to School, Age Friendly Senior Resources, Development Map, Discussion Series, Mask Mandate, Residential Solar Calculator , Snow Removal, Transit Safety, Youth Fair