​​​​​​​​​​​​​​​​​​​​​​​​​​​​​​​​​​​​​​
 ​​​​​​
---
 ​​
New Conflict of Interest FAQs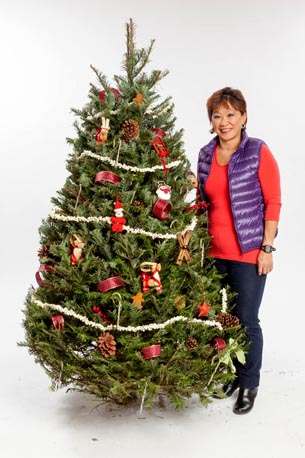 Dear Code,

My spouse works for an organization in which The City conducts business. I was invited to their Christmas party as the plus one. Based on revisions to our Conflict of Interest Policy, can I go? 
                    - Anita B. Adate
Dear Anita,
As you were not invited to this party because of your role at The City of Calgary, you are good to attend at the plus one. Remember to refrain from talking about your work or The City – just go and have fun.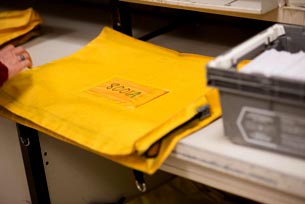 Dear Code,
I often use The City's mailroom to send letters and small packages around Christmas because it's so convenient to put them in the mailbag. I offer to pay for the packages so it won't cost The City any extra. I heard I shouldn't be doing this based our Conflict of Interest Policy. Is this true?                                                          - Justin Case

Dear Justin,
You heard right. It's not appropriate for The City to pay postage for your personal mail. Additionally, employees should not be using City stationary (envelopes, paper, letterhead) for anything that isn't related to their work. Even if postage is pre-paid, sending or receiving personal mail or parcels increases the workload of our already busy mailroom, and this increases the cost of these services to The City.
This reminds me of a question in our Code of Conduct decision guide​ - sending personal mail wouldn't be okay if everybody did it. 
Your best bet is to take your personal packages and letters to a post office. In fact, there is a postbox right in front of the Municipal Building as well as throughout the city.
Thanks for asking this great question!
---
 ​​​​
Gift Cards from Citizens​​
Dear Code,
I collect recycling and have had the same route for several years. One of my long-time customers has a tradition of giving our crew $5 Tim Horton's cards around Christmas, which we always appreciate. Can we accept these gifts? Do I have to tell her to stop this practice? 
                    - Grateful for Caffeine
Dear Grateful for Caffeine,
The revised Conflict of Interest says that you can no longer accept any gift that has a cash equivalent so that includes gift cards of any amount. You can still accept gifts that have a nominal value – under $25 such as a box of cookies, chocolate or candy canes.
If this amazing citizen tries to give you a gift card this year, you should thank them and politely indicate that you can no longer accept them based on a revision to our Conflict of Interest Policy.
---
​​​​​​​
​​​​
​
Business Lunch
Dear Code,
I have a business associate that I meet a few times of year over lunch. When the bill comes, they often reach for it first and insist on paying. Can I still have these lunches and can I let them pay for them?
                    - Bill Wrestler
Dear Mr. Wrestler,
The revisions to our Conflict of Interest Policy will not affect your lunch meetings, however, it does mean you'll have to wrestle a bit harder to pay your portion of the bill. We want to ensure that it doesn't appear that you, or your colleagues, are being influenced in any way by external contacts. This means that as long as you cover the cost of your own meal, you are complying with the Policy. If it's a business lunch, you can expense your portion of it and be reimbursed.
---
​​
City Discounts
Dear Code,
I know The City has a contract with a hardware supplier who provides materials to us at a discounted rate. I went to the same retailer over the weekend to buy tools for my own home renovations and they recognized me and offered the 'City discount.' I didn't ask for this, so is it okay? 
                    - Recognizable Handyman
Dear Recognizable,
Thank you for your question as this may be a common situation – especially for those who wear clothing with City identifiers or who interact with our vendors often. The answer is no, you cannot accept the City discount since this purchase is for your personal use. City employees cannot be perceived to have special privileges because of their role here.
You can say thanks so much for the offer but I need to pay the normal rate based on our Conflict of Interest Policy. If they refuse to treat you like other citizens, you must decline and possibly take your business to a different retailer.
---
​​​​
​​​​
​​​​
​
Gift Cards From Co-workers
Dear Code,
I received a $10 gift card to Starbucks from my supervisor to say thanks for some work I did on a project. That's okay, right? 
                    - Coffee Bonus
Dear Coffee Bonus,
Way to go! Yes, the revisions to the Conflict of Interest Policy do not impact gift cards given from one City employee to another. Time for a coffee!
---
​​​​​
​​​​
​
Gift Baskets
Dear Code,
A consultant we use sent me a gift basket of treats at the end of our project and it was delivered to my desk. I suspect the value is over $25 though I don't know for sure. What should I do? 
                    - Baffled by Basket
Dear Baffled,
In this case, let your manager know that this gift was received. Assuming it cannot be returned, one option would be to place the arrangement in a public place where you and your colleagues could enjoy it. When you call the consultant to thank them for their generous gift, kindly tell them that, due to a change to The City's Conflict of Interest Policy, you cannot accept this kind of gift in the future.
---
 ​​​​​​​​​​​
Stampede Party
Dear Code,
Stampede is approaching and I've been invited to several parties by organizations that we work with at The City. There is often a cost involved, but they have offered to comp me tickets. Can I accept this and go? 
                    - Stampede Socializer
Dear Socializer,
The answer is "it depends." If the organization hosting has invited only City employees to attend the party it's throwing, then no one from The City can attend. If the organization hosting the party has invited multiple clients it may be acceptable to go but don't take a chance. Approach your manager to discuss the circumstances and ensure they are okay with you attending. Happy Stampeding!
---
​​​​
​
Love Connection​
Dear Code,
I wasn't in a personal relationship with anyone from our team when I started at The City but now I am. Do we need to disclose our connection to my leader? 
                    ​- Lucky in Love
Dear Lucky,
The answer to this is "it depends." Are either of you are in a position to influence the other's career? Do you supervise your significant other or vice versa? Would either of you have opportunity to influence compensation, promotions or the distribution of work? If so, you must disclose this to your leader(s) and step away from these types of decisions. If not, you are okay to continue as is. Should your position within your work area change so that you answer 'yes' to any of these questions you must disclose your relationship to your leader.  ​​
Back to top​ ​​​​​​​​​​​​​​​​​​​​​​​​​
---
​​​​​​​​​​​​​​​​​​​
​
City Tools​
Dear Code,
The tools I use at work would be perfect for my backyard project. Can I borrow them?
                    ​- Art I. Handy
Dear Art,
Unfortunately, you cannot. A City employee can only use the assets, tools or equipment that they are given at work to fulfill their role. This is part of the 'Using City Assets' section of the Conflict of Interest Policy. You might want to consider using a tool rental business or tool library for a low cost solution for your backyard project. 
Back to top​ ​​​​​​​​​​​​​​​​​​​​​​​​​​​​​​​​​​