Affordable housing
Building hope. Building strength.
Our city is in urgent need of more affordable housing for vulnerable Calgarians. Currently only 3.6 per cent of Calgary's households are supported by non-market (subsidized) housing, which is below the national average of six per cent for Canada's urban centres.
The City is committed to working with federal and provincial levels of government and local organizations to make affordable housing more readily available to individuals and families living on lower incomes. Watch the video to hear about our progress.
What is affordable housing?

A household is in need of affordable housing when it earns less than $60,000 per year and pays more than 30 per cent of gross income on shelter costs.

Affordable housing in Calgary

One in five Calgary households finds it difficult to pay for housing. The City of Calgary is working with government and other organizations to create more affordable housing.

Are you eligible for housing?

If you meet the eligibility criteria, you can find housing options that may be a good fit for you.
Benefits to Calgary's communities
---
People

At its most fundamental level, affordable housing is about people. Access to safe and stable housing helps create inclusive communities and adds to the overall health, prosperity and safety of our city.

Jobs

People in affordable housing have greater chances to find and keep jobs, to learn and build skills, and be active participants in their communities.

Economy

Affordable housing also helps boost the local economy by increasing the purchasing power of residents and by attracting employers with the promise of a stable workforce.

Saving

Keeping vulnerable residents off the streets also helps to reduce demand and pressure on emergency services, hospitals and correction facilities. Providing housing for one homeless person has been shown to save taxpayers $34,000 annually.
Recent housing announcements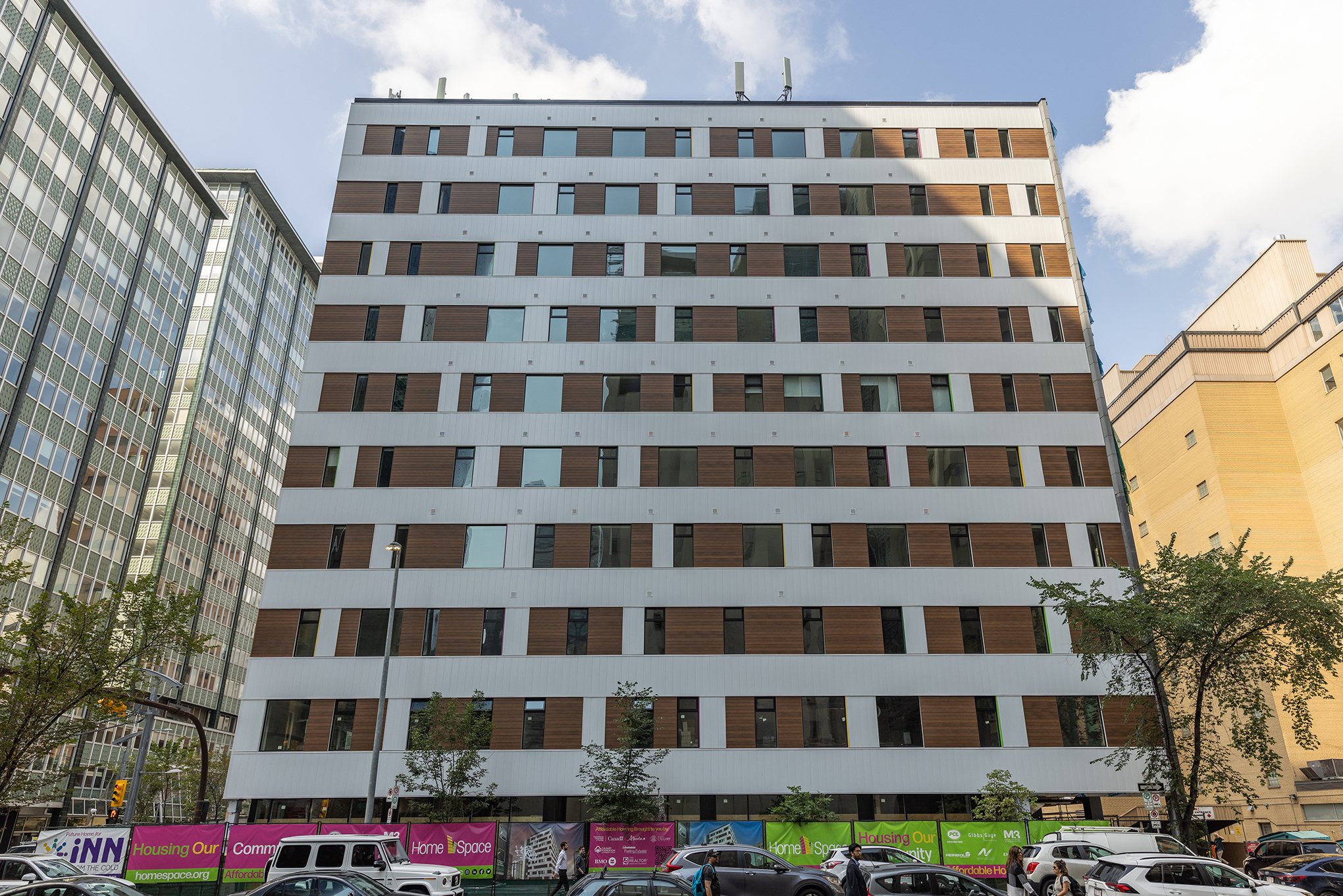 Neoma means New Beginnings
HomeSpace and Inn from the Cold have been working together to convert the vacant downtown office tower at 706 Seventh Ave. S.W. into a multi-family hub.  Families in need will have access to shelter and support services; transitional housing; permanent supportive housing and services like childcare, all in one place. The building is named Neoma, a word that represents kindness and the new moon, symbolizing new beginnings for families in need. Neoma began welcoming residents into their new homes in October, giving them stability and hope for the future.
Visit HomeSpace
Visit Inn From the Cold
Mural brings Neoma to life
The Neoma building is the site of the largest mural in Alberta. This collaborative project between the Beltline Urban Mural Project (BUMP) and HomeSpace, stands tall and wide at over 15,000 square feet. It was developed and created by Canadian artist Jacquie Comrie who says the artwork "is an exploration of the psychology of colour, its powerful effects on the human body and mind, holding space for much needed mindfulness and to remind us all to pause and BREATHE."
The mural can be visited at the Neoma building (west facing wall) located at 706 Seventh Ave. SW.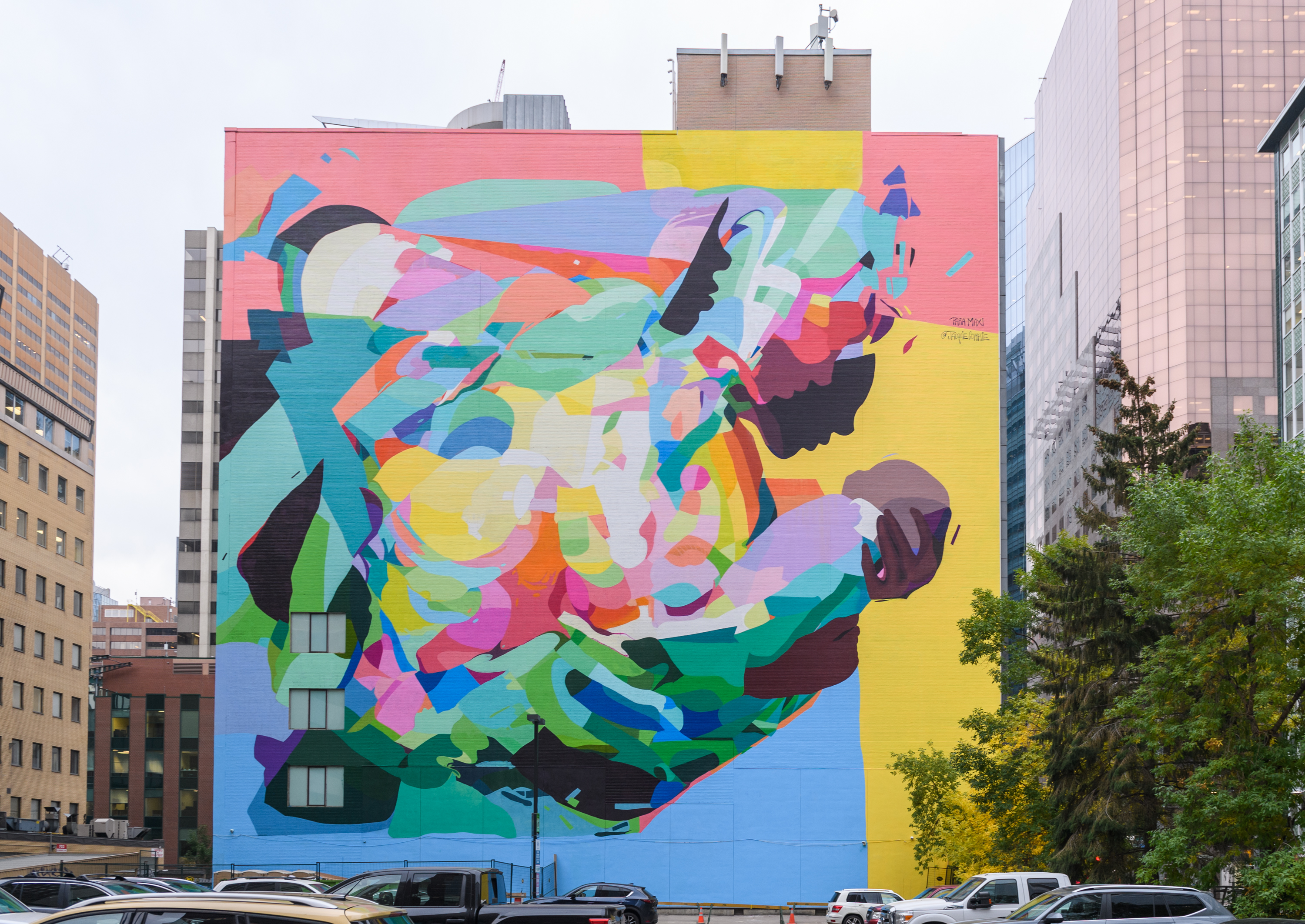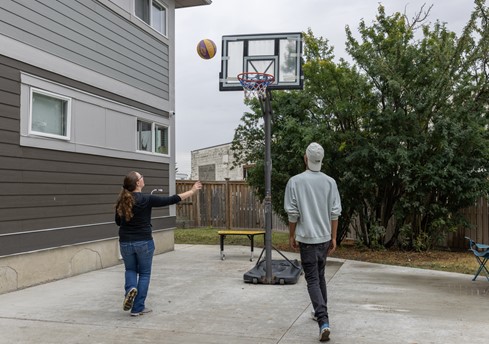 At-risk youth find home at The Boreal
Young people who are experiencing homelessness as well as having complex needs, require a much higher level of support and resources. After witnessing this population of youth cycle through programs and repeat episodes of homelessness, the Trellis Society staff took action, and The Boreal was developed. The Boreal is a lodging-style house that serves youth who are experiencing chronic homelessness while addressing complex needs and offering safe housing with low barrier eligibility. Intensive case management and community support helps the residents at The Boreal learn to live independently, achieve their goals and contribute to their community in meaningful ways.
Find out more about The Boreal
Visit Trellis Society
There is no such thing as an average citizen. Everyone in Calgary is unique with their own perspective and stories to tell. We hope that you're inspired by these not-so-average Calgarians. 
"The more we share stories with other people, the stronger we are as a community. We are working to share more stories as a city, connecting with citizens through more than just facts and information." ~ City Manager David Duckworth
Our first video on Climate Change spotlights the Bhargava family and how they are doing their part to tackle climate change.
Our second video on Calgary's Recovery spotlights a few citizens contributing to the overall health and prosperity of the downtown community and committed to helping our entire city thrive
Stay tuned to this website for more stories about topics that are important to Calgarians, and how The City is supporting Calgarians by making life better every day.
Video disclaimer
The information contained in the multimedia content ("Video Content") posted represents the views and opinions of the participants of such Video Content and does not necessarily represent the views or opinions of The City of Calgary. The mere appearance of Video Content on Calgary.ca does not constitute an endorsement by The City of Calgary of such Video Content.
The Video Content has been made available for informational and educational purposes only. The Video Content is not intended to be a substitute for professional advice. While The City of Calgary commits to provide information that is accurate, current and timely, The City of Calgary makes no representations, warranties or covenants, express or implied, regarding the Video Content including, without limitation, any representation, warranty or covenant that the information provided in the Video Content will be accurate, current, complete, reliable, timely or suitable for any particular purpose. The reliance on Video Content and any information contained therein is entirely at the user's own risk and liability.