Hotels weather the storm with City help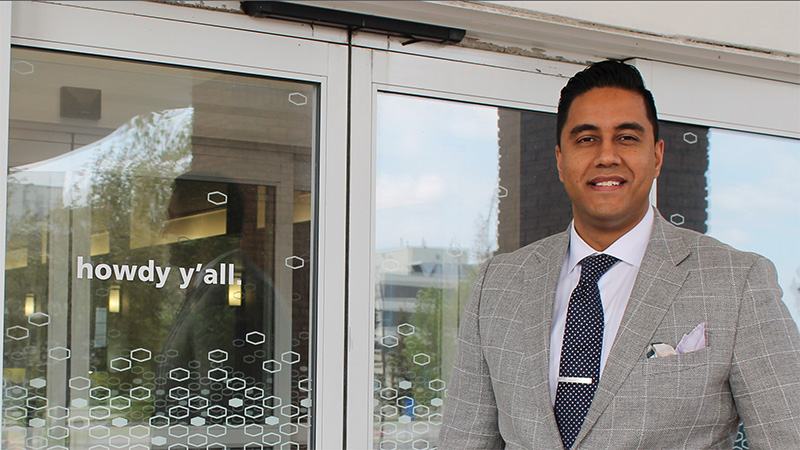 At the height of the pandemic, the hotel and lodging industry was one of the hardest hit industries with a sharp decline in travellers, tourists, and conferences. Though hotel properties stepped up cleaning protocols and safety guidelines, it is estimated that most were operating under five per cent of capacity, forcing the industry to lay off 80 per cent of its workforce according to the Hotel Association of Canada.
"It is important to note that half the hotels in the city are owned by local families," says Sol Zia, executive director of the Calgary Hotel Association. The Calgary Hotel Association's 76 member hotels represent 87 per cent of the available room nights in our city.
"Not many households have two years of rainy day money to survive on without any income, and our industry isn't any different."
Sameer Mawji, whose family owns Calgary's Hampton Inn & Suites Calgary Airport, says the pandemic had such an unprecedented impact on the industry that it was "catastrophic," with many owners not quite sure how to react when their customers were unable to travel.
"My father immigrated to Canada from East Africa in 1971 and brought the first Hampton Inn & Suites to Canada in 1997, which was Hampton by Hilton's first international property outside of the United States," explains Sameer. "When we lost him six-and-a-half years ago, as a close-knit family, we were devastated. I can honestly say that the pandemic and the possibility of losing everything and his legacy almost pales in comparison to losing him. Having no warning or no control."
Through the Business Sector Task Force, The City worked with the hotel industry to try and find a solution to reduce the financial impact of the pandemic. In June 2021, The City approved targeted tax relief for hotels and motels so that 2021 property taxes could be deferred without penalty until the end of 2022.
"You can't recover if you don't survive," says Sol. "The property tax deferral has been crucial to managing cash flow, especially for those family-run operations. Cash flow management is distinctly different when you have revenue. But when you have no revenue, it is a completely different financial management exercise. The tax deferral has given hotels the ability within their financial planning to build out a cash flow plan that also incorporates the flexibility to pay back those owed taxes when things start to turn around."
"I have to commend The City for the tax deferral program," adds Sameer. "We have a property in another Canadian city and they offered nothing to the industry. Unfortunately, they think we are a massive, international conglomerate, not understanding that we are like any other small business, but with larger capital expenditures. We are impacted the same way as everyone else and don't have treasure troves of reserves."
"There was also the moment of pride, thinking, 'I don't need a government handout or assistance,'" continues Sameer. "The way my father operated, whatever we took on, we took on the responsibility for those decisions, too. But right now, we couldn't pay our mortgage, or our staff, though the circumstances had nothing to do with us, but then, had everything to do with us."
Sol credits The City and Council for being open to learning about the specifics around hotel financial models, and the opportunity to highlight the differences in assessment and commercial processes in the hotel sector.
"We celebrated that. It was so important to our industry to know that The City was open to learning more about the complexities with our local properties," says Sol. "The hotels have certainly recognized the impact and the involvement of The City in our survival. We're just entering recovery, but for two years in the pandemic, it was all about surviving."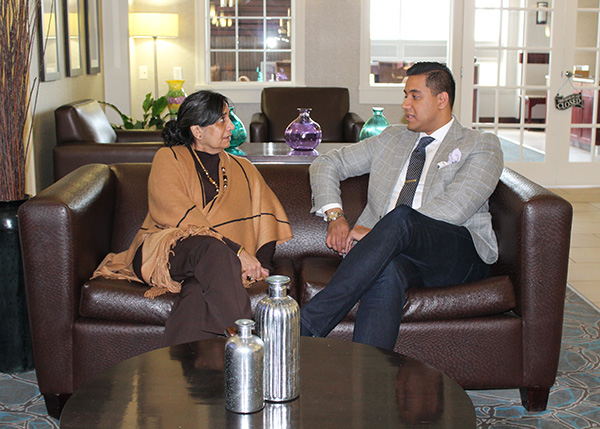 What does Sol think the rest of 2022 will bring?
"The good news shows that hotels will be full for Stampede," predicts Sol. "We will see occupancy come back to nearly 80 per cent of 2019 levels by the end of the year. But more importantly, we'll see that rate for the price charge per room increase to almost 90 per cent of 2019 levels by the end of the year."
But Sol cautions that most owners are reserved in their optimism as properties need to attract and pay workers to fully bring back their operations, yet still don't have that steady revenue stream in place.
"We will have owners and general managers cleaning rooms, balancing the books, parking cars and serving plates at banquets," remarks Sol.
As hotels fill up for the summer, owners will still be operating with tight margins, trying to recover from the losses from the past two years. 
"Stampede is just one event and every event in the city is going to be critical to attracting visitors," explains Sol. "No matter how hard we work to attract visitors, corporate travel is beyond our control, and we know most major organizations won't be liberating their corporate travel policies until much later this year."
Sol explains that to be competitive with other major cities to attract large meetings and conventions, Calgary needs a minimum of 15,000 hotel rooms to catch the eye of a meeting or event planner.
"It is a critical metric and during the pandemic we lost nearly 1,000 hotel rooms, so there was concern we wouldn't have sufficient inventory to even meet the minimum criteria for a bid," says Sol, confirming Calgary just meets the room minimum. "Meetings and conventions are the bread and butter of the city and historically the largest revenue base for the hospitality sector collectively. That applies to hotels, restaurants, and entertainment venues. We are all part of that ecosystem, and that is why we know we're not going report metrics that are at 2019 levels until 2023."
"We love this city so much," says Sameer. "This city is our home, and this is where we want to grow. We want to continue to look for solutions with our new Mayor and Council to take Calgary into a new era where we're going to invest in the city to bring more people, bring more opportunity. That's the beauty of Calgary. We never forget where we come from and that through every roller coaster ride of events, we've always managed to pull through, and we will pull through again. We appreciate that The City took care of us so we didn't lose the dream our father had created."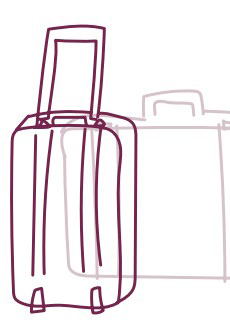 Calgary's hotel sector weathers the storm with help from The City
Categories: Business, Taxes