Learn how to make non-toxic paint at home. Fun to do and easy to clean up.
Supplies
1 cup flour
1 cup salt
1 cup warm water
Mixing bowl with a whisk or spoon
1 set of food colouring
At least 6 plastic cups
Directions
In a large bowl mix together 1 cup of warm water, 1 cup of table salt and 1 cup of flour.

Divide the mixture equally into at least 6 plastic cups.
Squirt a few drops of blue food colouring into a cup. Do the same with the 3 other colours, then mix each cup.
Mix yellow and red food colour to get orange. Try blue and red to get purple.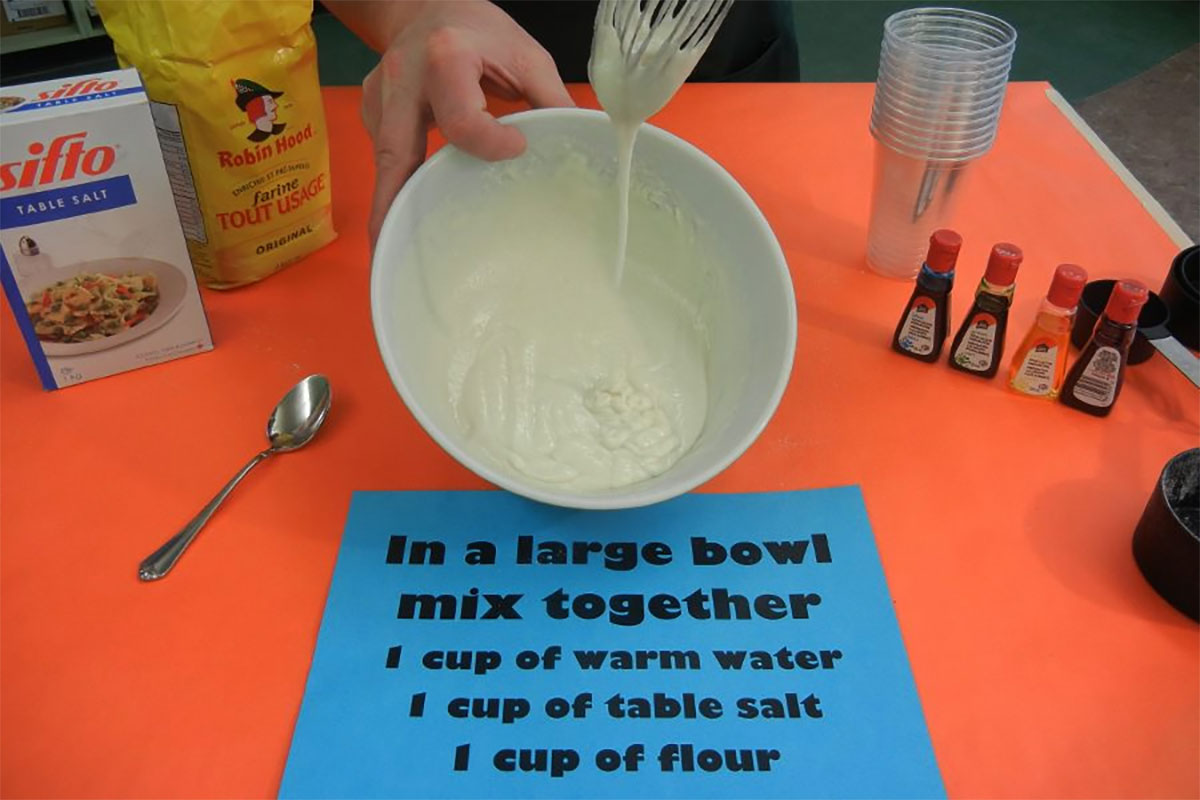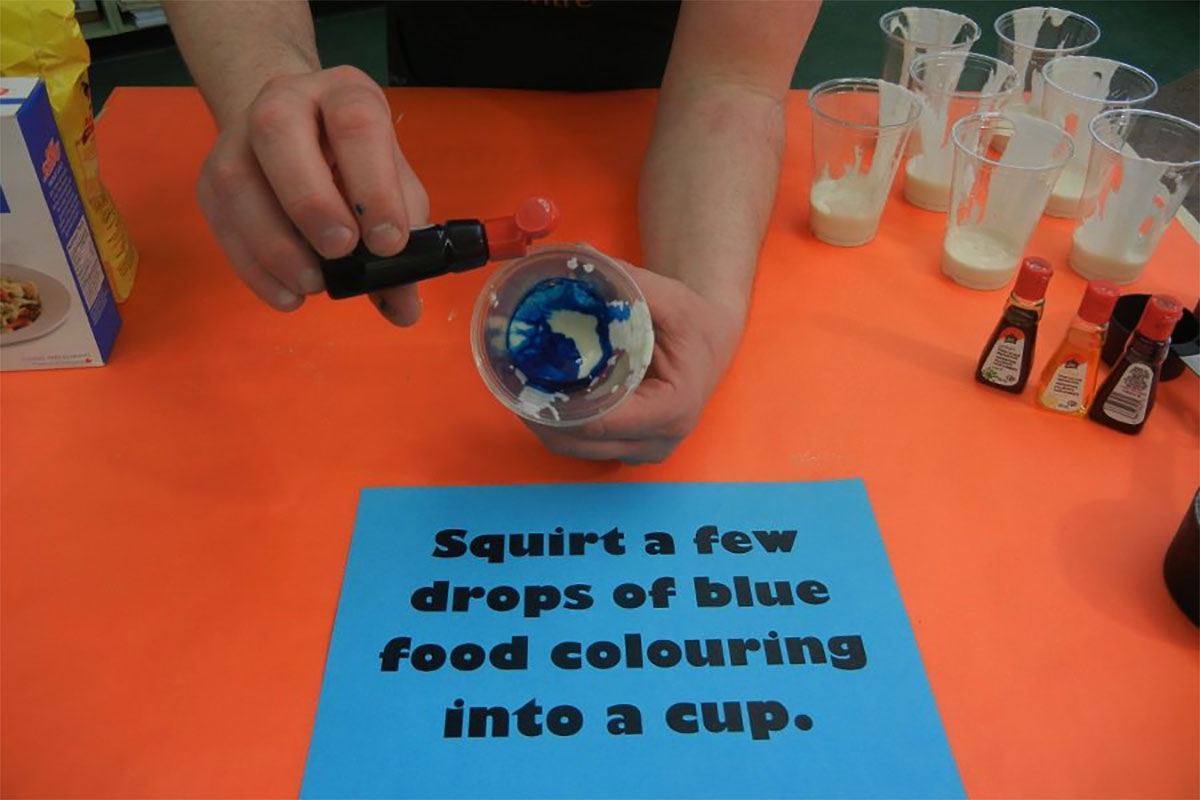 ​​​​​