Park of the week - Griffith Woods Park
Things to keep in mind while enjoying the outdoors
Maintain physical distancing: minimum 2 metres​ or 6 feet  (the length of a bicycle) away from fellow explorers.
Take nothing but photos and leave nothing but footprints.
Only venture outside if you're feeling healthy and not exhibiting any symptoms
Griffith Woods Park is located in the southwest Calgary and lies along the banks of the Elbow River. This park is very large, covering 93 hectares and is primarily a natural environment park. There are many trails throughout this park, both paved and unpaved, to explore. All of the trails at Griffith Woods Park are flat and easy to walk.
Historic Value
The park itself was created in 2000 when land was donated to The City of Calgary by Wilbur and Betty Griffith. It has been designated as a Special Protection Natural Environment Park. The park's aesthetics are quite different from a lot of the City of Calgary parks, with a much more rugged, natural feel, and almost no manicured areas.
Griffith Woods was hit hard in the 2013 flood, with much of the land underwater for days. The park has bounced back from that disaster with the paths and bridges restored to their former conditions.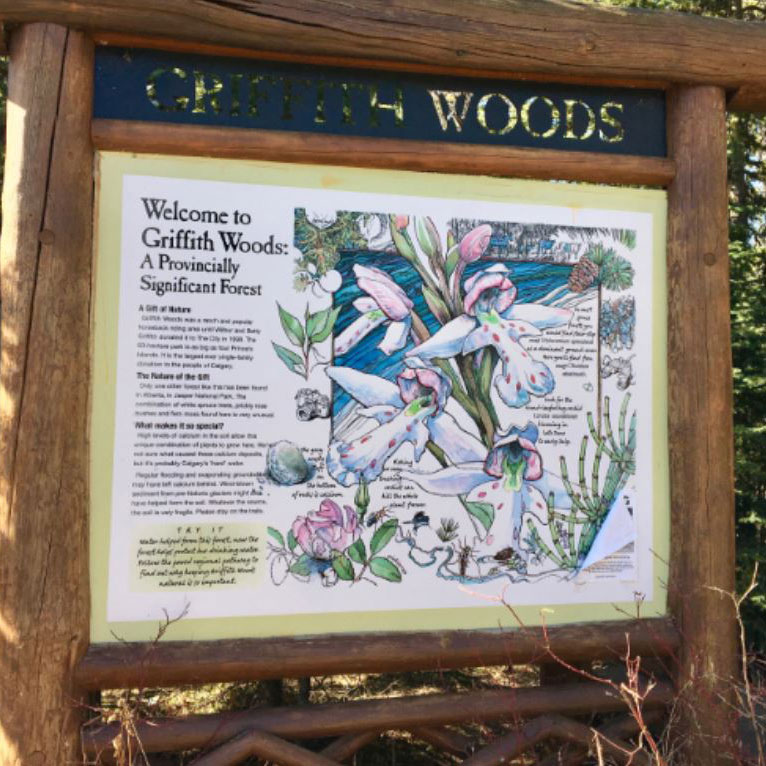 Be on the Lookout
Due to its unmanicured, natural environment, Griffith Woods Park is a popular place for many different species of wildlife. It is home to many different species of birds, from Northern Flickers to Grey Jays - it's a great place to do some birdwatching. You can also find White-tailed and mule deer, Red Squirrels, and much more.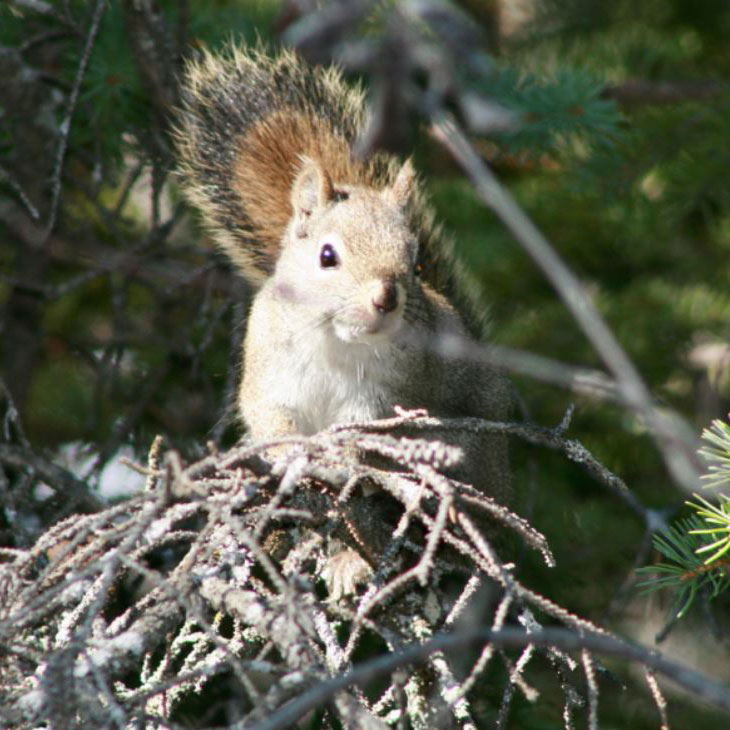 No Off-Leash Areas in Griffith Woods Park
Remember to keep your dog on-leash at all times in Griffith Woods Park as there is no off-leash area.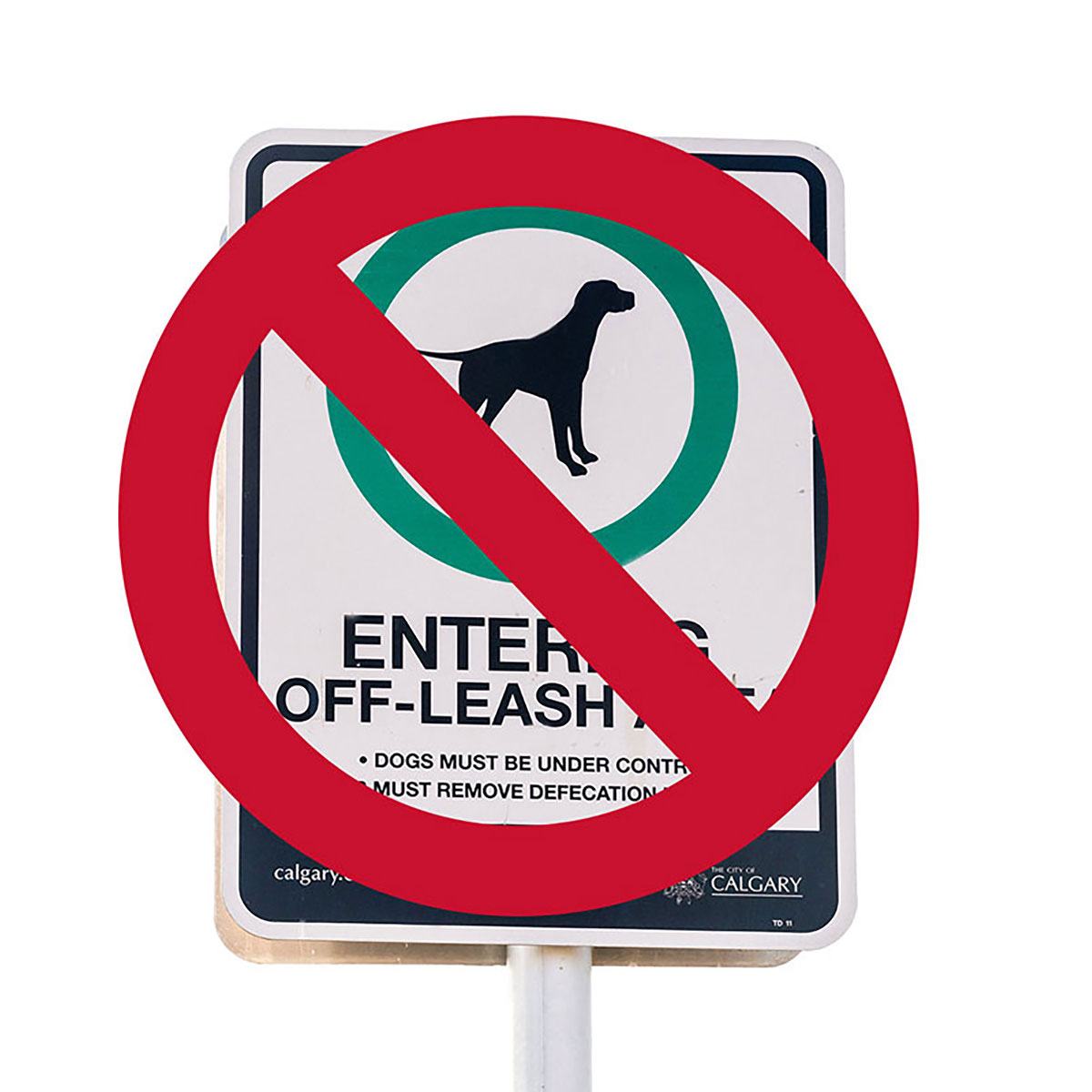 Did you Know?
There aren't very many stands of White Spruce trees within our park system in Calgary (in fact there are only two), however Griffith Woods is home to one of them.The conditions in this area of the city made it a great place for the White Spruce to thrive.