Play is about seeking out and taking control over new experiences and materials. Explore conquering your curiosity! Think about looking for new views and look outs, checking out the landscape and turning materials into something grand.
---
Play activity
See what you can design and construct with different cardboard paper rolls. Be creative and use other materials if needed.
Sample materials
Toilet paper rolls
Paper towel rolls
Cardboard from posters or wrapping paper
Examples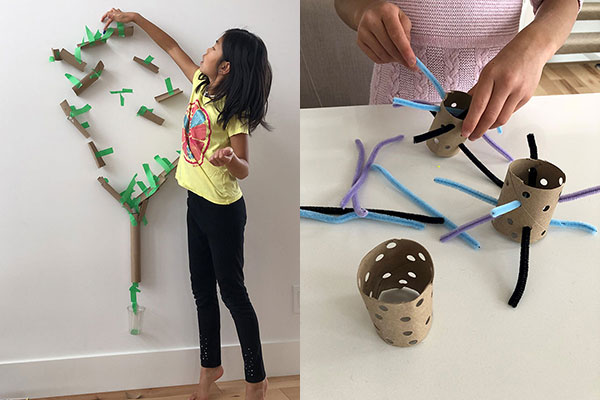 ---
Play challenge
Catapults were used a long time ago to launch materials great distances. They suddenly release stored energy to fling objects forward.
See what materials and what design make the best catapult.
Sample materials
Sticks
Cardboard
Spoons
Containers
Elastic bands
Anything else you can find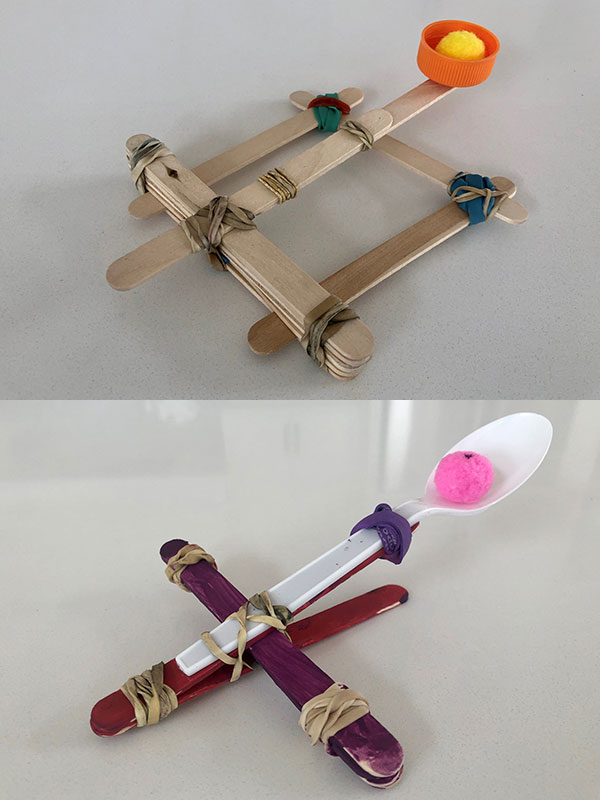 ---