Nature play makes activities very versatile, beautiful, colourful and environmentally friendly.  It also encourages children to be outside to experience and appreciate nature.
---
Play activity
Collect natural items found in your backyard or park to create your favorite animal or insect.
Sample materials
Leaves
Sticks
Rocks
Flowers
Grass
Mulch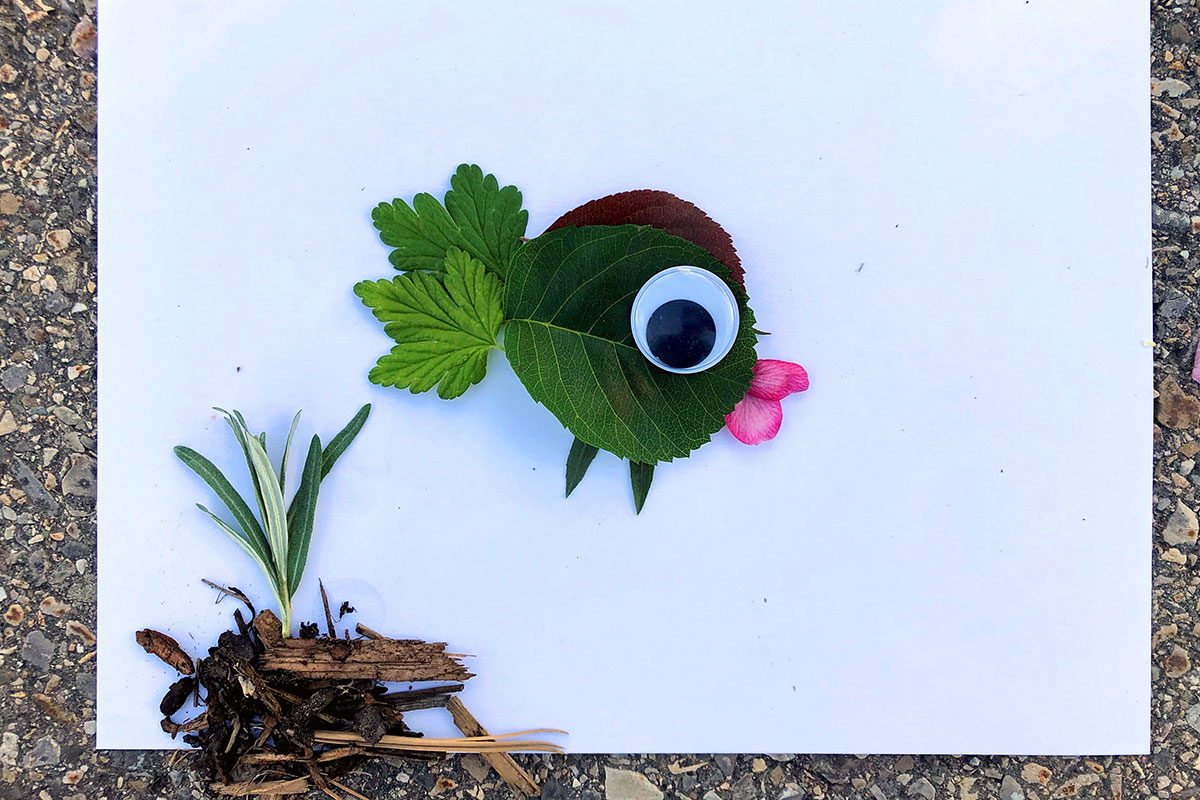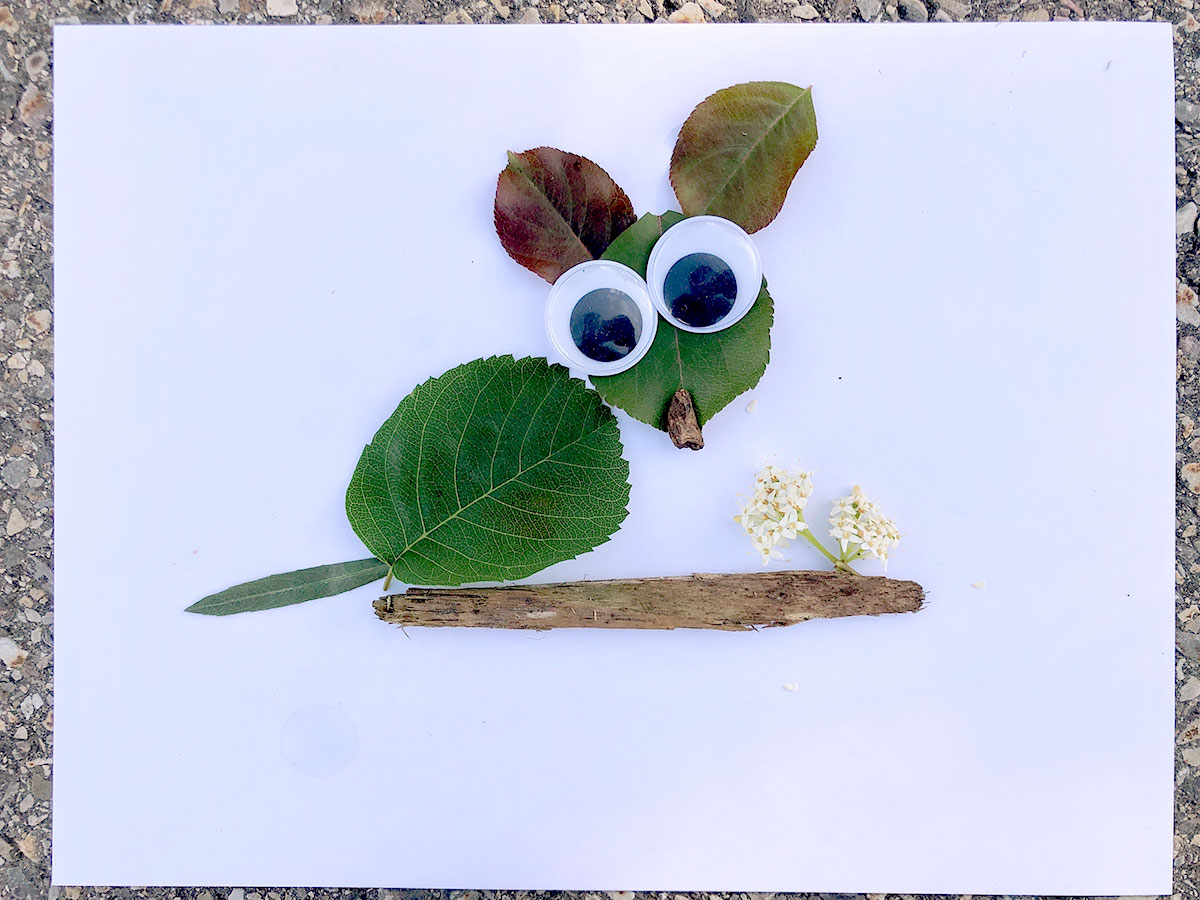 ---
Play challenge
Rock balancing is when stones are stacked one on top of the other to create land art without the use of any glue or other supports to create a stone sculpture!  How many rocks can you balance or stack?
Sample materials
Rocks of any shapes and sizes
Space to create stone sculptures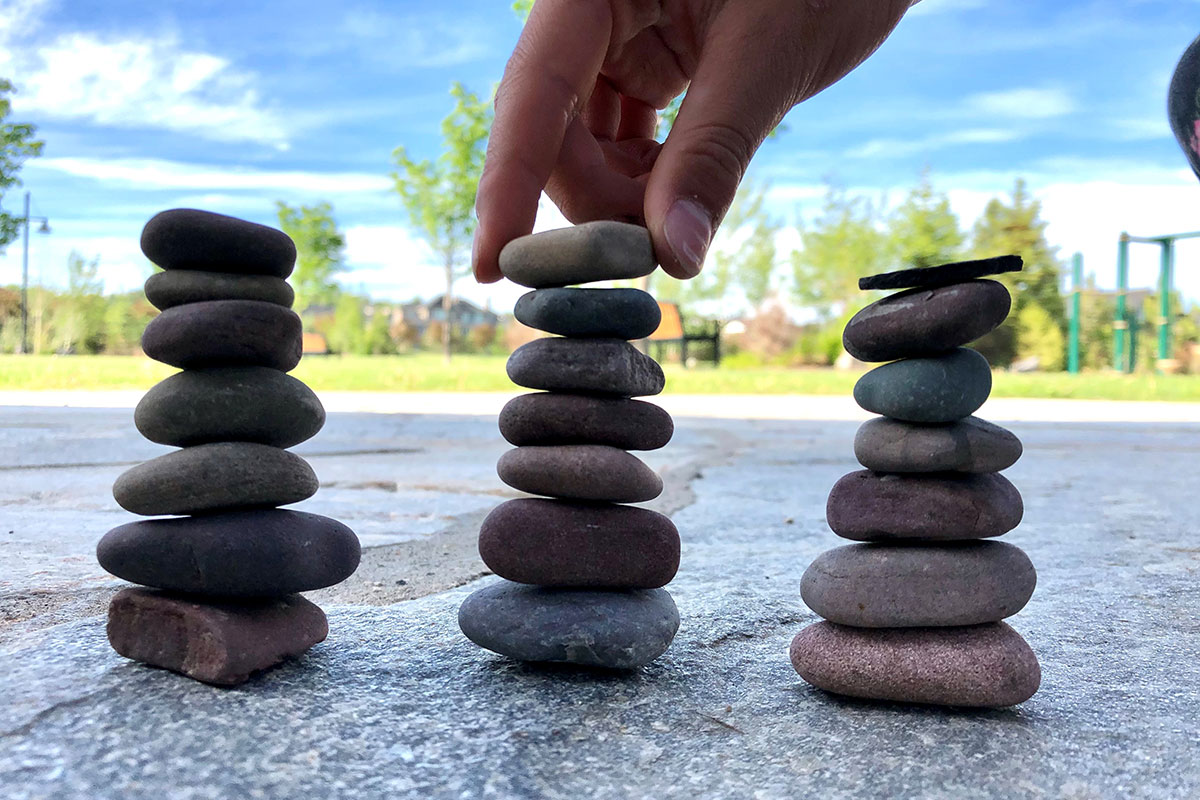 ---