Calgary Public Art Collection
Activity ideas for you and your family to get creative with the Calgary Public Art Collection
Did you know Calgary is home to hundreds of different public artworks? While we're asked to stay at home, Calgarians can still enjoy exploring our public art with the City of Calgary Public Art Map and the Completed Public Art Projects. These online tools feature artworks from the City of Calgary Public Art Collection with links to additional information about the art and the artists who created them. Use these tools to:
Create a self-guided walking or virtual tour around your neighbourhood.
Read up on any artworks you might discover on your walks.
Creatively explore and reflect on the visual art that animates our city.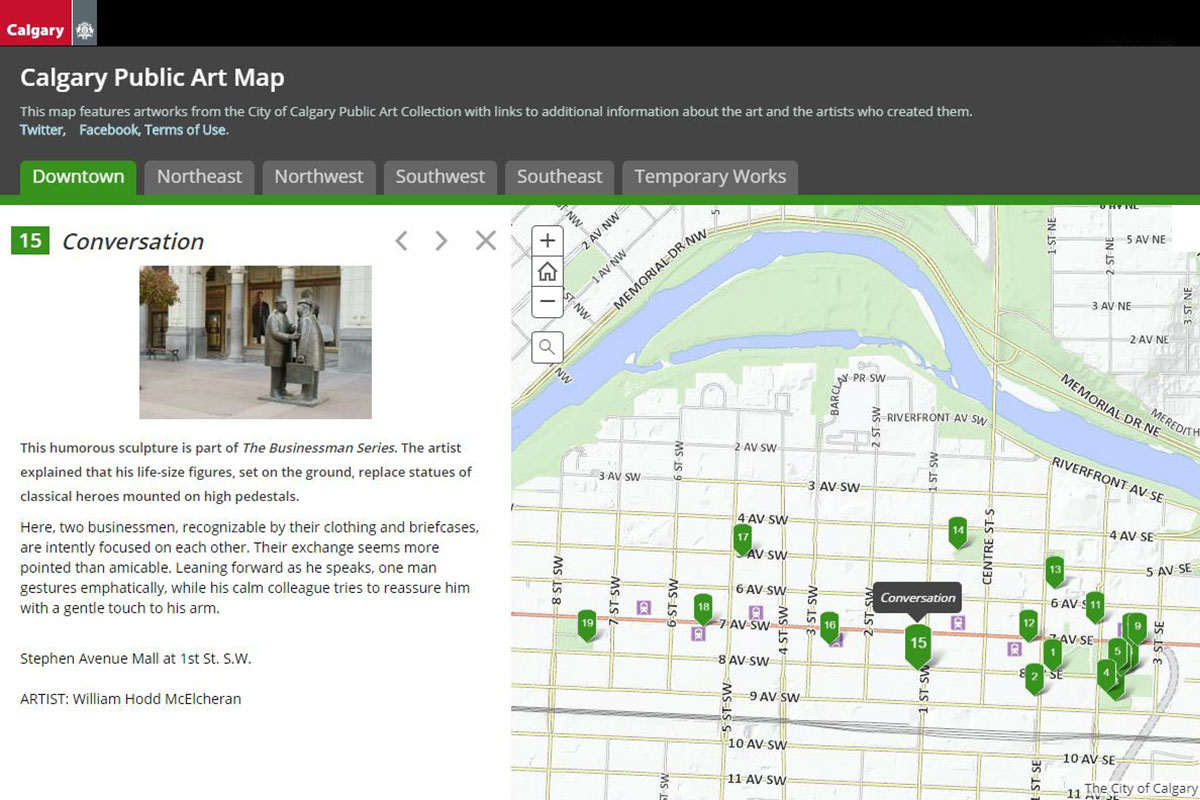 ​​ ​
​​​​​​​​​​​​​​​​​​​​