Ranchlands Park is in the community of Ranchlands in the northwest part of Calgary. Ranchlands Park occupies about 12 hectares in the community of Ranchlands in the northwest part of the city. The park was established when the community was developed in the 1970s.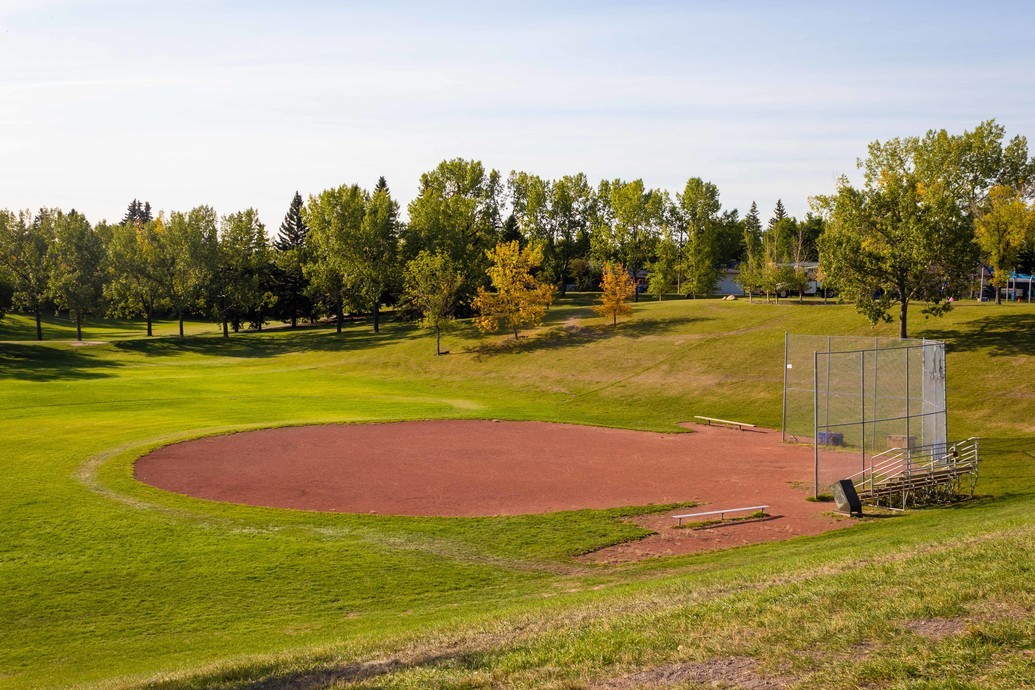 Playfields
Ranchlands Park has soccer fields, tennis courts and baseball diamonds. City athletic parks are available to book for football, baseball, softball, soccer, field hockey, field lacrosse, track, ultimate Frisbee, sports tournaments and special events. 
Learn more
Pathways and trails
Soccer fields
Ball diamonds
Site of Ranchlands and St. Rita Elementary Schools.
Experience nature in the city
Hobnob amidst the knobs and kettles. This parkland was set aside to maintain a sense of "ranch land" for residents in the surrounding community. Fortunately, the park also preserves geological features called "knobs and kettles." Much of northwest Calgary was once a field of knobs and kettles but Ranchlands Park is among the last remnants left in a natural state. The knobs, which are small, rounded hilltops and the kettles, which are depressions formed in glacial deposits when a buried block of ice, left behind by a retreating glacier melts, form a field of steeply undulating hills.
Plant life
The terrain is covered with native grassland and an encroaching forest. On account of the knobs and kettles, the differences in drainage and exposure to the sun results in vegetation ranging from Rough Fescue Grassland to stands of Trembling Aspen.
Because of the lack of native grazers such as Bison, the cessation of ranching and the lack of fire, the aspen and Buckbrush are slowly encroaching on the grassland. Wildfires, along with those started by aboriginal people to promote fresh growth were once important factors in maintaining grassland. On the grassland remaining in the park you can find several species of grasses and many native wildflowers such as Gaillardia and Sticky Purple Geraniums.
A small, but interestingly shaped glacial erratic was left in the park by the developer of the surrounding community. The erratic was used by the Bison as a "rubbing stone," and the native people of this area relied on the Bison. The stone was left to commemorate this historical aspect of the land.
Prior to development, the land was used by aboriginal people for hunting (though there are no significant archaeological sites) and Europeans for grazing.
Calgary Parks
There are numerous community and public parks in Calgary to explore.
Contact us
Need additional information on our parks and activities? Want to request maintenance?