Bearspaw Legacy Park development
Bearspaw Legacy Park is a greenspace being developed in Calgary's northwest, near the Bearspaw Reservoir.
About the development
Both Bearspaw Legacy Park and Haskayne Legacy Park are upstream of the Bearspaw Water Treatment Plant, one of only two sources of Calgary's water. Originating at the Bow Glacier north of Lake Louise, the Bow River supplies just over half of the city's drinking water and has a watershed of 7,770 sq. kms. (25,000 sq. miles).
A pathway and an interpretive trail will meander through the park, which will also provide a variety of environmental education and low-impact recreational activities. Bearspaw and Haskayne Legacy Parks will be developed in concert early in the next decade as part of the ENMAX Parks Program.
Bearspaw Legacy Park is near the south end of the Bearspaw Reservoir on the west side. Across the reservoir on the east side is Haskayne Legacy Park. Downstream and east of the Bearspaw Dam is Bowness Park.​​​​​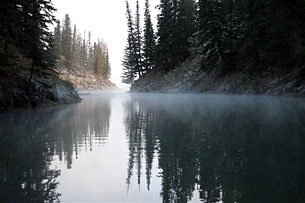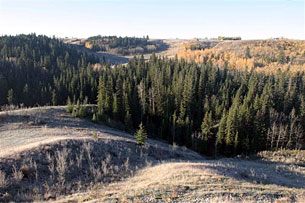 ​​​​​