12 Street N.E. Mobility Improvements
Project update – February 2023
Work on this project is nearly complete. Our contractor has recently completed a lot of work on the bridge, including installing the new sidewalk, approach slabs, sections of the new concrete barrier, expansion joints, and steel railings.
We are working on a few final items, and then will be able to remove the temporary lane closures and restore vehicle traffic to four lanes. This final effort will require a short, full closure of the bridge to vehicles and pedestrians. We are working with our contractor to confirm an evening when we can accommodate this work to minimize the disruption to the community as much as possible. The work is also weather-dependent, so we are adapting to the changing conditions.
Once a date/time is confirmed, we will work to notify the community of the short closure.
After that, we expect work to wrap up until the spring when minor landscaping and other finishing work will be completed, bringing this project to a close.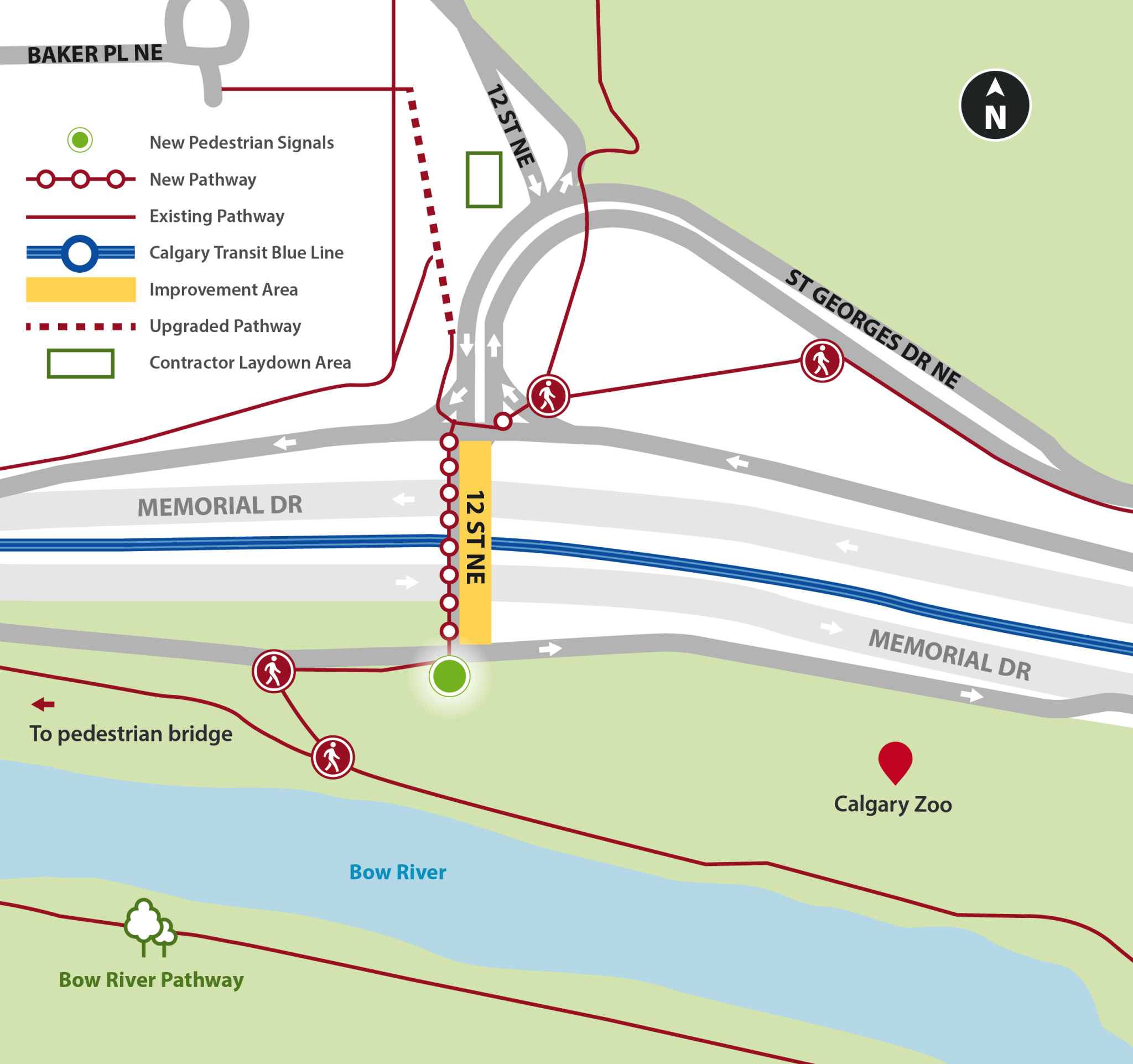 Project overview
The way Calgarians get around is changing. More people are choosing to walk, scoot, skateboard, or cycle for their daily commute to work or school, for errands and for fun. As a city, we want to provide convenient and attractive transportation choices for Calgarians of all ages and abilities.
The City monitors existing bikeways and pathways and identified the 12 Street N.E. bridge for upgrades due to recent residential development at the east end of Bridgeland and a potential correlated increase in active mode users. This work also supports updated accessibility and transportation standards.
This project will provide a wider sidewalk for walking and wheeling, improved pedestrian crossings, and a better connection within the pathway and bikeway network.
Project timeline
Spring 2022 – Finalize design
Summer 2022 - Construction start
Early 2023 – Construction complete