Downtown Flood Barrier & Eau Claire Promenade
Project Update - September 2023
The Downtown Flood Barrier and Eau Claire Promenade is excited to announce the completion of construction. After three years of construction, the completion is a major milestone for Downtown Calgary and the Eau Claire area.
To support community and visitors, we have worked to open sites as they became safe for the public to use. Now, the Downtown Flood Barrier, Eau Claire Promenade, Centre Street Pedestrian Ramps, and Jaipur Bridge are completely open!
During the course of the Downtown Flood Barrier and Public Realm Improvements Project, cultural materials from the earliest days of Calgary were recovered and recorded along the entire length of the project area.
About the projects
Downtown Flood Barrier
Protecting Calgarians from floods is a top priority for our city, and we're doing so while enhancing the Eau Claire area at the same time. We're implementing flood mitigation measures from Calgary's Flood Resilience Plan approved by Council in 2017. These include flood barriers and stormwater improvements which have reduced our City's exposure to flood damages by more than 50 percent. The Downtown Flood Barrier is a continuous 1.39km long consisting of steel sheet piles, earthen berms, concrete walls, and demountable stop log openings built to resist a 1:200 year flood event. This ensures that Calgary's downtown core will not experience flooding as it had during the 2013 flood, which was the largest disaster in Canadian history at the time.
Eau Claire Promenade
The Eau Claire Promenade was designed to fit with the vision of the Eau Claire Public Realm Plan by creating a connected neighbourhood, which includes creating safe, efficient, and beautiful riverfront multi-modal connections. Public realm improvements were seamlessly integrated into the project and included wider pathways, accessibility improvements, delineated routes for different modes of travel, and more space for people to stop to enjoy the area. It also includes multiple public realm improvements such as a lagoon platform, Eau Claire feature bench, and lighting and landscaping enhancements.
Our goals for the Promenade focus on:
A space for the City and Community
Accommodate all users for all of Calgary
Connect people to the Bow River
Build a vibrant centre city riverfront
Design a diversity of social spaces for mental well-being
Promoting active, healthy lifestyles Incorporate strategies for year-round healthy, active lifestyles – a better space for walking, jogging, biking, etc.

Provide a continuous, safe and accessible riverfront promenade
Designate efficient pathways for safe alternate modes of transportation like scooters
Environmental Responsibility
Preserve the natural environment by protecting existing trees and plants along the river when possible
Replant the area to provide canopy coverage, age diversity through successional planting, and resiliency against unpredictable weather 
Flood Protection and Resilience
Integrate flood protection into the public realm improvements
Increase resilience for Eau Claire, the Downtown Core and future infrastructure projects
Both the Downtown Flood Barrier and Eau Claire Promenade projects are coordinated with the overarching Eau Claire Area Improvements.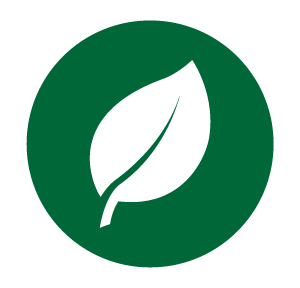 Budget
$36.6 Million
Through the federal government's Investing in Canada Infrastructure Program (ICIP), the Downtown Flood Barrier received funding under the Green Infrastructure stream. This is in addition to the funding from the Province of Alberta through the Alberta Community Resilience Program. Totaling 18 million for new flood protection for Downtown Calgary.
For a list of the ICIP funded projects in Alberta, see the list of Announced Federally Approved Projects.
Timeline
Start of Detailed Design: Fall 2019
Start of Construction: Summer 2021
Construction Completion: Fall 2023
*Construction is dependent on weather, site conditions and timing of other projects in the area. Updates will be provided regularly, but dates may change.
Past events

April 13, 2019
October 5, 2019
Stay connected
Sign up for our email updates to receive the most up-to-date information about Eau Claire Area Improvement projects.
Have questions or concerns about project construction?
Cultural materials found during construction
---
During the course of the Downtown Flood Barrier and Public Realm Improvements Project, cultural materials from the earliest days of Calgary were recovered and recorded along the entire length of the project area.  From the Reconciliation Bridge to the newly constructed Jaipur Bridge, the most materially dense area was located immediately adjacent to the Centre Street Bridge, where artifacts were collected from a thick deposit over 2 metres below the current surface.  This deposit contained a large quantity of artifacts dating from the late 19th to the mid 20th century, including but not limited to, one of the earliest licence plates in the province (#390 from 1913), numerous cosmetics jars and personal effects, such as combs, shoes, buttons, ornaments, clay pipes, a cigarette case, a brass sign for the Crossfield Meat Market, and numerous hand blown bottles and jars, including several Chinese medicine bottles.  These findings emphasize and enhance our understanding of the downtown riverfront's importance and place within the ongoing story that is the city of Calgary.
Summary and Images provided by Bison Historical Services Ltd.