Springbank Hill active applications
The Springbank Hill Area Structure Plan (ASP) was approved by City Council on June 13, 2017. Several applications to develop lands within a 189-acre section of Springbank Hill, known also as the Study Area, have recently been submitted to The City for review.
This Study Area shows connected parcels of land that are undeveloped or under-developed. These areas are subject to new policies and development guidance through the Council approved Springbank Hill ASP.
The applications received within the 189-acre area are listed and shown below.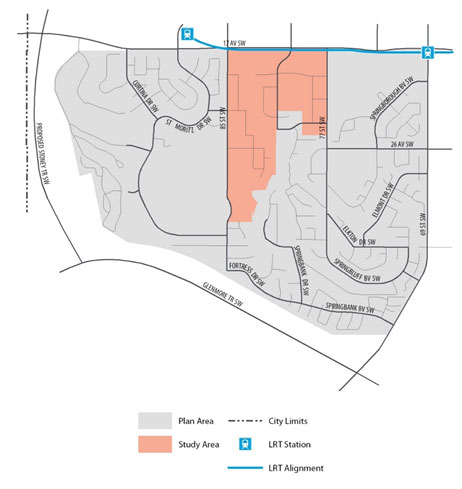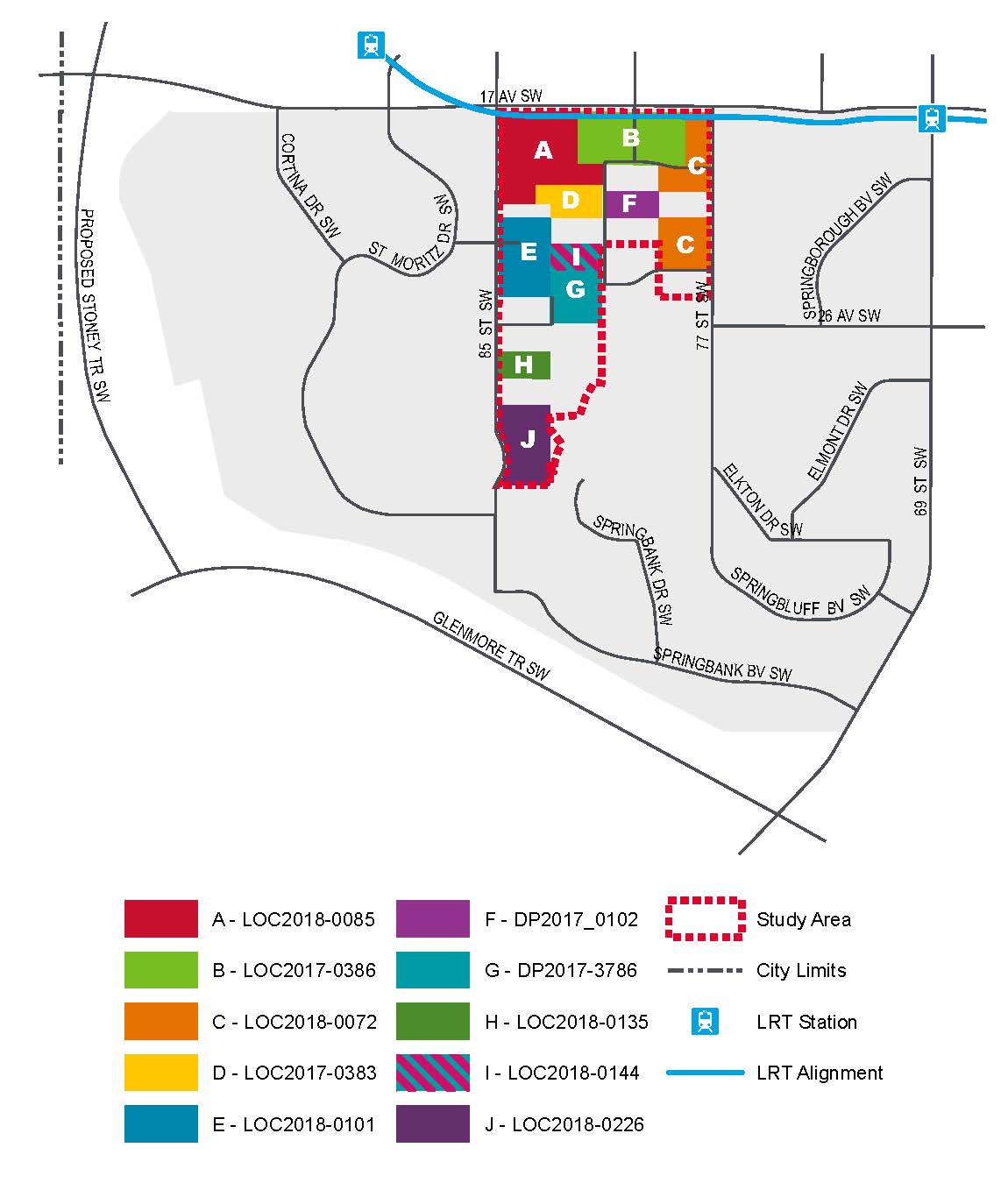 Find out more about each active application within the Study Area and status of the review process by visiting the detailed information on the Planning and Development map.
Applicant Studies
Applicants are responsible for commissioning specialized studies to examine possible changes to an area. Examples may include a Transportation Impact Assessment (TIA) and/or a Biophysical Impact Assessment (BIA). The City is responsible for reviewing and approving these studies, but they are owned by the applicant. Where permission has been granted by the applicant, these studies are made available electronically.
If you are interested in reviewing additional documents, including the hardcopy of the assessment studies submitted with an application package, please make an appointment to view the documents at the Planning Services Centre on the 3rd floor of the Municipal Building. To arrange an appointment, contact us at 403-268-5744 or email DP.Circ@calgary.ca.​​​​​​​