About North Mount Pleasant Arts Centre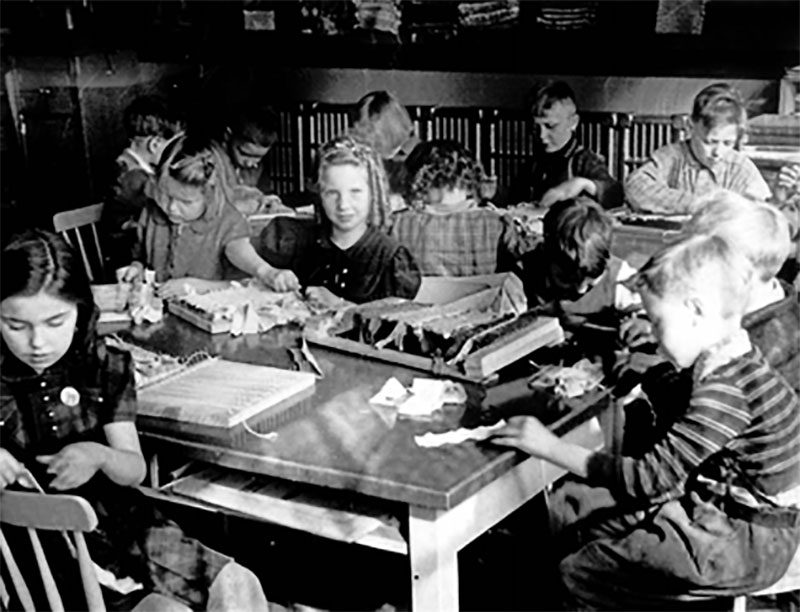 ​ ​Our history
West Mount Pleasant Bungalow was one of four schools built in 1913. They served as a temporary solution to Calgary's population boom. Bungalow schools were intended to be converted to apartment units at a later time and they were designed with a residential appearance. It allowed contractors to use lighter, less expensive construction materials. Normally the Calgary Board of Education would have required commercial construction methods.
Over the years this building has served several purposes. It was used as a schoolhouse and as a branch library for bookmobiles. It also served as a Leisure Learnings classroom for weaving, spinning and pottery. The building was opened as North Mount Pleasant Arts Centre in 1985. It has been operated year-round by the City of Calgary ever since. The Arts Centre renovated to add a ceramics wing in 1995.
photo credit: Family of Irving Vanderburgh, Principal of West Mount Pleasant School 1945-1946.​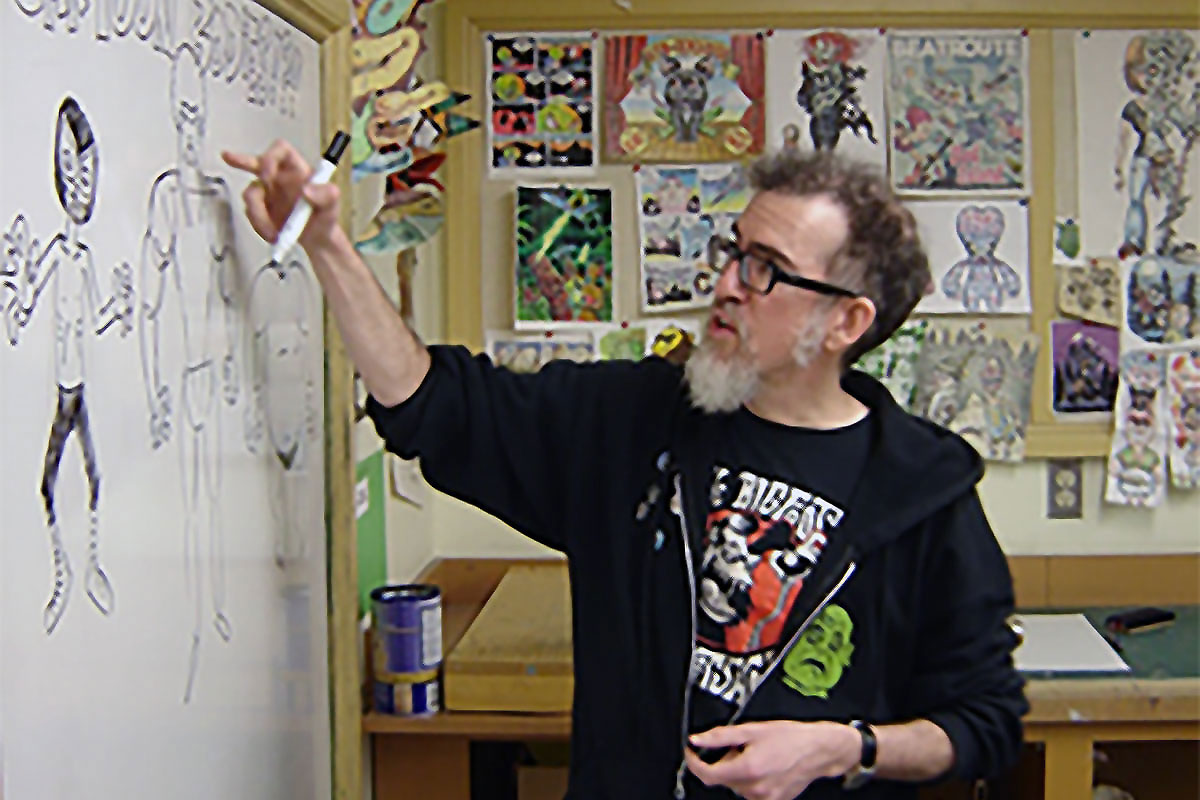 Current artists and instructors
Our instructors and staff are qualified, practicing artists. They offer their experience in a wide range of disciplines. These include:
Drawing
Painting
Ceramics
Printmaking
Mixed media
Sculpture
Our instructors are talented and experienced educators. They love working with people of all ages and abilities. Instructors help students to develop their skills by exploring new ideas and methods. They adapt to each student's unique needs. There is an appreciation for the potential to learn from learning. It's a beneficial dynamic between teachers and students.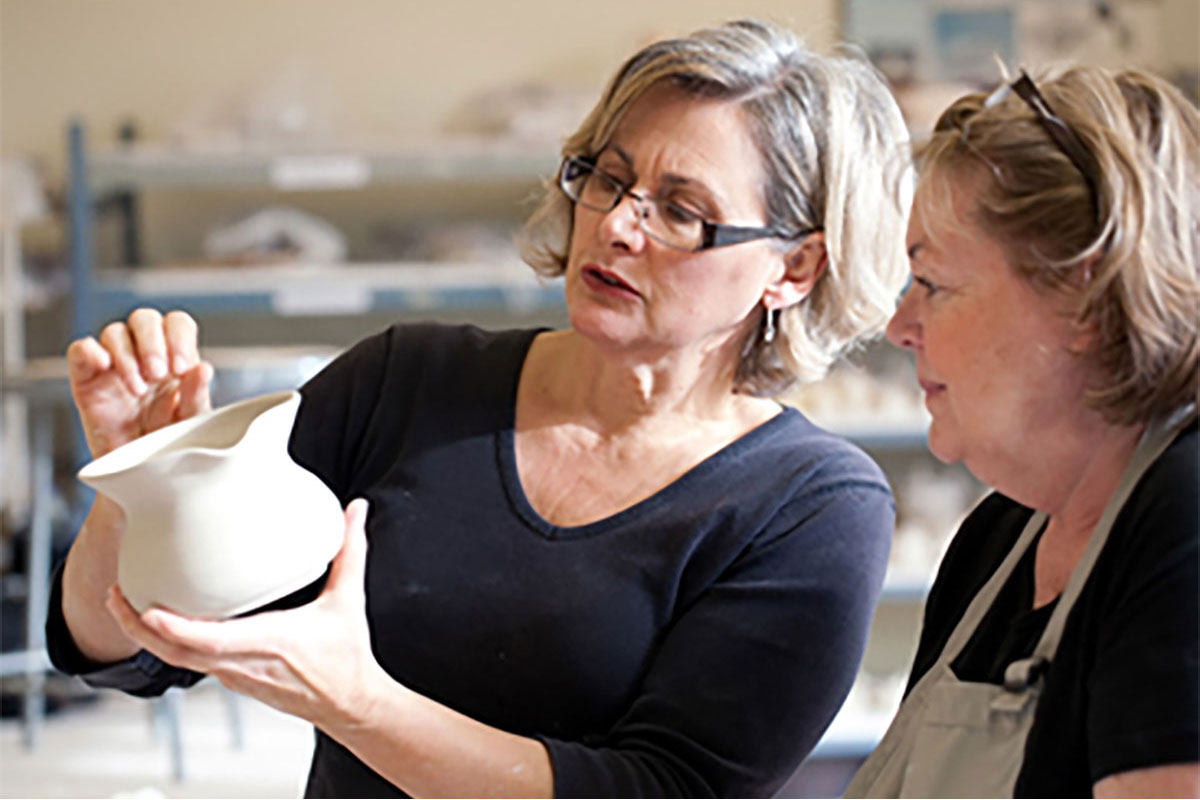 Staff training and safety
Our staff adhere to the best practices for safely creating artworks. They promote and teach safe work habits for all participants in our arts courses and they are trained in first aid and emergency procedures.
We only use approved, non-toxic art materials in our children's programs. Glazes created on site and used in the ceramics program are lead free and "food safe". Our ceramics kilns are ventilated and located safely away from studio areas.
All City Arts Centres meet the requirements of ISO 14001:2004 Environmental Management System Standard. The operation, maintenance, and administration of the Centres are regularly audited to retain this certification.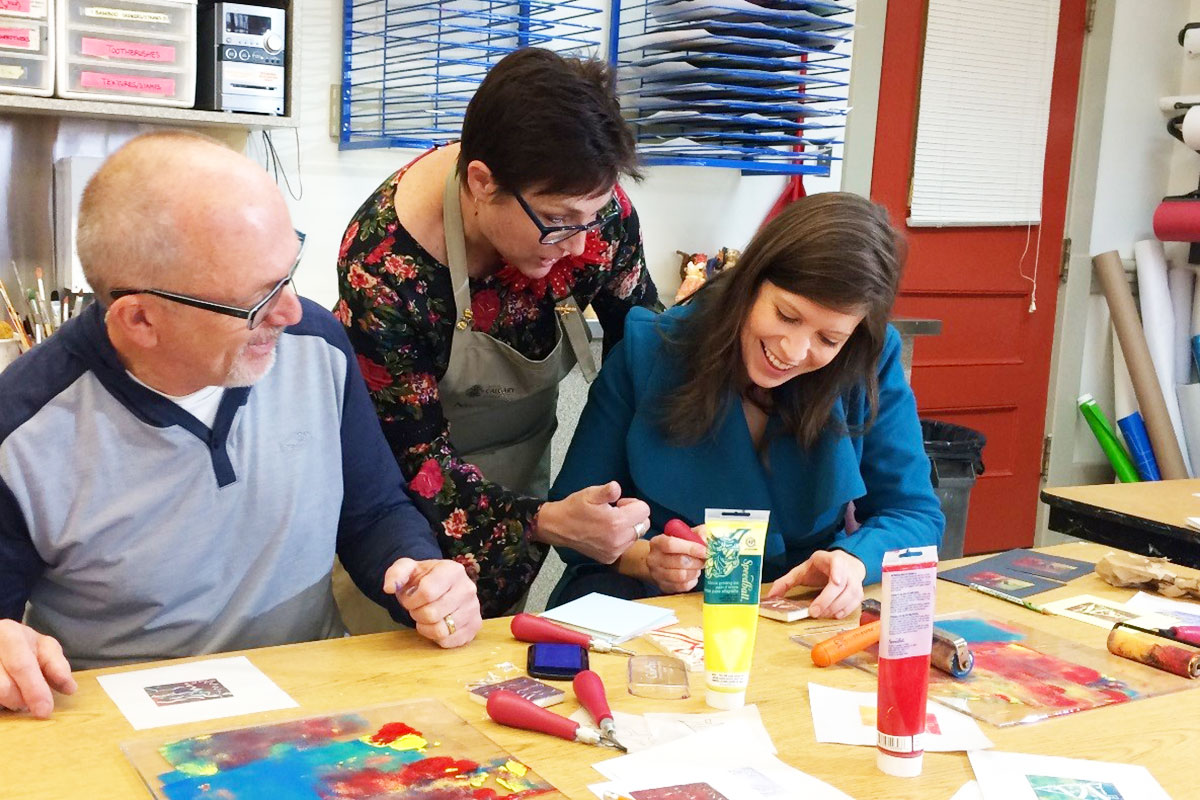 ​Our staff is here to help
Our staff is happy to give you arts course information and explain how we can meet your specific needs. We can help you make a decision about which program is best suited for you or your child's abilities and interests. We work to provide an inclusive environment where everyone is welcome.
Our Support Worker/Aide Policy waives the admission fee for a Support Worker who is directly supporting people with disabilities to participate in recreation programs and services.