Shouldice Athletic Park is located in northwest Calgary and boasts three regulation-sized artificial turf fields, four natural turf fields, eight ball diamonds, a seasonal air-supported dome and a host of supporting amenities like change rooms, washrooms, a concession, lights, a public announcement (PA) system and public parking.  
Sports played at this facility include soccer, football, softball, baseball, lacrosse, ultimate frisbee, field hockey and rugby. The facility also hosts special events and tournaments throughout the year. Outdoor amenities at this location are available for use in March through November (weather permitting) while Shouldice Seasonal Dome is available through the winter months.
Shouldice Seasonal Dome
Shouldice Seasonal Dome is an air-supported structure over the existing Encana artificial turf field at Shouldice Athletic Park. The new dome opened in the fall of 2022 and will be inflated annually from approximately November to May. The seasonality of the dome allows flexibility for all-season use while also taking advantage of the preferred outdoor atmosphere when seasons allow.

Facility Closed
2023
Oct 9 (Thanksgiving Day)
Nov 11 (Remembrance Day)
Dec 25 (Christmas Day)
Dec 26 (Boxing Day)
2024
Jan 1 (New Years Day)
Feb 19 (Family Day)
Mar 29 (Good Friday)
Mar 31 (Easter Sunday)
May 20 (Victoria Day)
Jul 1 (Canada Day)
Aug 5 (Heritage Day)
Sep 2 (Labour Day)
Sep 30 (Truth and Reconciliation Day)
Oct 14 (Thanksgiving Day)
Nov 11 (Remembrance Day)
Dec 25 (Christmas Day)
Dec 26 (Boxing Day)
​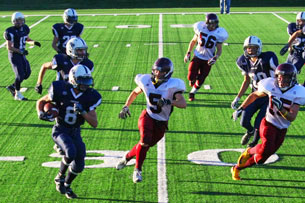 ​
Features and amenities
Four regulation natural turf fields; three soccer, one football.
Three regulation artificial turf soccer/football fields with lights, score clocks and a public announcement (PA) system.
One seasonal air-supported dome (November to May).
Eight diamonds:

Four fastball softball diamonds with a 240' fenced outfield, lights, public announcement system and score clocks.
Three slow pitch softball diamonds.
One baseball diamond with a 370' fenced outfield.

Eight multi-sport locker rooms (capacity for 30 players each with adjustable partitions).
37 public washroom stalls, including two family washrooms.
Officials' locker room.

Field house with food/drink concession.
Parking:

Public parking.
Player drop-off zone.
Food truck parking.
Past projects

​ ​​​