Urban Forestry plan and budget
This service manages public trees and promotes tree stewardship to Calgarians. Trees increase climate resiliency by improving air quality, reducing storm water runoff, and providing shade, cooling and wildlife habitat. Trees increase property values and create attractive, stress-reducing environments.
The City plants public trees to replace those lost from construction and natural decline and grows the urban canopy to benefit future generations. The City also receives public trees from the development industry.
The City waters newly planted trees for healthy establishment, and inspects and prunes trees to increase their lifespans. Urban Forestry reviews development projects to protect trees.
Our customers
Calgarians of all ages, property owners, park users, developers and home builders. 
Indirect customers include tourists, business improvement areas and future generations of Calgarians. 
The urban forest also creates and sustains habitat for wildlife.
Our partners
The service works with the development industry to protect, inspect and receive new trees;
The City and community partners to plant trees and identify planting sites; 
the landscape industry
Educational institutions
External funders to leverage planting and incentive programs for Calgarians.
improves Calgarians' mental and physical well-being and fosters attractive, walkable communities
offers environmental benefits, including improved climate resiliency, air quality, cooling effects, reduced storm water runoff and increased wildlife habitat
increases residential and commercial property values 
offers a stewardship programs to encourage Calgarians to plant and care for trees
Delivering on the Municipal Development Plan's long-term urban canopy target of 16 per cent. 
Tree planting
Public engagement (e.g. community planting programs, tree care education)
Tree maintenance (structural pruning, watering newly planted trees, tree/stump removals, tree protection and tree pest/disease management)
service plan budget
service plan budget

| Service line | Breakdown |
| --- | --- |
| Urban Forestry | |
Expected 2026 performance.
# or trees inspected and/or pruned
2022 was 73.4K
# of trees planted annually
2022 was 7.5K
Calgary urban canopy percentage
2022 was 8.13%
Public tree maintenance cost per citizen
2022 was $9.70
# of 311 tree emergency calls
2022 was 1.5K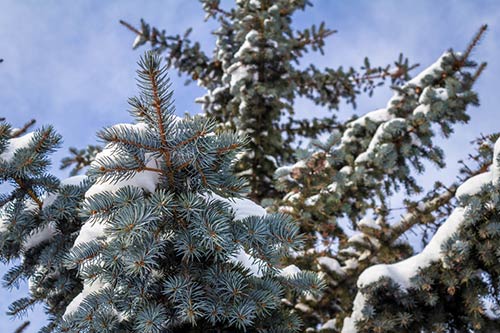 What we've heard
As part of the 2022 One Calgary public engagement, 89 per cent of Calgarians were satisfied with Urban Forestry. There were no significant differences among survey respondents with Urban Forestry when looking at gender, age, income, visible minorities, immigrants and disability status groupings.
Value dimensions ranked by Calgarians in 2022 were: 1) Environmental, 2) Wellness, 3) Connectivity, and 4) Attractiveness. The most frequent themes from Calgarians included the importance of planting more trees, biodiversity and protecting trees.
The mental health (i.e. access to greenery) and environmental contributions of the urban forest were also noted as important to Calgarians.
Participate and view results of City research
What we're watching
Risks include severe weather events (snow, winds, drought, hail, etc.) and tree pests and diseases. A genetically diverse urban forest is needed to mitigate the impacts of drought, insects, diseases and climate change. 
The City is at risk of not meeting the Municipal Development Plan's long-term urban canopy target at our current planting levels. Planting 3,500 trees per year will maintain the current urban canopy level. 
Planting another 4,000 trees per year will get us to the MDP target by 2060. The increasing number of mature trees lost to developments is also a risk without improved policies, planning and planting standards. 
The aging of large canopy trees could result in more canopy loss. A process for succession planning with other city infrastructure is needed. GIS technologies are improving efficiency and effectiveness. 
Urban Forestry is also focusing on tree planting programs, incentives and preservation on private property (77 per cent of the urban canopy is on private land).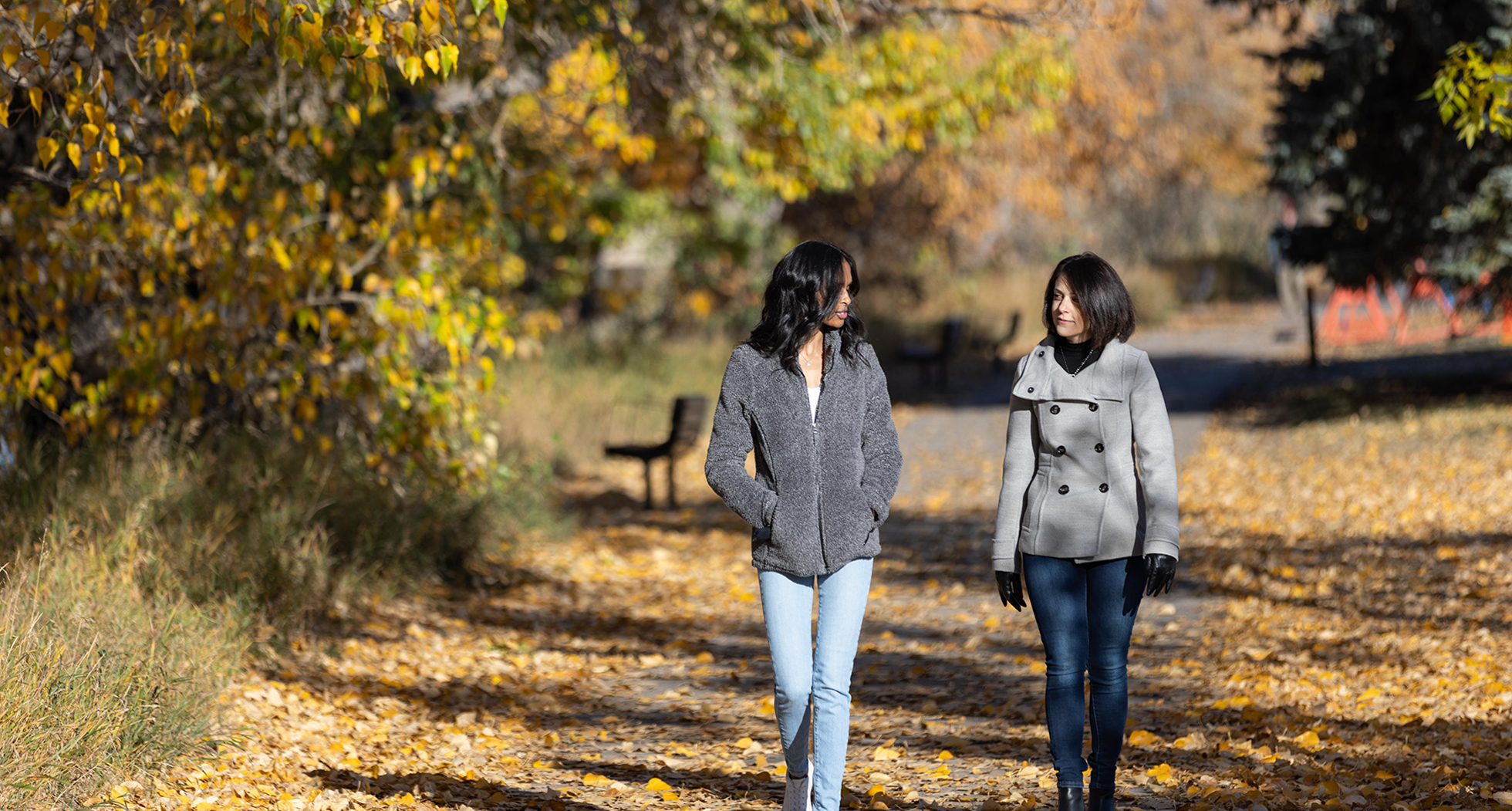 What we plan to do
Urban Forestry will continue to prioritize risk-based tree inspections and pruning to sustain the existing public tree canopy. The City will also plant new trees with available funding, pilot projects and partnerships but more resources are required to reach the long-term urban canopy target.
How we're going to get there
Increase tree resilience to severe weather, invasive pests and diseases and expand tree lifespans by continuing to prioritize risk-based pruning of public trees.
Protect mature trees and sustain the urban forest by continuing to responding to Calgarian (3-1-1) and developer requests for tree health, protection and hazard mitigation.
Enhance public safety and mitigate damages to property by removing dead trees and select stumps.
Continually improve asset management and effectiveness by annually updating Urban Forestry's digital inventory of public trees.
Encourage sustainable tree planting in development and construction activities through tree inspections by aligning with land use bylaws, specifications and best practices.