Kingsland Affordable Housing Development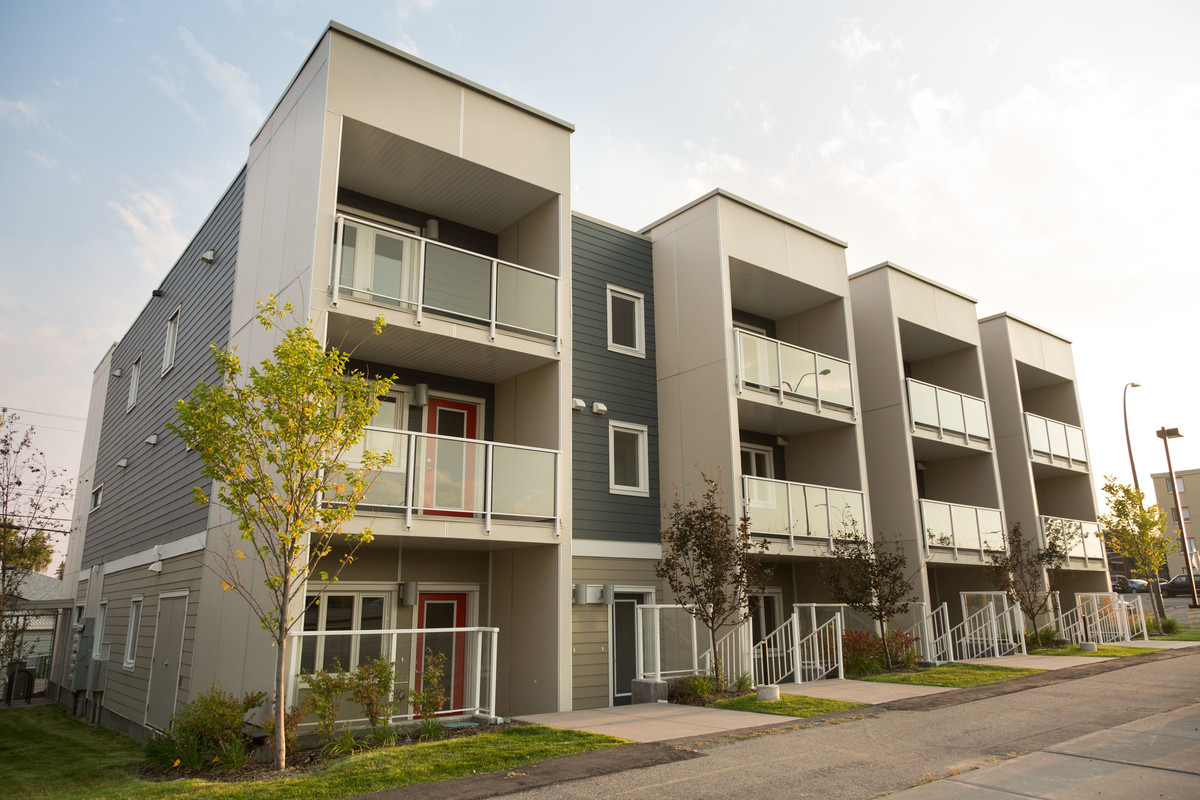 The Kingsland affordable housing development, Clarke Court, is located at 6704 6 Street S.W. and is named in honour of Ann Clarke, a long-serving member of the Kingsland Community Association.
This 32-residence stacked-townhome development features eight studios, eight one-bedroom, eight two-bedroom and eight three-bedroom family homes. Two homes are barrier free, and one is built to accommodate the visually impaired.
Located close to transit, schools, retail and employment services, the Kingsland development accommodates individuals and families living on fixed or lower incomes.
Rents are set according to a mixed income model to maintain the financial sustainability of the building and provide an inclusive approach to housing where tenants of mixed financial means are blended together.
Funding to build these homes was provided by the Provincial Government via a $3.9 million Affordable Housing Program Municipal Block Funding and via $3.3 million in municipal funding through the Municipal Sustainability Initiative.
The building is managed by Calgary Housing Company who operates and manages over 10,000 housing units in Calgary and works with residents and surrounding community to create and maintain a safe, secure, and well-managed property.
The City worked with the community of Kingsland to ensure the building was well designed and integrated into the community. Feedback was gathered and discussed at community meetings that took place in 2011 and 2012.
This development supports Council's strategy to make affordable housing available to Calgarians living on lower incomes.
For more information on affordable housing developments and The City's affordable housing strategy, visit calgary.ca/affordablehousing.