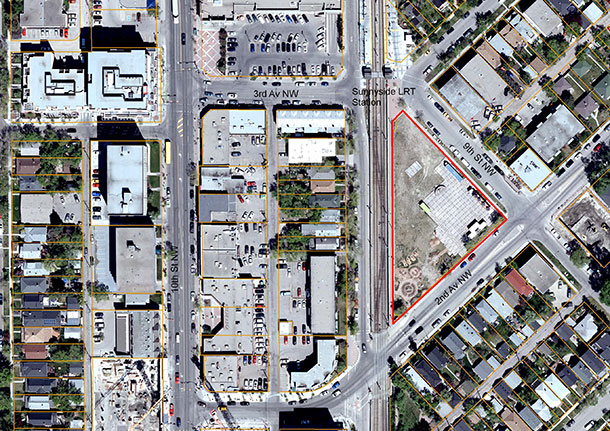 The City of Calgary is redeveloping its Sunnyside Triangle Site with a mixed-use development, which will include affordable and mixed-market housing. From fall 2015 to spring 2016, The City worked with the community to identify what kind of activities the community would like to see happen on the site in addition to affordable and mixed-market housing. The information obtained from the community was included in City Administration's report to Council. Learn about what we heard from the community.
What's happening now?
In May 2016, City Administration obtained approval from Council to market the Sunnyside Triangle Site to the private sector and construction is expected to take place in 2019.
The Planning Context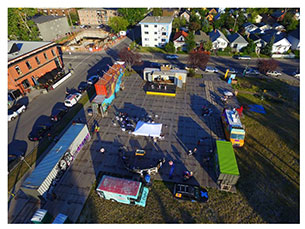 Photo Credit Phillippe Clairo
Plans to develop the Triangle Site will align with key planning initiatives that have come before. The Triangle Site exists along what is known as the "Bow to Bluff" corridor. The Bow to Bluff project is an independent, citizen-led initiative focused on transforming this public corridor along the Northwest LRT line between the Bow River and McHugh Bluff into a great public space. Resulting from an extensive and award-winning engagement process, the Bow to Bluff Urban Design Framework provides an overarching, long-term, citizen-centered vision and functional framework to guide future development throughout the Bow to Bluff corridor.
In addition to Bow to Bluff, the Hillhurst/Sunnyside Area Redevelopment Plan provides policy direction for development of the Triangle Site. Area Redevelopment Plans (A.R.P.s) are planning documents, adopted by By-law, which set out a comprehensive program of land use policies and other planning proposals that help to determine and guide the future of individual communities within the City.