Wood's Homes EXIT Youth Hub - distribution program
Wood's Homes has provided programs and services for homeless and at-risk youth since 1990. It's been a longtime dream to establish a one-stop-shop for vulnerable youth ages 12-24, who are looking for a path to a brighter future. 
That dream came true when Wood's Homes opened its third campus in the community of Inglewood. The new facility is now home to six programs that provide specific wraparound services for homeless and at-risk youth, creating the EXIT Youth Hub. 
Amid the COVID-19 pandemic, the EXIT Youth Hub continues to support the community. Recently, they have established a new distribution program, increasing their food and basic needs support offered though their mobile outreach van.
They are now distributing necessities three days a week to frequently visited areas, whilst still complying with physical distancing regulations. Necessities include food hampers, bagged lunches, hygiene essentials and socks. Clients receiving these items are also given collateral on Wood's Homes' available resources and contact information.
Since the program's inception, 102 food hampers, 63 hygiene kits (toothbrush, toothpaste, floss, band aids and deodorant), and 63 pairs of socks have been distributed. In addition, the program has developed a curbside food box and food hamper delivery to clients requesting food who are currently housed. Clients can contact the program to request a curbside food box to be delivered on the designated delivery days. The program has delivered 22 of these food boxes to clients using this service.
Other agencies are also supporting Wood's Homes distribution program:
The Calgary Food Bank has increased its weekly allotment of food and food hampers for the EXIT Youth Hub in support of its mobile program.
Leftovers, a frequent non-profit supporter since 2018, has been a large contributor to sustaining an adequate supply of food. Leftovers is an Alberta non-for-profit organization, which supports in getting food from grocery stores, local farmers, restaurants, and other large business to be used by agencies in need.
ICAN for Kids has been another frequent supporter, providing the EXIT Youth Hub with boxes of fresh fruit and easy-to-make bags of food hampers. Due to the COVID-19 pandemic, ICAN for Kids in collaboration with Walmart and Co-op, the EXIT Youth Hub began receiving 15 $50 gift cards bi-weekly to provide to families in need. These gift cards are distributed to families of students in need. The program supported 75 families with these gift cards.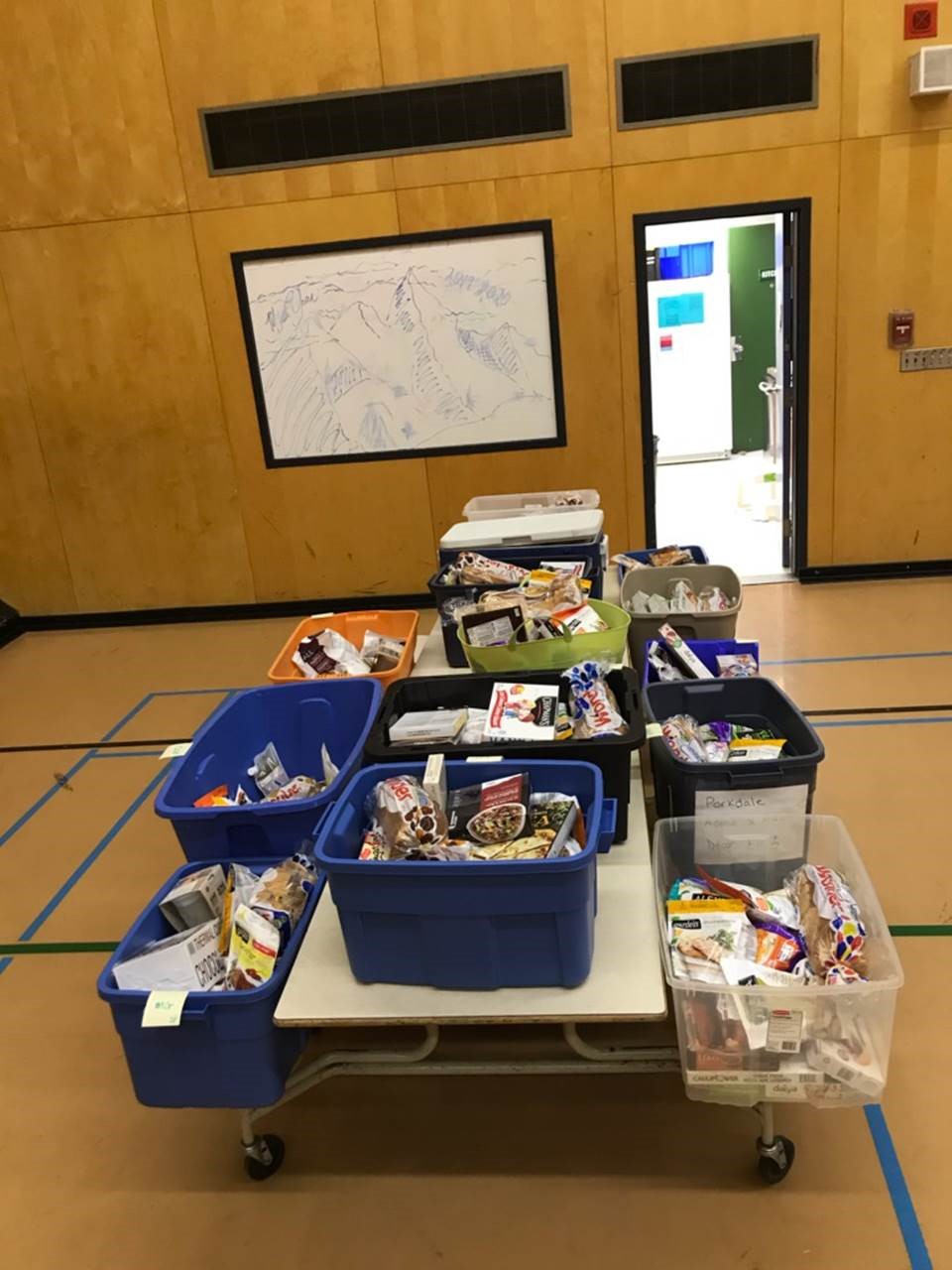 Categories: Shelter