COVID-19 - Mobile vaccination locations
The City of Calgary has partnered with the Industry for Vaccinations and the Alberta Government to bring mobile COVID vaccinations to communities in Calgary. These 5 mobile vaccination stations will be throughout Calgary helping remove barriers to vaccination by providing equitable and convenient access to vaccines. 
Please see the schedule below for a day, time and location that works best for you.
If you have a barrier to vaccination, please call 311 and they can find resources to help you.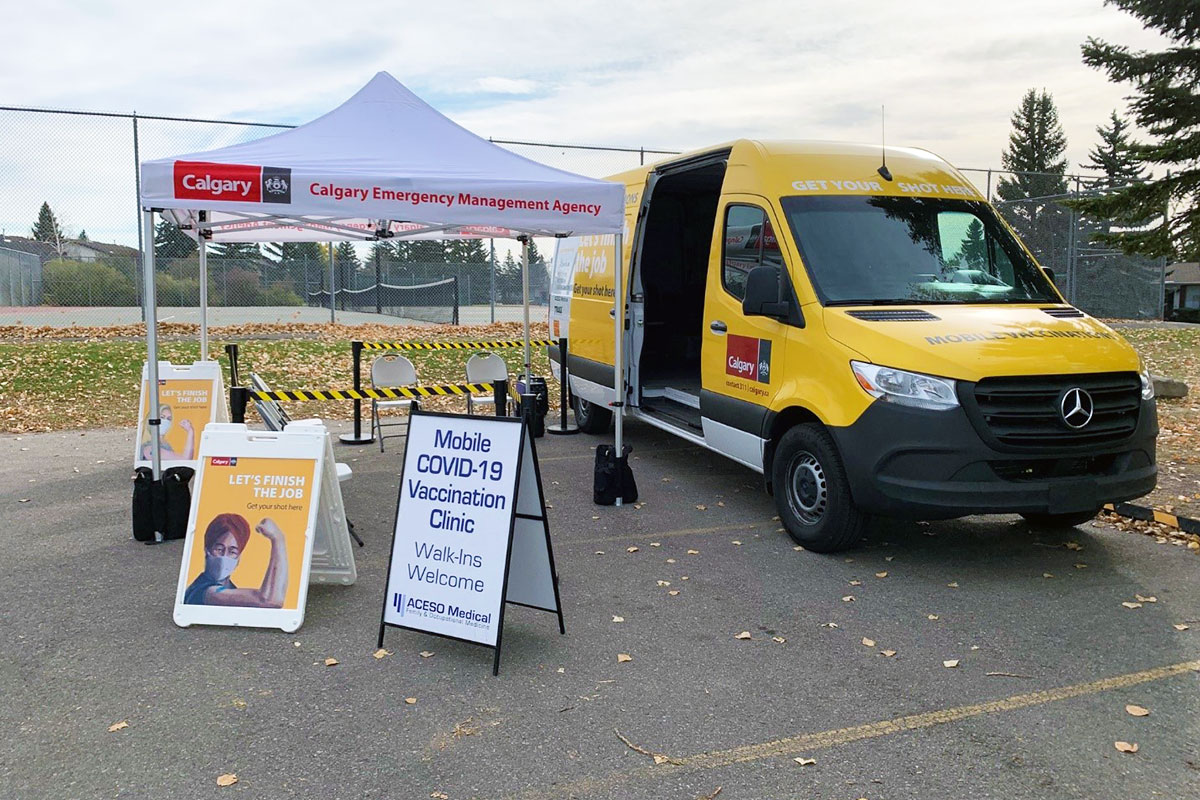 ---
Do I need an appointment to get vaccinated?
You do not need to book an appointment. You can drop-in during our hours of operation to get vaccinated. 
What do I need to bring?
You must bring one piece of identification that proves your age. This could include your Alberta Health Care card, a Driver's License, Social Insurance Number, Birth Certificate, or Passport.

---
Mobile vaccination locations
These locations will be updated frequently so please check back as we confirm new stations. Due to the mobile nature of this program the schedule is subject to change
Don't see a mobile vaccination station in your community? Contact 311 to request one. 
Click the next button (above) for more location listings.
Question and answer
Yes, a data entry person will input your data and provide you with a piece of paper showing your vaccination type, date and if it was your first or second dose.
You can also download and print your vaccination information from https://www.albertavaccinerecord.ca/#/
The mobile station will have both Pfizer and Moderna on site.
Please wear clothing that will easily allow access to your upper arm for receiving the immunization.
Wearing a mask is mandatory.
You will be asked to wait 10 to 15 minutes after you receive your shot.
The City of Calgary has partnered with Industry for Vaccination and the Alberta Government to help deliver this service in Calgary. Industry for Vaccination is a coalition of industry partners which includes TRAXX, ACESO Medical, and 19 to Zero.