All City of Calgary parks | Downtown parks | Contact Parks
Shaw Millennium Park (SMP) is Canada's largest free outdoor skatepark and is located in easily accessible downtown Calgary.
Location: 1220 9 Ave. S.W.
Area: 7 hectares, 75,000 sq. ft. of skateable surface
Skate park hours: open 24 hours
Surrounding park hours: 5 a.m. - 11 p.m.
Park features
Stage and amphitheatre
Landmark building
Waterfall
Clock tower
Laser lights
Basketball courts
Beach volleyball court
Washroom (open year-round, 9 a.m. to 9 p.m.)
About the park
Shaw Millennium Park was established in 2000 and is the largest skate park in North America for skateboards and in-line skating with 75,000 square feet of skateable surfaces. It was designated as a family activity park and special venue and has over 35,000 visitors a year.​​​​​​​​​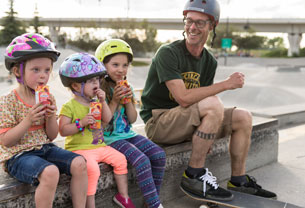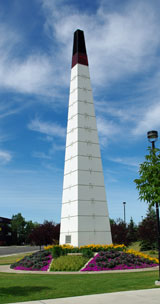 ​​​​​​​