The Pro Shop at Southland Leisure Centre
Our Pro Shop is in the lobby of Southland Leisure Centre. We sell swimsuits for all ages and rent equiment for a number of sports.
Equipment rentals
All items, except tubes, require ID to be left as collateral when renting equipment. Racquetball, squash balls, and badminton birdies will be included in the rental but must be returned with raquets.
Tube rentals - $6
Badminton racquet and birdie- $5
Raquetball/squash raquet and ball - $7
Court goggles - $7
Skate rental - $7
Helmet rentals - $6
Basketball rental - $4
Pickleball racquet and ball - $5
Ice cleats - $4
​​
Items for sale
Swim wear for ages 3 months up to adult
Swim diapers and Gerber plastic pants
Swim accessories such as goggles, caps, and waterwings
Hockey tape, laces, etc.
​​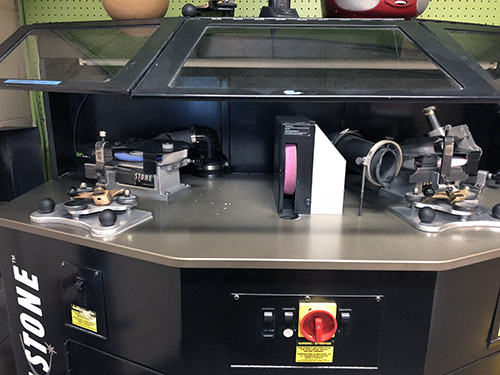 Skate sharpening
​We have skate sharpening available at the Pro Shop. We use a Blackstone Stealth skate sharpening machine. The Flat Bottom V is an evolution of the traditional method of sharpening skates. Ask us about the different edges we can put on your skates