Street Art Program for Youth
This program gives hands-on experience to young Calgarians interested in street art. Calgarians who participate in this program design, develop and install large-scale street art murals in our city that they can be proud to call their own.
Up to fourteen kids aged 12 to 17 take a 5-day workshop series on the history,
cul​ture, tools and techniques of urban muralism and street art. Their experience and development through the workshop is guided by a professional lead artist.
The Street Art Program for Youth brings value to all of Calgary by:
creating a strong sense of community in young Calgarian artists and,
inspiring them through the practice of street art, led by professional artists & mentors.
For information about this program, please contact publicart@calgary.ca .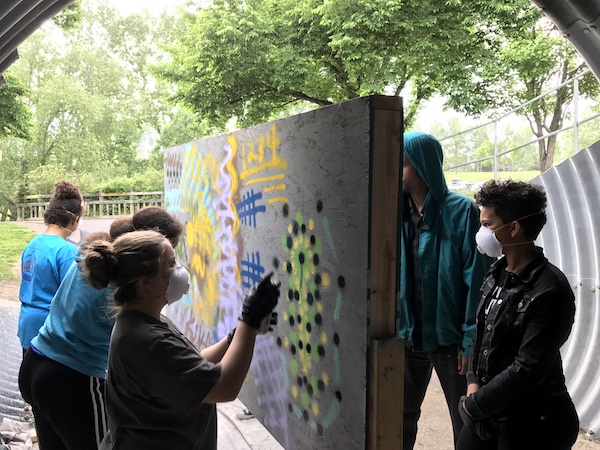 Workshop session at Confederation Park, June 2017. Photo: Tomas Jonsson​​
​​
DAGUMISISTIY WUSA TROK'A YASDAR -
Translation: Everybody perserve walking together into the future
Everybody persevere walking together into the future As part of the 2019 City of Calgary's Street Art Program for Youth, Guest artist AJA Louden and local artist Aj Starlight offered a graffiti & street art master class to participants of the Tsuut'ina Nation Isgaakuwa Gumistiy Youth Program.
The youth program learned all elements of contemporary street art, from drawing, construction and realizing their own mural.
Artists AJA Louden and AJ Starlight produced a final mural, to be installed on Bullhead Hall.
The mural draws inspiration from stories from Elders and the youth, Honouring the rich culture and territory of Tsuu Tina First Nation.​​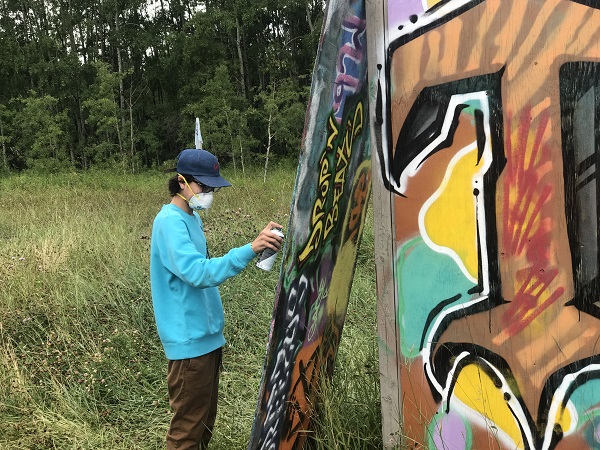 ​​​​​​​​​​​

2018 Program
Our Window
Our Window was created by AJA Louden and the participants of the City of Calgary's Street Art Program for Youth in 2018. Our Window combines patterns designed by youth, community members, and lead artist AJA Louden. This concept was inspired by the seeds that are planted when we exchange ideas and inspiration openly. Often our communities grow stronger thanks to unexpected connections. This mural can be activated through Augmented Reality by downloading an app accessible by QR code on the mural.
The app was created by AZMA Digital, and features digital animations by Jarett Sitter and Stop-Motion animations by The Bum Family.
How to see our window come to life in augumented reality:
Download the Augle App from the App Store or Google Play.
Find "Our Window" project in the app, then  follow the instructions to activate the mural & view the animations.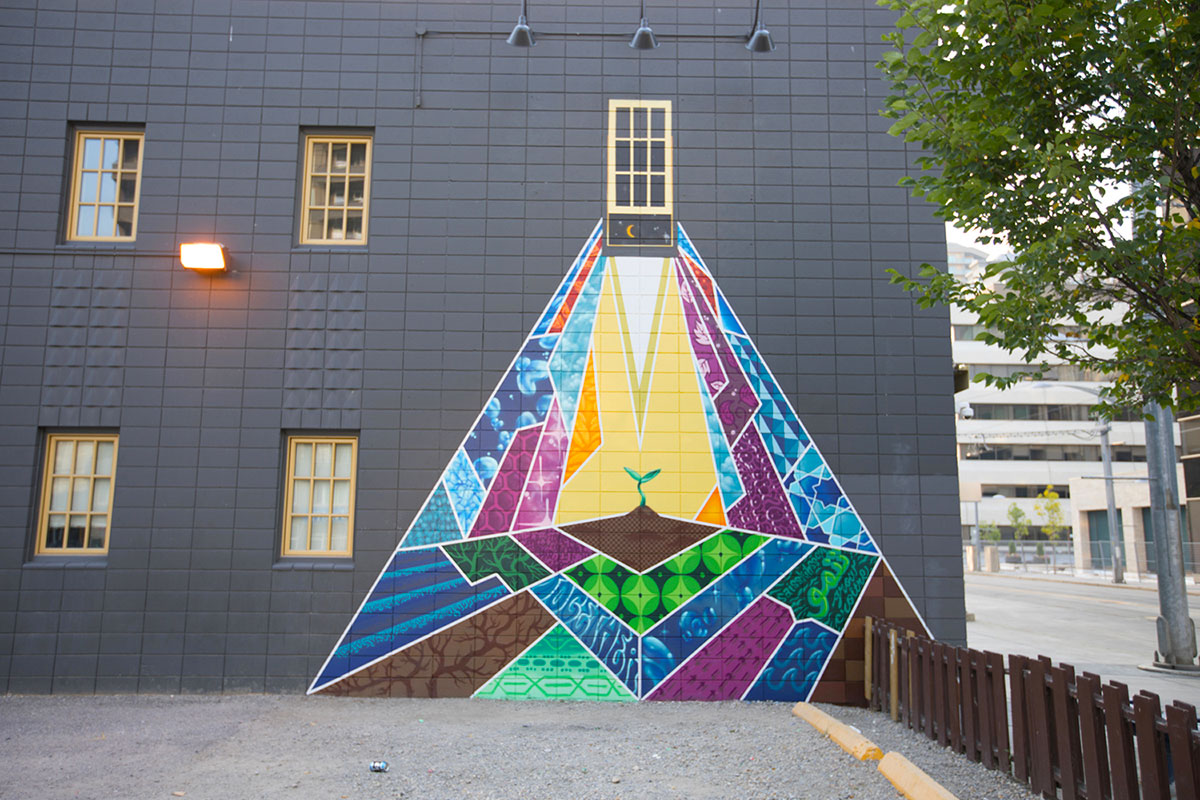 ​
Our Window, 1009 7 Avenue SW, East Wall, Downtown Calgary Mosque
​​​​​​​​​​​​​​​​​​​​​​​​​​​
​​
2017 Program
In 2017, 
two murals​
 were created by a program lead AJA Louden and Street Art for Youth students within the pathway tunnels located at Confederation Park, at 10
th
 and 14
th
 Street.
Collide is a collection of visual responses to a poem of the same name by Metis poet, Cobra Collins.
Views brings the natural world of Confederation Park into the tunnel to celebrate and preserve the beauty of the land we share. 
2016 Program
Alberta artist AJA Louden was the program lead for the 2016 program. AJA is the owner of "Louden Laboratories" and runs the "Aerosol Academy" program around the province.
61 Avenue S.W.
Artist, Dan Bergeron led participants in the first site mural in 2016, located along the 61 Avenue S.W. corridor between Chinook Centre and Chinook CTrain station.
Thomson Family Park
Artist Sergey Ryutin led youth for the second project in 2016, a mural located in Thomson Family Park​. ​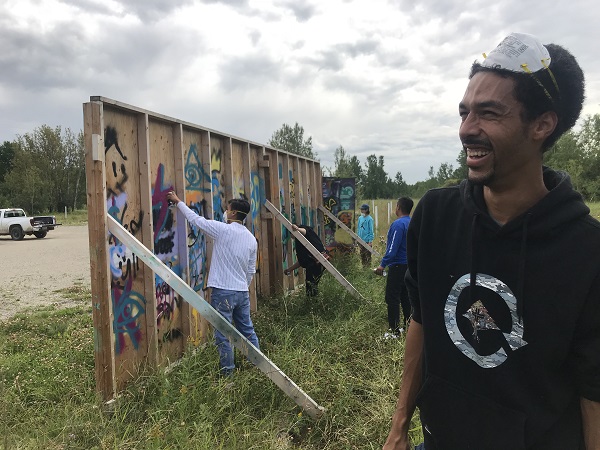 ​​​
​​​
​​​​
​​​​​​​​​​​​​​