Before booking a playfield
Step 1

Before booking a playfield

Step 2

Fees
---
Playfields (or "D & E Playfields") are unstaffed fields with no amenities that are located in a community. There are approximately 1,800 playfields available to rent across the City. If you are looking for a staffed field with amenities, visit athletic park bookings for more information.
Playfields are broken down into two classes of fields:
D-class fields/diamonds are maintained by the City of Calgary Parks. They are normally located near Community Associations or open spaces that are not on school property.
E-class fields/diamonds are located at school sites and are maintained through the school boards.
Fees are based on the class of field. Please see playfield rental rates for further information on how to determine if the field is D or E Class.
Things to know about booking and using playfields
More than five bookings requires a playfield application form (available on the book a playfield page).
Inland and Deerfoot Athletic Parks are D Class fields and are booked through the D & E booking process.
Please review the playfield regulations before booking.
For information on cancelling a booking please see the Cancellation Policy.
Absolutely no alcohol is permitted on City of Calgary playfields.
Your permit must be onsite during any and all of your bookings to avoid any confusion. Your permit is proof of your rental to anyone who may need to see it.
It is impossible to double book a field or diamond. If approached by another user group or the party refuses to vacate, please contact 311 and request a bylaw officer to be dispatched.
Report any complaints or maintenance issues by calling 311.
Booking playfields for tournaments, weekdays (9 a.m. - 6 p.m. Mon-Fri) and day camps
Tournament, day camp and weekday booking requests must be made by submitting a playfield tournament application form (available on the book a playfield page). It can take up to a maximum of three business days to process after public day has occurred, and is then sent to The City of Calgary Parks offices for approval. Upon approval you will be sent a permit. 
Tournament or day camp applicants will be contacted for payment of a $26.25 non-refundable tournament or day camp administration fee. Your application will be sent to the appropriate Parks area office(s) for review when this fee is paid.
An initial payment of 25% of the total rental cost is due 7 days after approval of your event. This initial payment is non-refundable. The remaining balance is due 30 days prior to the first booking date on the permit. The application will be reviewed by Parks, which will provide specific permissions for use of BBQ's, tents, extra maintenance provided by the city, etc. This process can take up to four weeks.
Anyone organizing a tournament with alcohol or tents exceeding a combined area of 600 sq feet must contact Event Services for information and booking at (403) 476-4323 or eventservices@calgary.ca no less than 90 days prior to your planned event. Visit planning a festival or event for more information.
*Special Events (non-sporting events): Any event that is not a regular sporting event and is not serving alcohol (such as community days, carnivals) must refer to booking a park, pathway or greenspace.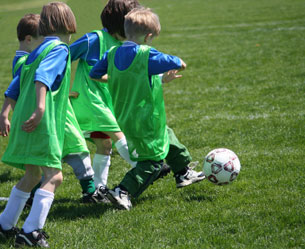 Please note:
Tournaments do not qualify for automatic renewals.
Applications are accepted all year round. Although the regular season runs April 15 to October 15, applications are still required for groups planning events or need to book times outside of normal permitted hours and dates, including weekdays (Mon- Fri) between 9am – 6 pm.
Tournament/day camp applications must be received a minimum of 4 weeks prior to your planned event to allow for processing and approval.
Tournaments must be booked as a tournament and are separate to your regular or renewal booking.
Port-o-potty rentals are highly recommended. Please call 311 to approve Port-o-potty placement.
For maintenance requests on D&E Playfields, please call 311.
D & E Playfields booking hours
Rectangular field bookings are a minimum of one hour time slots, starting and ending on the hour:
Monday - Friday: 6 p.m. - 9 p.m.
Saturday - Sunday: 9 a.m. - 9 p.m.
Diamond bookings are 3 hour time slots, starting at:
Monday - Friday: 6 p.m.
Saturday - Sunday:
9 a.m., 12 p.m., 3 p.m. or 6 p.m.
Timelines for booking periods and applications - 2020
Prior to public day: Responses for tournament, day camp and renewal applications will vary and are not guaranteed as this is a high volume period.
After public day: Responses for most playfield applications can take up to a maximum of three business days to process. Tournament or day camp requests can take an additional four weeks to receive approval from the appropriate area office.
November 2019/December 2019 - Process rollovers for all renewal groups.
December 1, 2019 - Tournament applications due for 2020 tournaments (Dates/Times for 2020 can be given priority if applications are submitted by December 1 deadline).
February 10, 2020 - Renewal permits emailed the week of February 10.
March 9, 2020 - Deadline for changes to renewal permits without fees.
TBD - Playfield Public Day. Bookings not being accepted due facility closure.
April 15, 2020 - Playfields open for the season.
October 15, 2020 - Playfields close for the season.
December 1, 2020 - Tournament applications due for 2021 tournaments (Dates/Times for 2021 can be given priority).
​​​​​​​​