Preliminary proposal projects
We have worked with our community stakeholders to develop a plan of action to achieve our outcomes and fulfill the ambitious vision for the Smart Cities Challenge to strengthen the social and economic fabric of our community.
Outcome: Calgarians are connected
---
Bridge the digital divide by increasing affordable digital connection to provide citizens with more access to services and resources.
Projects
Connectivity gap analysis: Focus on low-income Calgarians to establish baseline for tools and digital literacy.
Evaluate existing technology-in-hand programs: Residents need to have the right device so they can to access services easily online. We will evaluate existing technology-in-hand programs for affordability and assess if a cohesive, affordable technology-in hand-program is required.
Make way for 5G: Design and implement a public-private model for 5G enablement.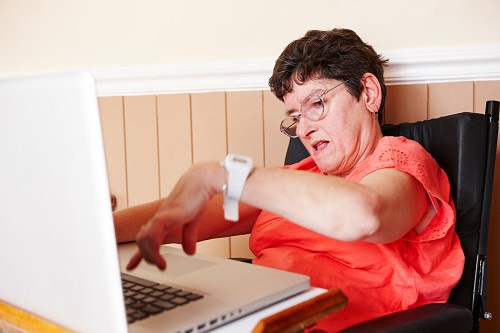 Measures
We will measure this outcome in the following ways:
Defined current state of digital divide for low-income Calgarians
Increased number of Calgarians that have means to access to internet
A public-private, 5G-enabled zone model is designed and market-ready
Successful implementation of 5G-enabled zone that supports access for vulnerable Calgarians along with supporting research and Industrial IoT
Outcome: Calgarians have access
---
Deliver a personalized, easy-to-use interface for our community to gain access to services, resources and information and get the support they need, starting with vulnerable populations.
Projects
Analyze the access-to-service gap: Perform analysis for low-income Calgarians to establish a baseline.
Single-entryway access: Develop a personalized, single-entryway to find and access services and supports, starting with vulnerable populations first.
Secure citizen identification: Explore using blockchain to build secure, opt-in citizen biometric-enabled unique identifier to assist most vulnerable citizens.
Measures
We will measure this outcome in the following ways:
Defined current state of access to services for low-income Calgarians
Develop an entryway and:

monitor uptake and adoption rate of system for citizens and service providers
satisfaction rating of users through survey results
increase in Calgarian's awareness of services
increased efficiencies for service providers
number of services offered through the portal

Use a blockchain platform to develop a secure identification system
Outcome: Economic diversification and jobs for Calgarians
---
Use data to match Calgarian's current skill sets with emerging technologies and new industries where they can utilize these skills or identify educational/training programs to re-train and adapt to emerging industries.
Projects
Needs analysis: Perform needs analysis of entrepreneurs/industry to test and try products.
Living lab strategy: Implement a living lab strategy and governance model. Consider public spaces, transportation corridors and land for potential living lab zones.
Skills transfer / matching tool: Deploy a skills transfer/matching tool that facilitates shift to technology jobs.
Digital networking tool: Deploy digital networking tool that matches challenges to research (academia) to solutions (entrepreneurs, industry) to funding (large enterprise and capital).
Measures
We will measure this outcome in the following ways:
Defined current state of industry needs for living labs
Adoption rate of living lab participation
Increase the number of new businesses or products to market
Number of open technology job postings
Number of successful technology companies
Non-oil/gas industries grow from 68% to 72%
​​