What we're focused on
Canada's first digital municipal currency builds resilience
Calgary Dollars was created in 1996 and has been supported by The City of Calgary, Family Community Support Services since 2003 to advance the interests of the small business community and vulnerable populations. December 7, 2018 saw the launch of the digital version of Calgary Dollars to circulate along with the printed currency. The Calgary Housing Company is now accepting Calgary Dollars as part of rent in a pilot with four other affordable housing agencies, while The City accepts Calgary Dollars for transit tickets and 50 per cent of business licence fees.
Demand-based parking rates
Pricing for Calgary's on-street parking is based on  demand, and paid parking is divided into 27 pricing areas. Demand-based pricing helps ensure on-street parking is managed in a more transparent and equitable manner.  The cost of parking is periodically adjusted to match demand, encouraging drivers to park in underutilized spots. Rates are adjusted by a maximum of $0.25 per year. In areas where occupancy is below 50 per cent, prices decrease by $0.25,  and in areas where occupancy is above 80 per cent, prices increase by $0.25.
Measuring success
​​​We will measure success in a variety of ways, including:
​Measuring the number and variety of available transportation modes travelling to and from downtown (e.g. public transit, cycling, walking, driving)
The ease of connectivity within downtown.
We will also track the volume of taxi and rideshare use.​​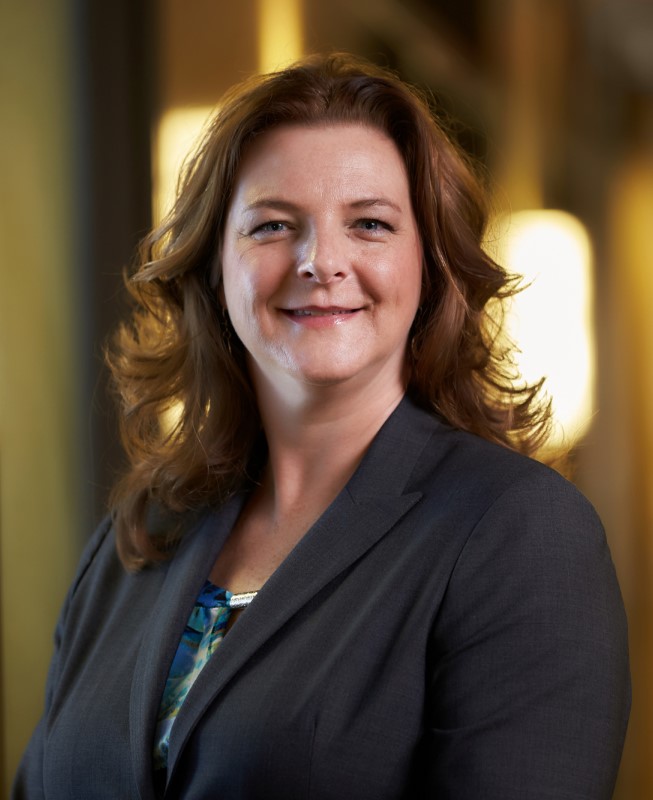 Christine ("Chris") Arthurs, RPP MCIP
"Connect" Focus Area Lead
​Christine ("Chris") brings 24 years of experience across many business units and departments at The City of Calgary. As the Director of Resilience & Infrastructure Calgary, and the City's Deputy Chief Resilience Officer, Chris and team have established a long-term investment and value strategy for a resilient community. The Resilient Calgary strategy is the result of the made-in-Calgary"3L" approach – an intentional effort to place a lens on the most pressing resilience risks and issues, to lift awareness of the good work already underway and to identify areas to fortify, and to leverage the collective effort of many to reach shared resilience goals. This approach positions The City and its community to make decisions and investments that are risk-aware, inclusive and integrated, while producing economic, social, and physical benefits for all.
Resilience – the ability to withstand stresses and shock, and move forward with a future focus - is a value system for Chris that guides her personal and professional paths. Her career experiences include leadership and collaboration in infrastructure investment, land use and community planning, departmental business plans and budgets, development and delivery of emergency management and public safety systems, and a variety of preparedness, response and recovery efforts including oversight of response and recovery from flood, fire, infectious disease and economic contraction.​
​
 ​​​​​​​​​​​​​​​​​​​​​​​​​​​​​​​​​​​