What we're focused on
Benefits of Festivals and Events
Improving the capacity of the downtown to host flagship cultural events aligns with Council's vision to elevate Calgary as a destination for tourism and event promoters. The economic benefits generated by major arts and cultural events in the downtown amount to annually more than $13.5 million in visitor and operational spending, 63,000 citizen volunteer hours, and $3.9 million in charitable donations which are used for medical research, education and international growth and sustainability efforts. Attracting more than three million people to Calgary's downtown annually, these events deliver a significant infusion of economic activity and cultural vibrancy to the downtown.​
Walkability in the core
The City's Pedestrian Strategy includes several key strategic initiatives for improving walkability downtown, including conducting a downtown public realm audit to identify bookable public spaces and alternative spaces for temporary and seasonal activities. Calgary is ranked the tenth most walkable city in Canada with an overall score of 48, while Calgary's downtown neighbourhoods have an average score of 91. Vancouver has an overall walkability score of 78 and a downtown score of 96, making it Canada's most walkable large city. The Centre City Plan, currently under revision, will also provide updated direction and policy for optimizing the Plus 15 network.
Measuring success​
We will measure success in a variety of ways, including:
​Monitoring population numbers and diversity
Tracking hotel and restaurant patronage
Counting attendance and the number of activities that are hosted downtown.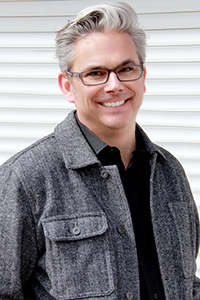 James McLaughlin
"Live" Focus Area Lead
​James McLaughlin is responsible for managing the ongoing evolution of publicly accessible recreation, arts and culture services in Calgary. As Acting Director, James is involved in all aspects of service development for Calgary Recreation including policy development, planning, ongoing operations and new amenity developments. Through his leadership, James is focused on the creation of vibrant communities where citizens can be active and creative by strategically leading and investing in Calgary's recreation sector. This includes amplifying the vibrancy of Calgary's downtown communities through ongoing opportunities for citizens to be active and creative in the heart of Calgary.
As the lead of the "Live" pillar, James believes Calgary's downtown should be present in all Calgarian's minds when considering arts, recreation, culture and play opportunities. He envisions downtown as a culture maker for Calgarians. An inclusive place to live and a place where people from across the city, of all different backgrounds, come together. Above all, a city's downtown should reflect and project the character of the city through the participation of all Calgarians.​
​​​​​​​​​​​​​