What we're focused on
Businesses helping to diversify the downtown
Some exciting and enterprising industries have recently announced their move to the downtown core. From work skills training to workspace sharing to video games, three established companies are looking to making their mark in Calgary and downtown their new home. NPower Canada has opened its first location outside of Toronto offering youth with free job training and job placement services in the digital field. WeWork will be expanding into Calgary with two locations in the Edison and Stephen Avenue Place in the fall having recognized that Calgary is an 'epicenter of innovation.' And Thin Air Labs is joining forces with award-winning developer, New World Interactive, to create a hub for gaming that supports creators with new game development ventures.
These companies will create employment opportunities, prepare Calgarians for a digital workplace and support a diversifying economy. In total, they will occupy 145,000 square feet of downtown office space creating work innovation opportunities.
Measuring success
We will measure success in a variety of ways, including:
​Number of businesses in Calgary
Office vacancy rates
Industry types​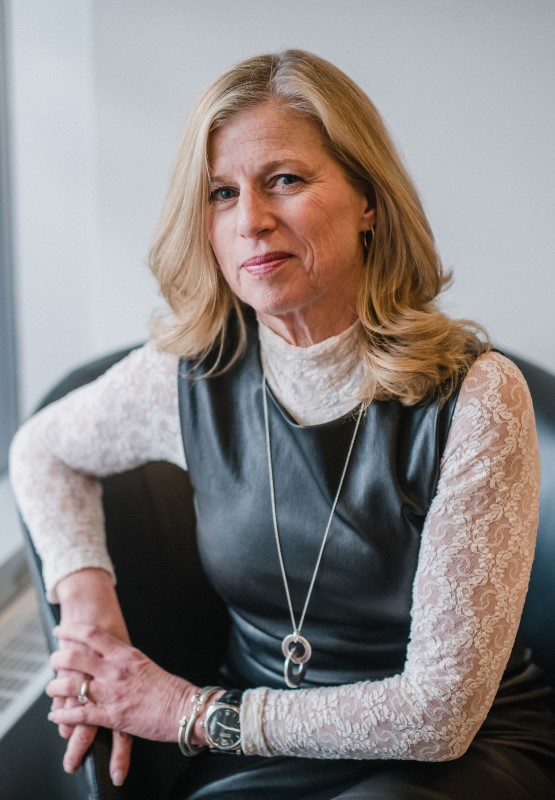 Mary Moran
"Work" Focus Area Lead
​Mary became President and CEO of Calgary Economic Development in 2015. Under her leadership there has been greater focus on Calgary's competitiveness in the new economy; including the areas of talent development, innovation, placemaking, and the business environment.
Mary initially joined Calgary Economic Development as Vice President of Marketing, Communications and Research in 2010. She brought extensive leadership experience in the development of strategy, marketing, stakeholder relations and fund development with leading companies, including TELUS Delta Hotels, Canadian Airlines and Wardair.
At Calgary Economic Development, Mary led teams that created the Calgary Be Part of the Energy promotional brand adopted by all civic agencies, the award-winning 2013 flood recovery campaign YYC is OPEN, and oversaw development of two iterations of the city's economic strategy, Calgary Building on our Energy and Calgary in the New Economy. Mary is the CEO of the Opportunity Calgary Investment Fund, a board director of the Calgary Film Centre, and was CEO of Calgary 2026 Bid corporation developing and promoting a bid to host the Winter Olympic and Paralympic Games.
Mary earned an MBA from Royal Roads University. She is active in the Calgary community and serves as a director for the Calgary Petroleum Club, O'Brien Institute for Public Health and is the Chair of Sport Calgary. She is a past Chair of Ronald McDonald House Southern Alberta.​
​
 ​​​​​​​​​​​​​​​​​​​​​​​​​​​​​​​