Missing Middle: Land Use Bylaw changes
Project update
We're making progress to present our land use bylaw recommendations to the Infrastructure and Planning Committee on September 9. See our August update for the latest developments: project update.
If you are struggling to find a home that meets your needs, there are new developments called missing middle housing that offers more choice to the market. It combines homes and configures them on one building site. In Calgary, missing middle housing tends to look like:

Together, the building size, look and feel is comparable to other homes in the neighbourhood but offers new choices for people at every stage of life and income level. For example, a building may look like a single-detached house but contains separate units. 

City Council motion for Land Use Bylaw changes
Missing middle housing is testing the current limits of existing zoning laws in the Land Use Bylaw resulting in an increased number of Direct Control applications. This has accelerated the need for standardized rules and we're working on changes to the bylaw that will clarify the process for all stakeholders and provide straightforward rules to guide these new approaches to housing.
City Council approved a Motion Arising (item 8.1.4) on April 12, 2022 to address changes to the Land Use Bylaw for missing middle housing. A recommendations report to the Infrastructure and Planning Committee will be presented on September 9, 2022.
Engagement
Engagement is an important part of the planning process and because of the technical nature of this work, our engagement has focused on ensuring the right rules are crafted to make development in this district a success. Consultation focuses on testing the technical changes that The City is considering with local builders and designers.
We understand this news is disappointing, but our project will include engagement in spring 2023. We are creating conversations about housing choice to understand Calgarians experiences with housing. These vital conversations will help us, and our housing provider partners identify future housing requirements.
Preparing our recommendation
The City has a dedicated team focused on building our recommendation report. Their work includes:  
reviewing Direct Control applications to understand the regulatory barriers for this form of housing
evaluating what contributes to design quality for developments at this scale
testing ideas through workshops with local builders and designers
What changes are we considering?
Our bylaw recommendations aim to expand housing options for Calgarians. To do so, we're considering changes to the following: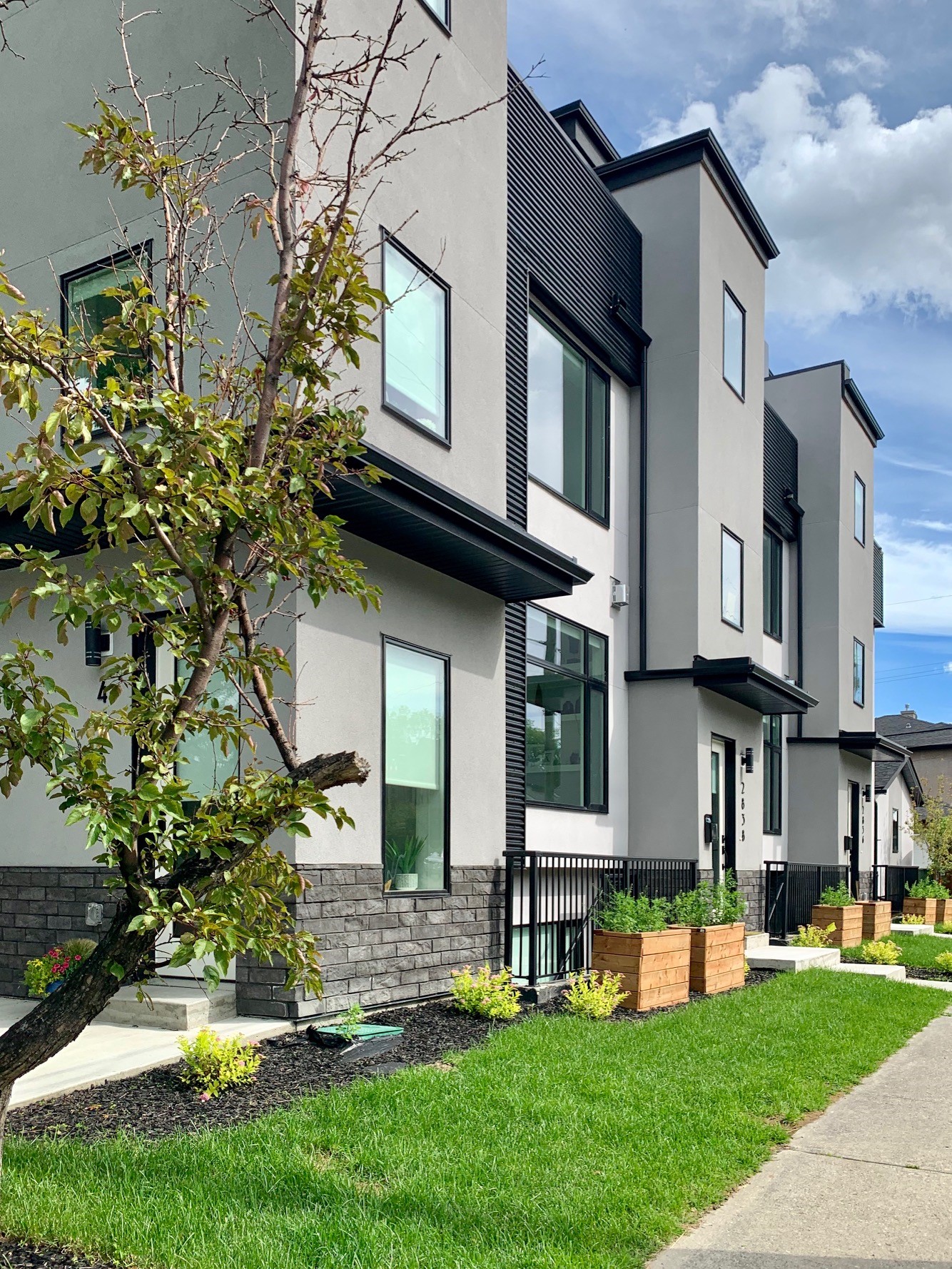 Use definitions

The proposed new district will list Dwelling Units as the main residential use, with clear planning rules defined, and allow the stacking of units. This approach adds variety in how many homes are in one building.


Parking and mobility

Parking allowances have a big impact on how a site is developed. We are considering what flexible parking options could be used to help diversify housing options.

More Calgarians are also using other modes of transportation like transit, biking, or car-sharing services to get around the city. The new approach to parking requirements helps incentivize use of more low-carbon mobility choices.


Building Form

Current housing district rules and definitions limit the more modern and efficient configurations of housing on a site. The new approach increases flexibility in site design, and combines clear setback areas, reduced site coverage, and minimum courtyard dimensions. The outcome is better quality designs that fit within the unique context of the neighbourhood and the building site. 


 Amenity Space and Site Design

The new district proposes a more flexible approach to amenity space and site design, allowing a mix of common and private amenity spaces. With fewer requirements for specific dimensions to be met, outdoor areas can be more usable and functional.