Facility features - Beltline
​Our facility is located just south of downtown Calgary. It offers a wide variety of activities and services.
Beltline Aquatic & Fitness Centre Facility Rentals
Beltline Aquatic & Fitness Centre offers a variety of spaces to rent, suitable for a group of students on a field trip, a company looking to book a team building event, or just a group of friends wanting to organize a game of floor hockey.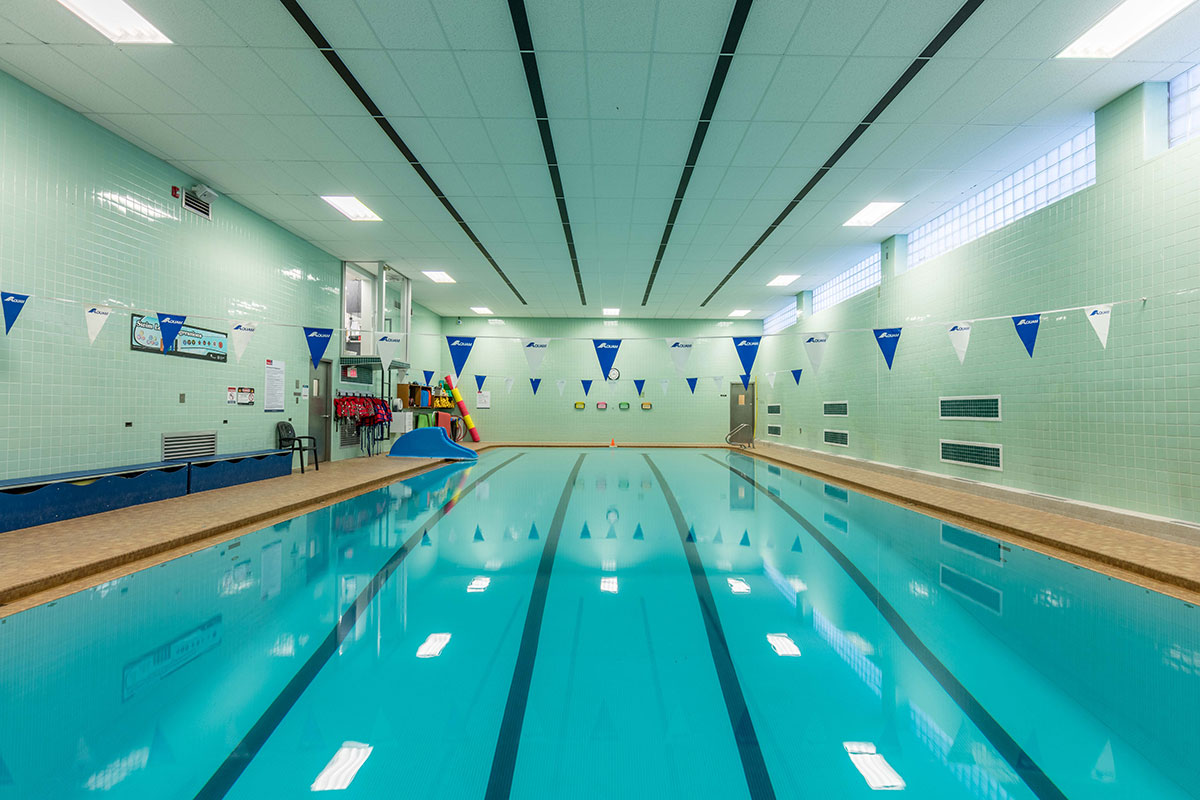 Lane Pool
​Indoor, four lane, 18.25 metres
shallow and deep ends
on-deck shower
Training equipment, mats, rings and other toys are available.
Capacity: 40 people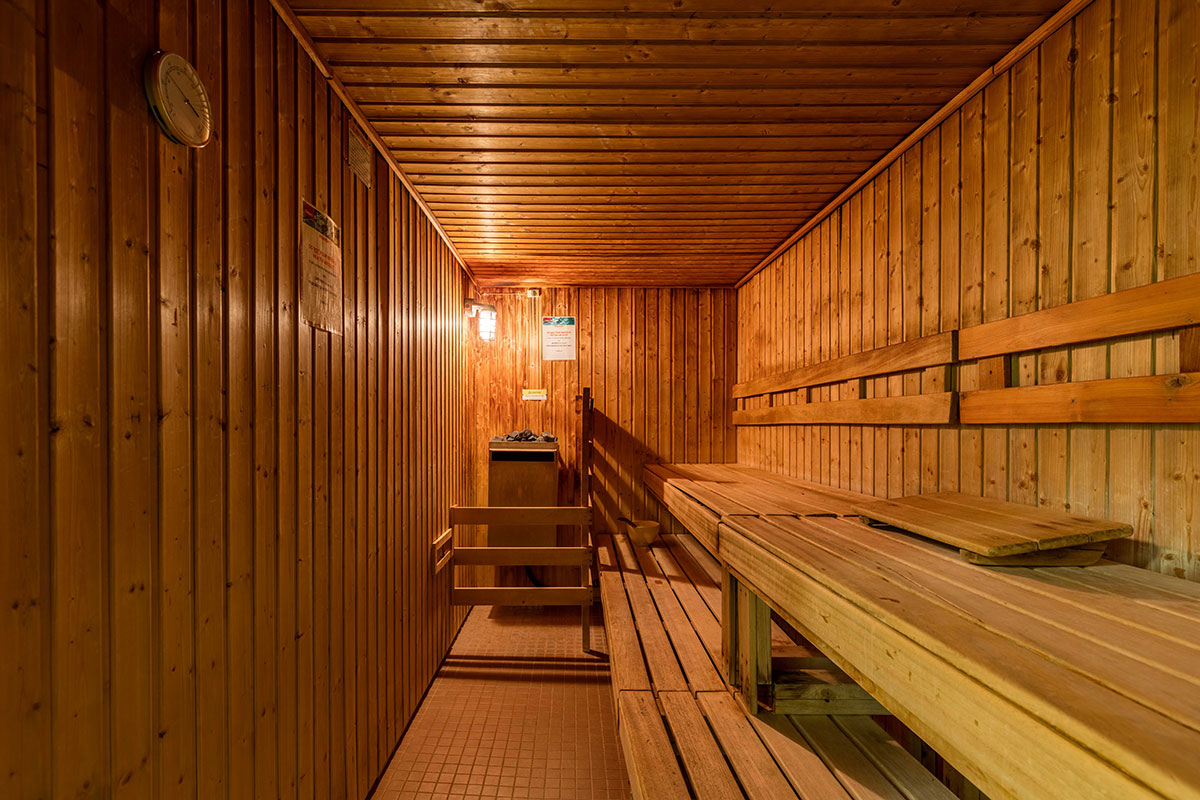 Dry Sauna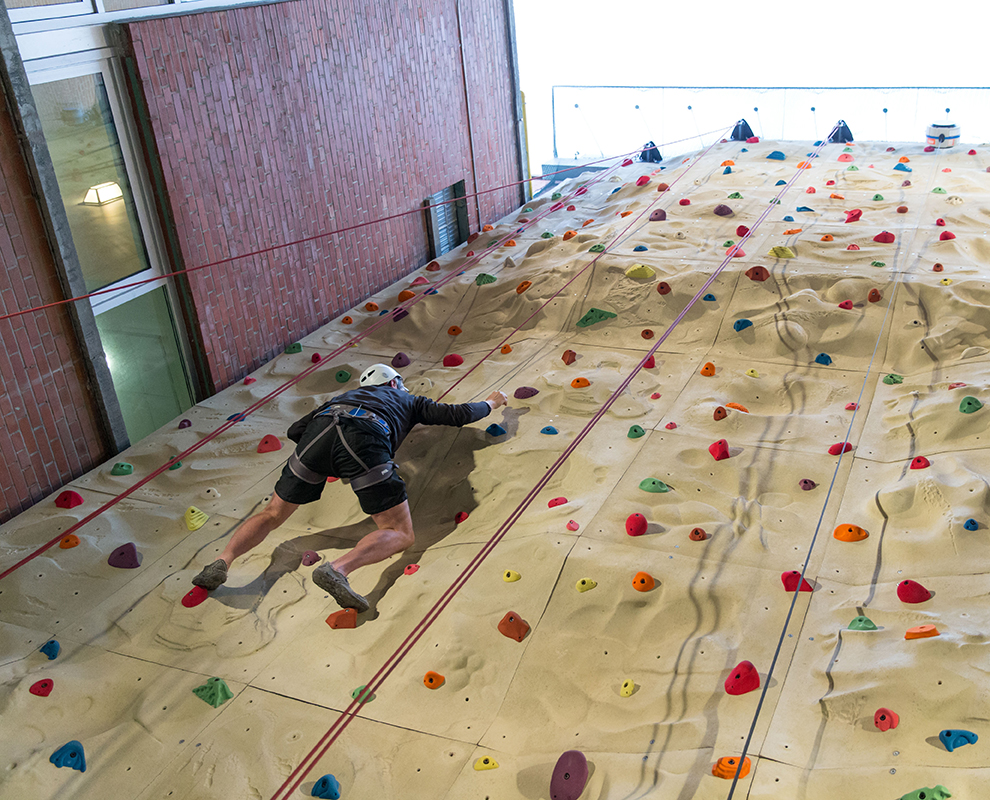 Climbing Wall
40-foot wall in an outdoor area
Three (3) auto-belays
Two (2) top rope options. 
Routes of varying difficulties are marked along the wall for all skill levels. Certified instructors can teach you the basics during our supervised climb times. 
Harnesses and helmets are available free of charge for those needing to rent.
Capacity: 8 people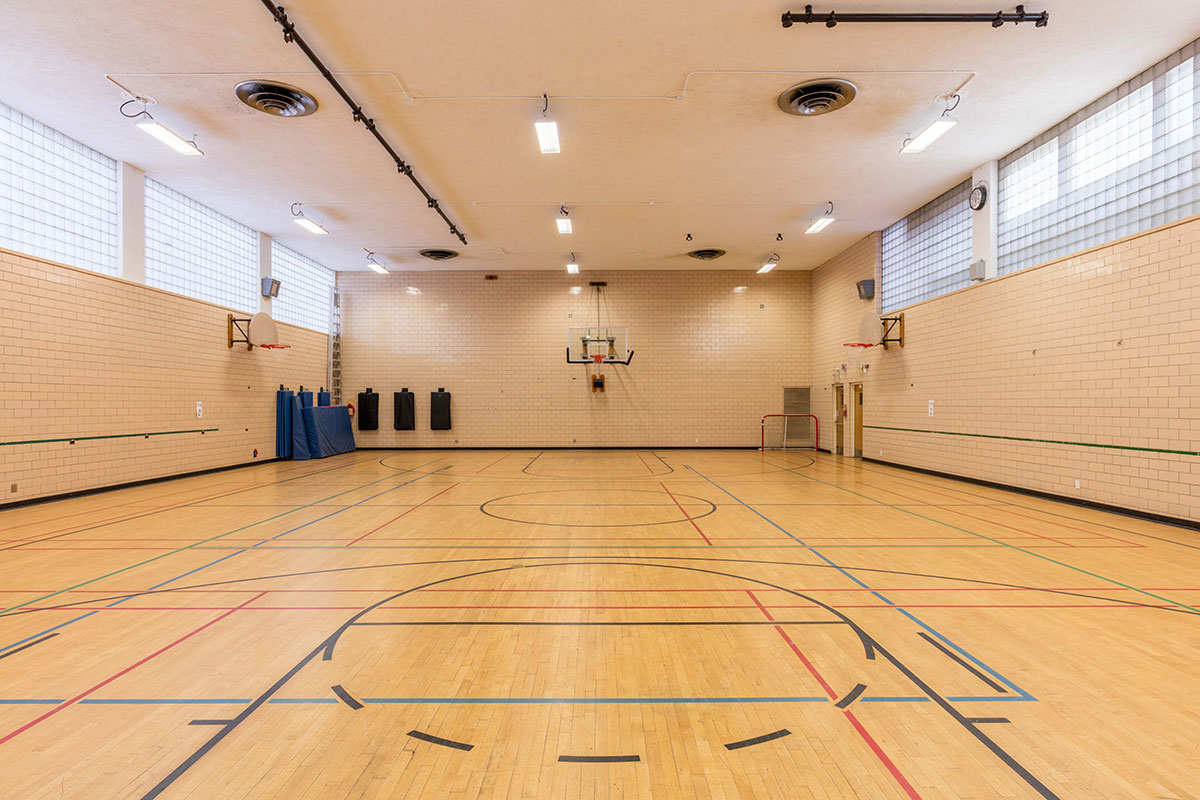 Gymnasium
Full-size gymnasium
Air conditioned
Hardwood flooring
Markings for full and half-court basketball, volleyball and badminton
Nets and equipment available for a variety of sports, including floor hockey, soccer, volleyball, badminton, basketball, and children's games.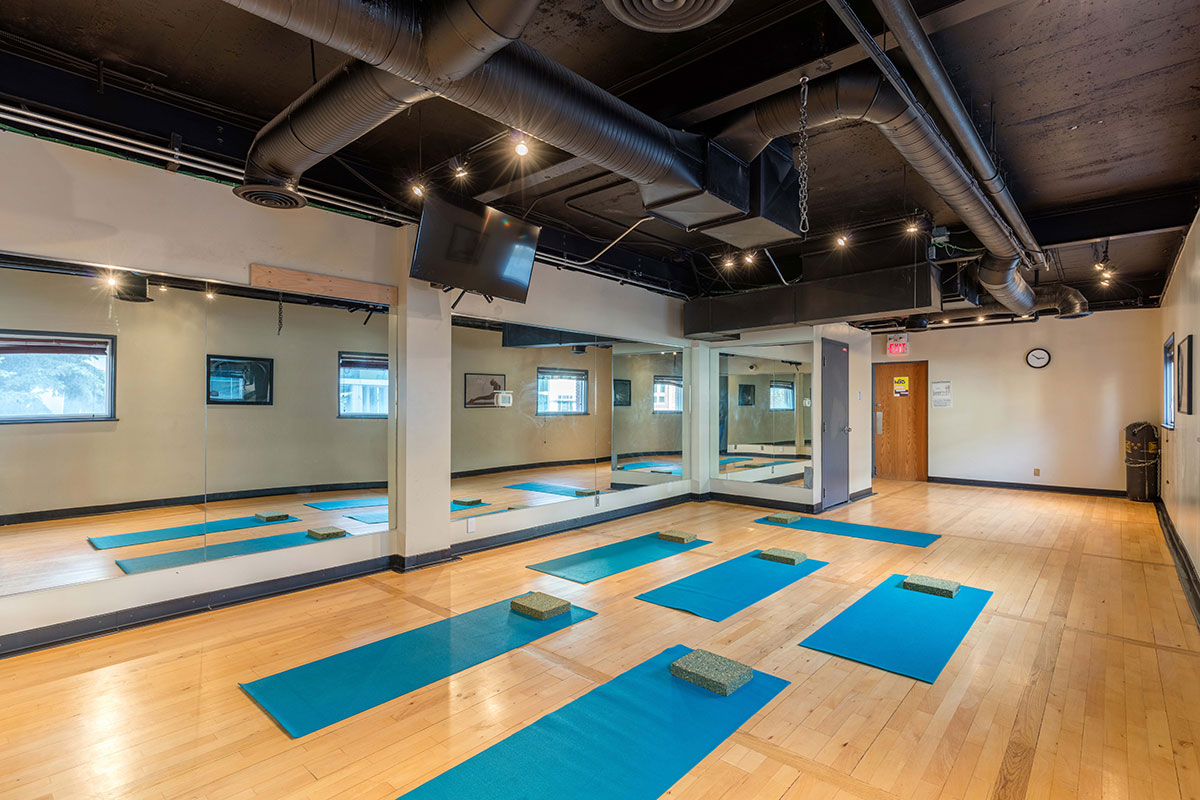 Multipurpose Studio
Full-length mirrors
Television and projector.
Mats, tables and chairs available
 Perfect for dance practice, yoga, stretching or small meetings
Capacity: 20 people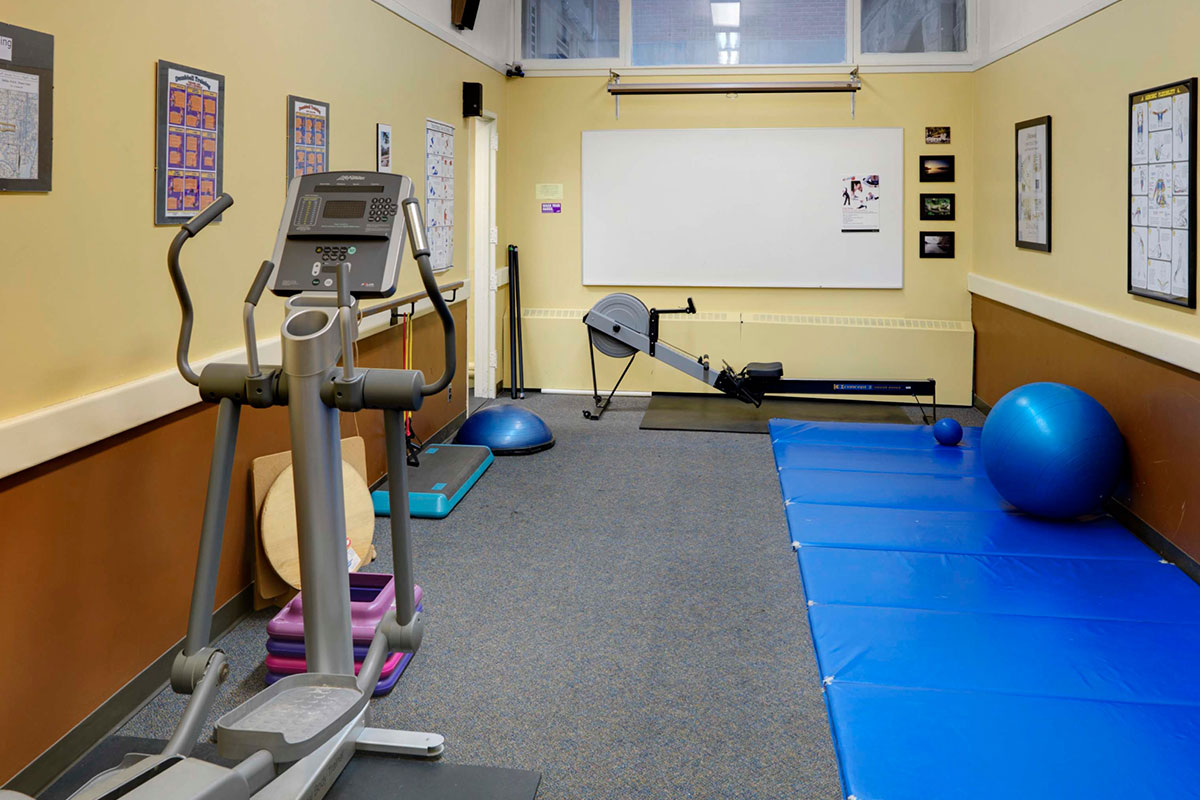 Multipurpose Lobby
Comfortable area outside of the gymnasium and studio with seating, tables and counter space.
This area is perfect for handing out snacks, providing booking information, or taking a break between games.
A projector is also available for those looking to host a meeting.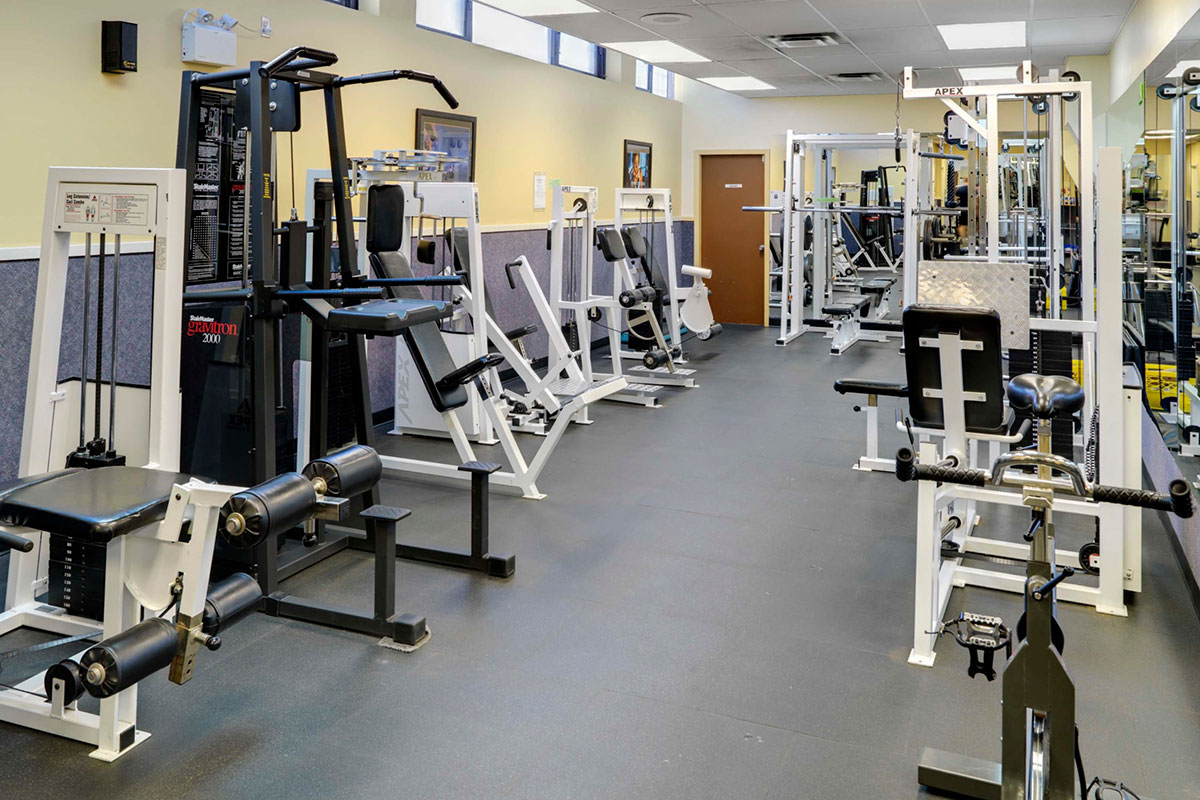 Weight Room
Weight training machines
Benches and free weights
Ages: 14 with a weight room orientation, 16+ alone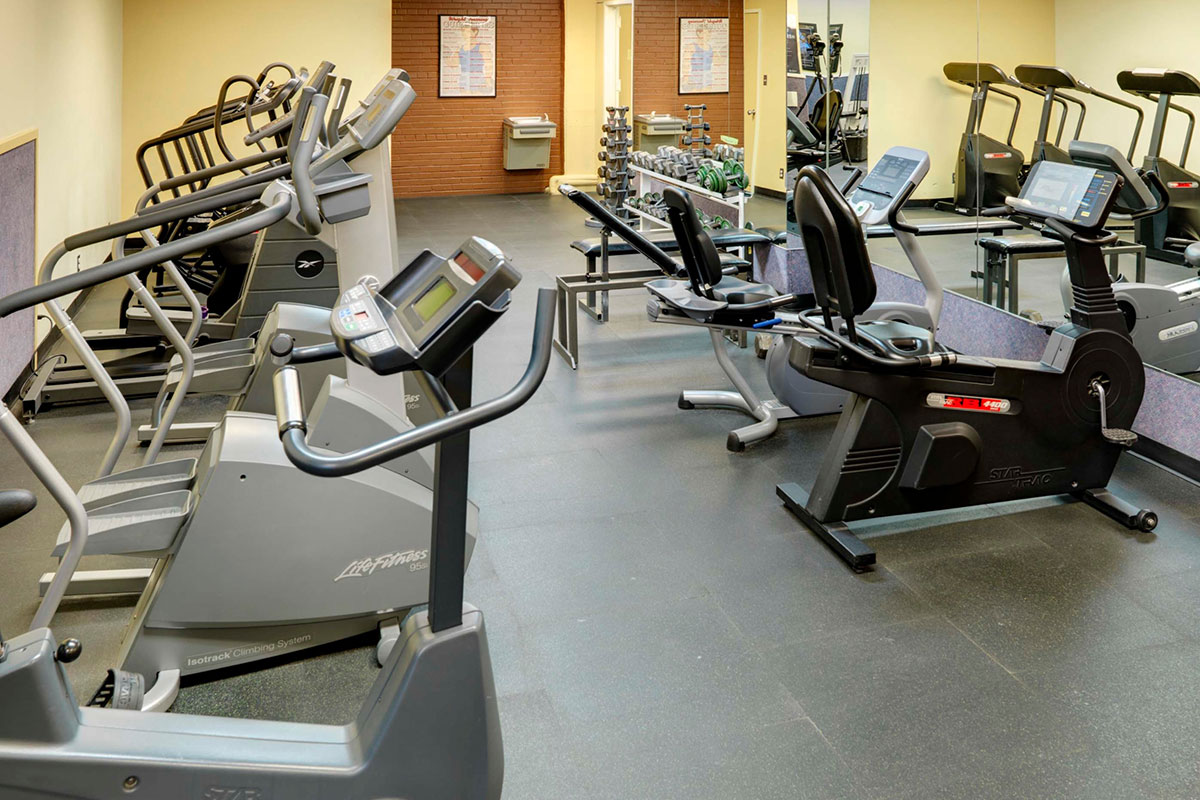 Cardio Equipment
Cardio equipment

Ages: 14 with a weight room orientation, 16+ alone
Other Features
Universal washroom
Privacy stalls in women's change room
If you would like to book an instructor for a group activity, we have staff trained in many areas of fitness and sports. Examples include dance, yoga, climbing, swimming, aquatic fitness, sports and martial arts. Please let us know the type of instruction you're looking for and we will do our best to accommodate.