Activities - Village Square Leisure Centre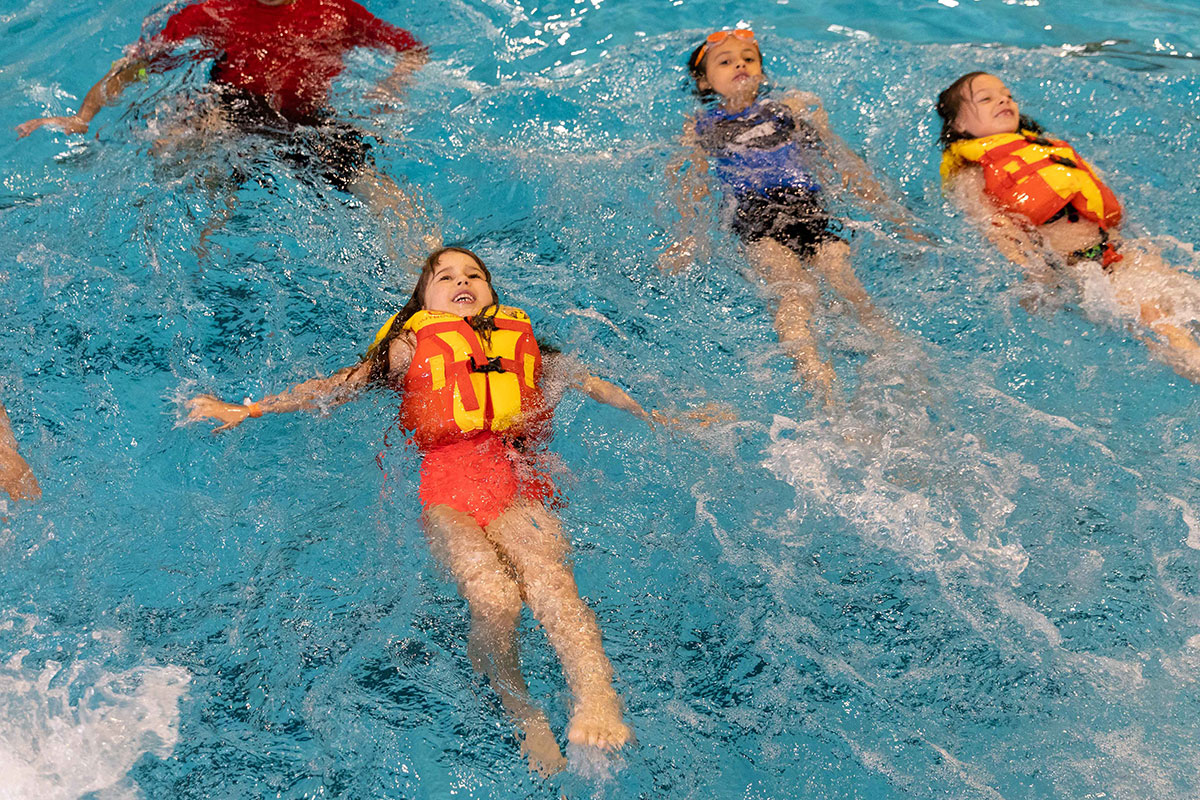 Swimming
Swimming provides a whole body workout. It increases your heart rate, tones muscle and builds endurance, all with very little stress to your body. It can be very beneficial for people recovering from an injury or suffering from joint pain.
Swimming is also fun! Enjoy:
Swim lessons
Diving
A soak in the hot tub
A good steam
Aquatic fitness workouts
Dive-in movie events
Skating
Skating is another activity that offers a full-body workout. It benefits the heart while improving agility, balance and coordination. It's a great cross-training exercise to keep you fit for your favourite summer activities.
Learn to skate or pick up some hockey skills. We have something for everyone:
50+ Leisure skate
Adult shinny
Sticks, pucks and rings
Hockey
Ringette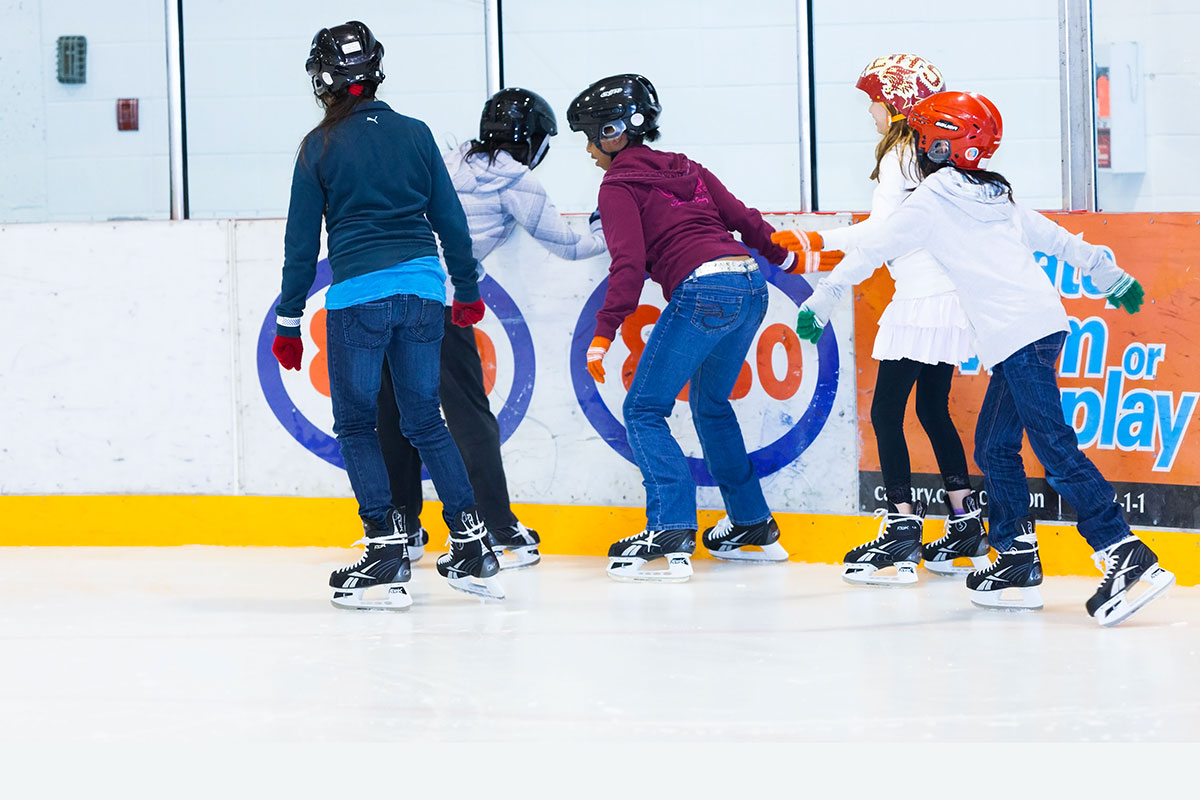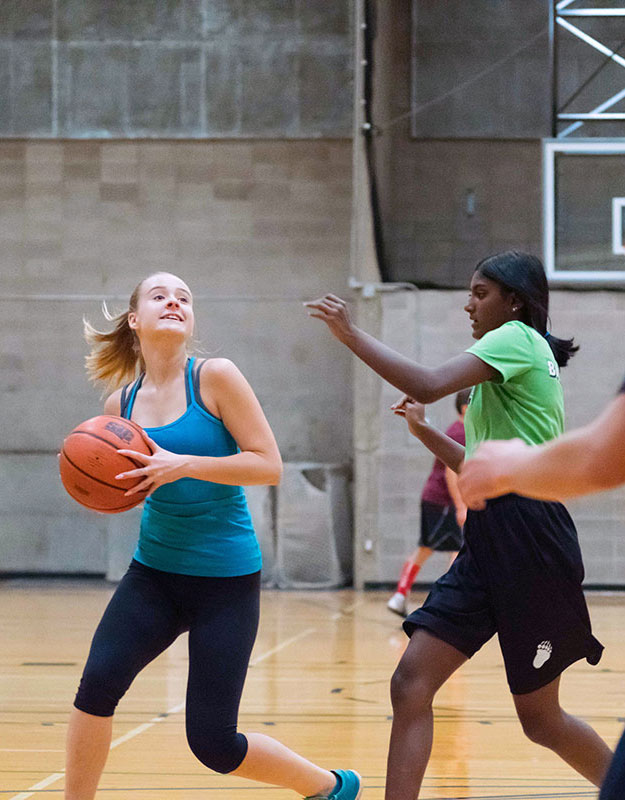 Gym sports
Sports are a great way for all ages to stay in shape while having fun with friends. Improve your cardiovascular health, endurance, coordination and reflexes. Join one of our programs, or drop-in for:
Basketball
Badminton
Soccer
T-ball
Roller skating
Floor curling and more
Cardio Fitness
Step, kick, or dance your way to a high-energy cardio workout. Aerobic workouts burn calories, lower blood pressure, regulate blood sugars, and help you sleep. Those are just a few of the benefits.
Our Certified Trainers help you achieve your fitness goals. Choose from:
Zumba
Cardio kickboxing
Total body workout
Sets reps and core
Step
Step pump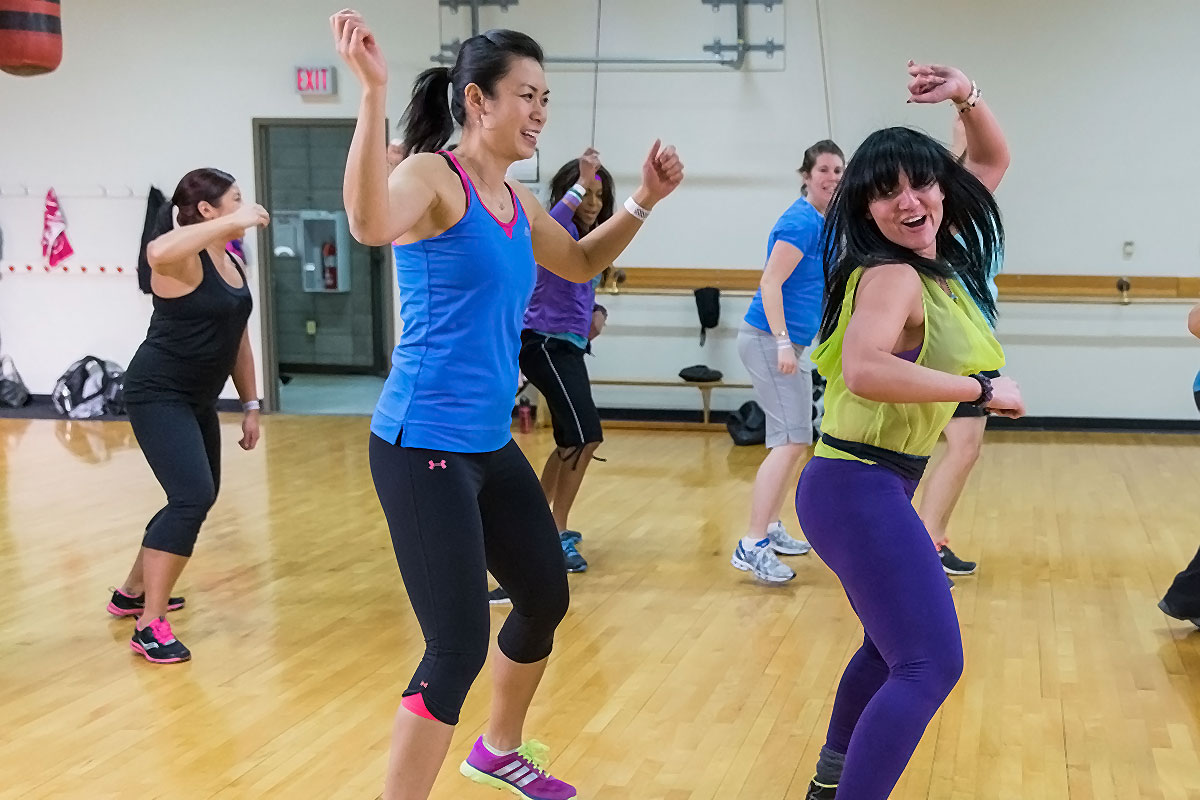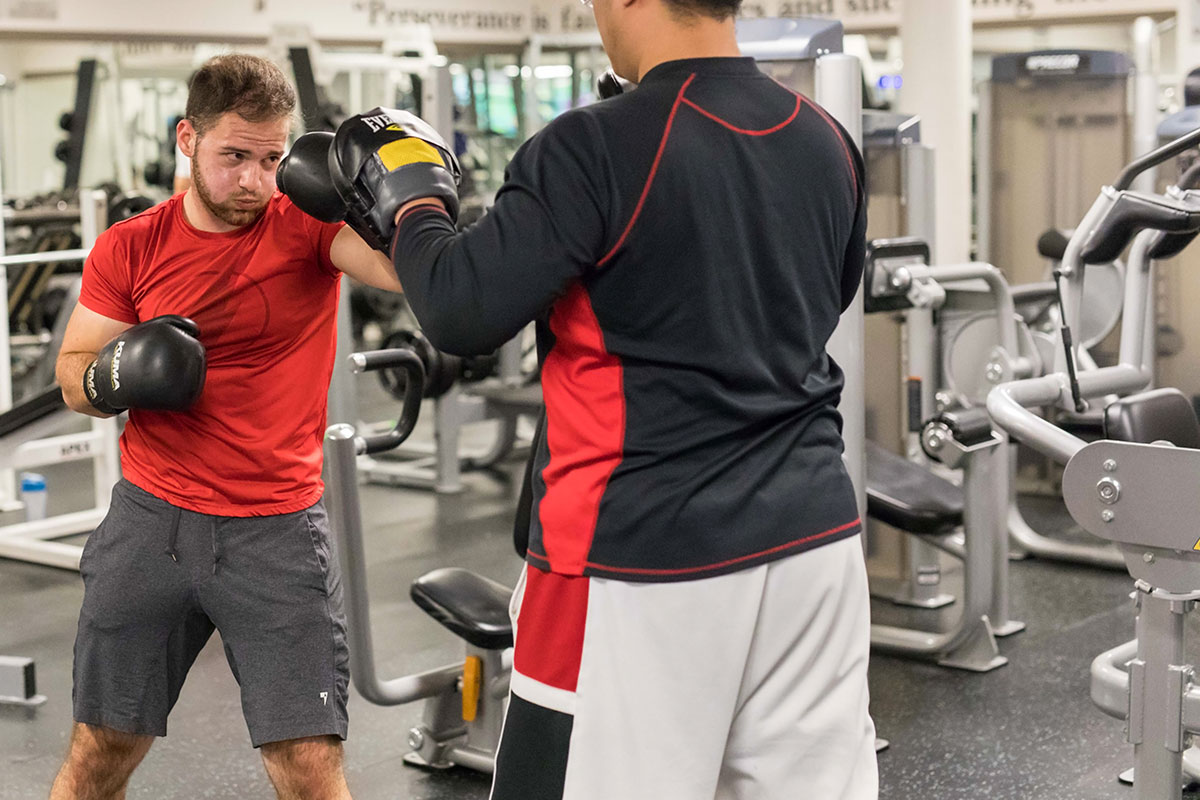 Strength Disciplines
Strength exercise improves bone density and muscle health. It boosts your metabolism and decreases inflammation.
We teach a variety of disciplines. Our instructors can help you become stronger, more balanced and flexible. Choose from:
Weight training
Martial arts
Yoga
Gentle fitness
Need something gentle? Just starting a fitness routine, or recovering after an injury or illness?​ We have easy to follow, low intensity programs to maintain strength, balance and wellness:​
Ever active
Living Healthy-Keep Going
Mind-body Serenity
Qigong
Tai Chi
Those who need assistance or have a support worker can join our Adaptive Fitness programs.​​​​​​​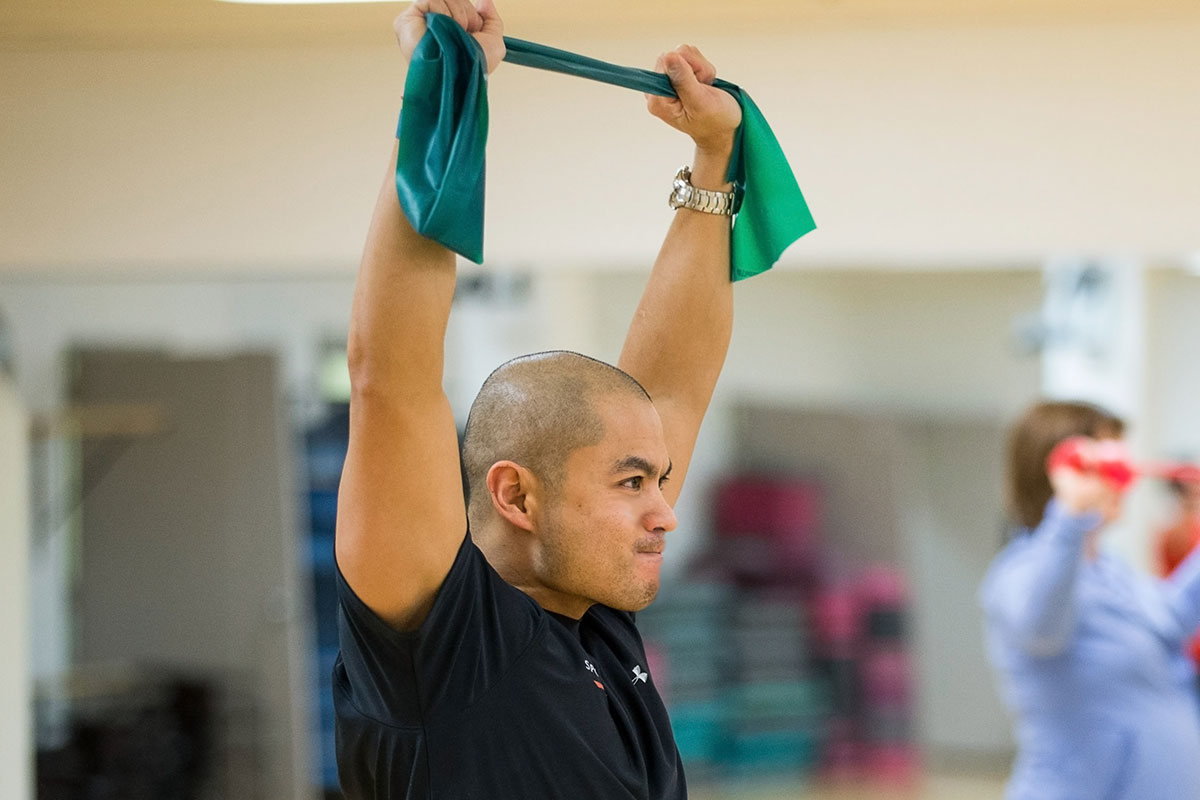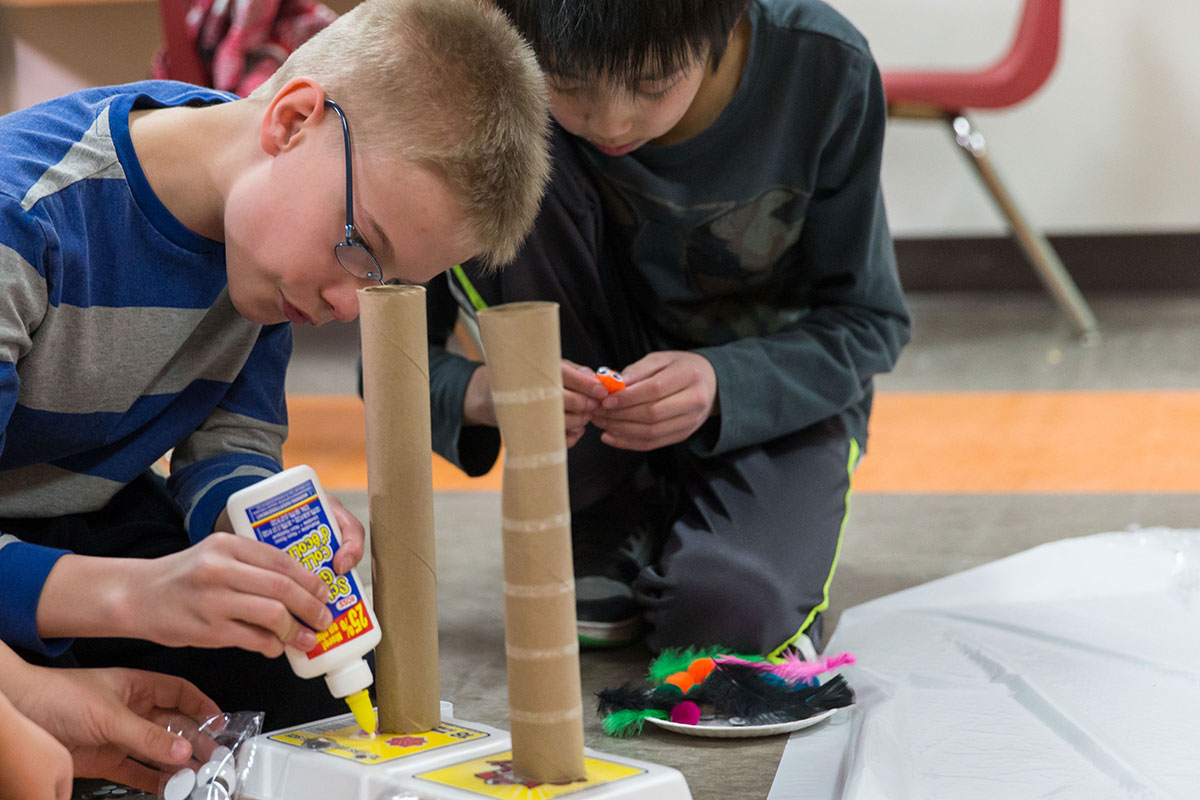 Children and youth
Calgary Afterschool and day camps​ keep children and youth active all year!
A mix of physical and creative adventures that teach skills, encourage cooperation and engage young minds. Activities include:
Swimming, skating and sports
Arts and photography
Music and dance
Cooking, games and more
Preschool and Playschool
Our playschool/preschool programs are run by highly trained and experienced staff. Building physical and social skills helps to prepare your child for school. We incorporate:
Active play
Songs
Activities
Arts and crafts
Preschoolers love to be active. They run, jump, spin, leap and climb at every opportunity. We have a jungle gym they'll love (on a soft and safe surface). Check our drop-in schedule for a play date!