Transportation Department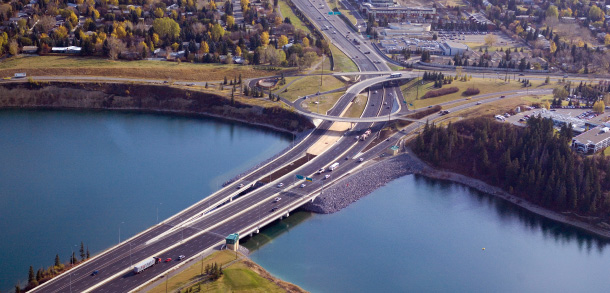 Our mission
We work to provide a safe, reliable, efficient, customer focused transportation system that supports all modes of travel and promotes sustainability and smart growth. The system contributes significantly to making Calgary a healthy, vibrant and dynamic community supporting the needs of residents, businesses and tourists.
Lines of business
The Transportation Department is made up of four business units that plan, design and build, operate and maintain Calgary's transportation system.


Traffic cameras
View up-to-the-minute traffic camera images for the latest road conditions in Calgary.
Road construction and detours
Find the most important information for city drivers - traffic incidents and impacts, and the latest construction and road closures.
Road maintenance and services
From repairs and potholes to street cleaning and snow maintenance, City crews work diligently repairing and maintaining city streets.  
Parking
Find information on the Residential Parking Permit Program or accessible​ parking zones.
Calgary Transit
Find everything you need to know about Calgary Transit, from bus and CTrain routes and schedules to transit fares and passes at calgarytransit.com.