Bridgeland Affordable Housing Development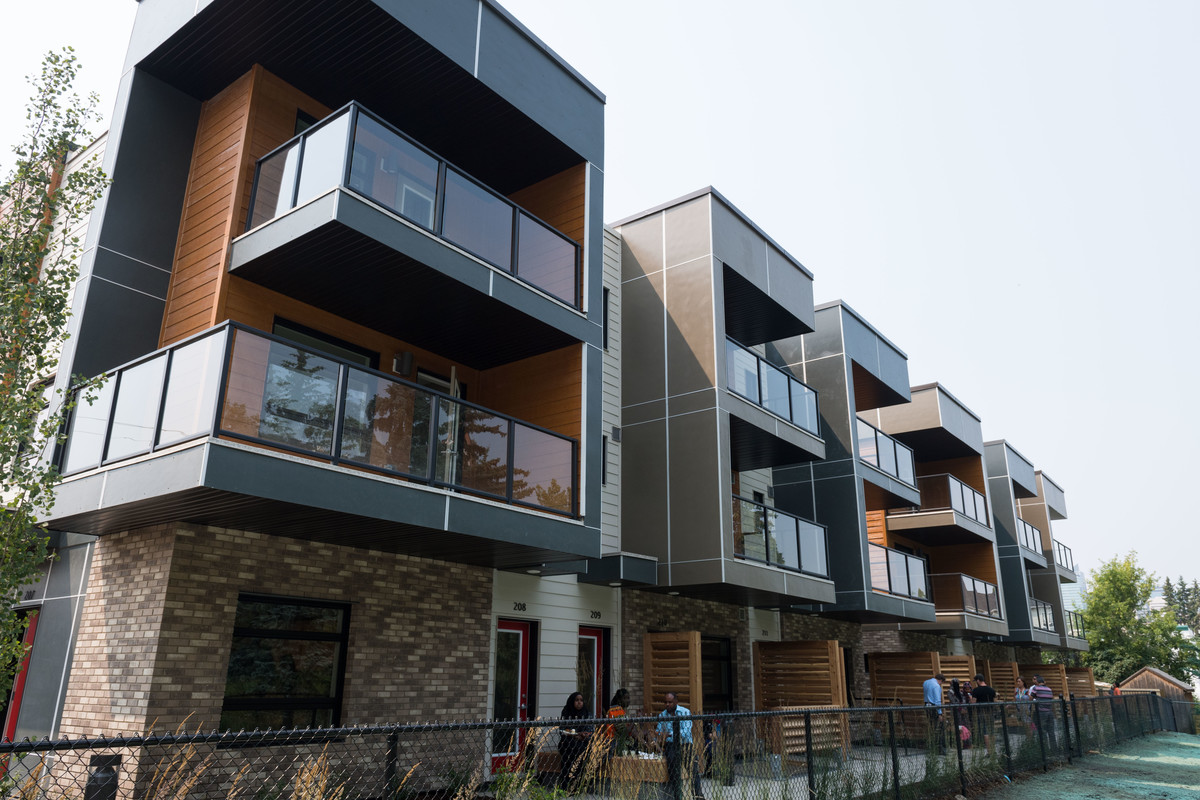 The Bridgeland affordable housing development is a three-story, 24-unit affordable housing development located at 816 McDougall Rd NE, in the community of Bridgeland.
The development includes four studio units, eight one-bedroom units, four two-bedroom units and eight three-bedroom units. The property is a candidate for LEED for Homes Canada Silver certification.
Other key features of the development include:
three barrier-free units and one unit built to accommodate the visually impaired
a molok waste and recycling system, which is a partially covered underground containment system located at the back of the site
a green connection, or "woonerf" which enables pedestrians, cyclists and parking traffic to coexist while bringing the community together and connecting the open space at the base of 7th Street stairs through the site to McDougall Road.
Rents at the Bridgeland development will be set according to a mixed income model to maintain the financial sustainability of the building and provide an inclusionary approach to housing where tenants of mixed financial means are blended together.
Funding to build the Bridgeland development was provided by the Provincial Government via a $5.25 million Affordable Housing Grant and via $2.25 million in municipal funding through the Municipal Sustainability Initiative.
The building is managed by Calgary Housing Company who works with residents and surrounding community to create and maintain a safe, secure, and well-managed property.
The City worked with the community of Bridgeland to ensure the building was well designed and integrated into the community. Feedback was gathered and discussed at community meetings that took place between late 2014 to early 2017.
This development supports Council's strategy to make affordable housing available to Calgarians living on lower incomes.
For more information about the Bridgeland affordable housing development, call 311, or email affordablehousing@calgary.ca.​​​​​​​​​