Multi-family food and yard waste requirements
As of November 1, 2017, multi-family complexes like apartments, condos and townhomes are required to separate food and yard waste from the garbage for composting or diversion.
Since February 1, 2016, all multi-family complexes must provide recycling for residents. See Recycling Bylaw Requirements.
You must also provide signage on all collection containers and education to residents once per year. See the Signage and Education Requirements.
Is your building a multi-family complex?
We define multi-family complexes as five or more units on the same parcel of land. This includes high-rise and low-rise apartments, townhouses, condos, mobile home parks, housing co-operatives and housing developments on private roads.
Program resources
Find tools and resources, including guides, posters, letter templates and program tips. Visit Multi-family Food and Yard Waste Resources.
Subscribe to our email newsletter to receive updates about multi-family waste diversion. Subscribe to our newsletter.
If you have questions about a food and yard waste or recycling program in your building, we can help. Fill out the online request below or contact 311 and we can discuss how we can help.
Food and yard waste program requirements
1. Who - Decide who will provide collection service
Many collection companies service multi-family complexes. They will provide you with collection and container options, signage and support to communicate the program to your residents.
You have the flexibility and choice to seek out a collection company that best serves your building's needs, and manage the contract as you see fit.
For a directory of collection companies that provide food and yard waste (organics) services, visit Green Calgary.
The City of Calgary provides garbage and food and yard waste service to multi-family complexes. If you already have City of Calgary garbage services or are interested in learning more, visit Calgary Commercial Waste Services or contact 311.
2. What - Make sure you accept the right material
Your food and yard waste program must accept:
All food (raw and cooked)
Plate scrapings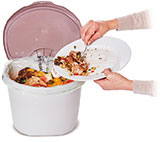 Meat, fish, shellfish and bones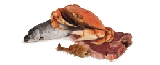 Fruits and vegetables

Bread, noodles, rice, beans and grains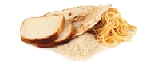 Eggshells and dairy products

Jams, sauces, salad dressings and cooking oils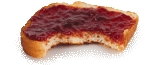 Pastries, cookies, cakes and muffins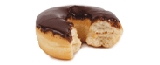 Nuts, seeds, chips, popcorn and candy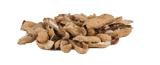 Paper plates, paper towels and napkins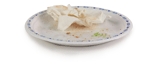 Coffee filters and tea bags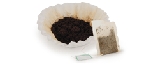 Yard waste*
*Your yard waste may be handled by a landscaping company. Ask your service provider how they dispose of yard waste to ensure it is composted and diverted from the landfill.
Leaves

Plants and weeds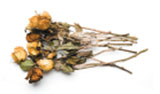 Branches and prunings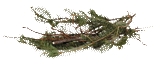 Grass clippings and sod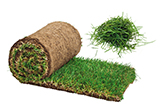 Not included: Pet waste. In order to be compliant with the bylaw, your multi-family complex does not need to include pet waste in your food and yard waste diversion program.
3. Where - Decide where to store your material
You will need to find an on-site location to store your complex's food and yard waste. The location should be easy for your residents to use and have enough containers so that they are not overflowing between collection days.
There is a wide range of recommended layouts at multi-family complexes, so the look of this space will vary from building to building. You will not generate more garbage by separating food and yard waste. In fact, by diverting this material, the amount of garbage left over will be reduced.
We recommend speaking to a collection company who can help you find a suitable storage location.
4. How to inform your residents about your program
A food and yard waste diversion program is required at your multi-family complex. Residents need to be informed of the food and yard waste opportunity available to them, and how to use the program.
You will need to ensure that there is clear signage on the containers that indicates the materials that can be disposed.
This helps residents quickly understand which containers materials should go into. This can be in the form of a poster above the container(s) or with a decal applied to the container(s).
You will also need to inform your residents of the list of food and yard waste materials that are accepted in the program, and the proper method for preparing and sorting material for collection.
This information needs to be shared at least once per year, and when a new resident moves in. Find a letter template for residents on Multi-family Diversion Resources.
You can also check our Multi-family Program Tips for suggestions to help promote a food and yard waste program in your building.​
How will this be enforced?
The City believes in an education-first approach to bylaw enforcement. We will strive to provide information about the bylaw requirements so a recycling and/or food and yard waste diversion opportunity is offered to multi-family residents.
If further steps are not taken, building owners could be subject to an inspection by a Bylaw Enforcement Officer, who may issue a violation ticket or fine.