Recycling and composting for multi-family building owners and managers
Waste & Recycling Services defines multi-family housing as any complex with five or more residential units on a single parcel of land.
The building owner, manager or condo board association is responsible for implementing the recycling and food and yard waste programs. 
Bylaw requirements
If you are responsible for managing the recycling and food and yard waste program for your building, the Waste Bylaw requires the following:
Collect and provide on-site storage for recyclables and food and yard waste separate from garbage.
Provide enough recycling and compost containers, of sufficient capacity in all locations that they are needed.
Accept specific recycling and food and yard waste materials.
You must also provide instructions to residents on how to use the program:
Post clear signage that shows what materials are deposited in each bin.
Provide a list of accepted items, where they are collected and how to properly prepare and sort them for diversion.
Provide instructions to new tenants and to all residents on an annual basis.
On this page you will find information on how to set up a waste program that complies with the requirements and where to access support tips and resources.
Support Services
If you have questions regarding the Waste Bylaw and about a recycling or food and yard waste program in your building, we can help. Fill out the online request below or contact 311 and we can discuss how we can help.
Newsletter
Subscribe to our email newsletter to receive updates about multi-family waste diversion.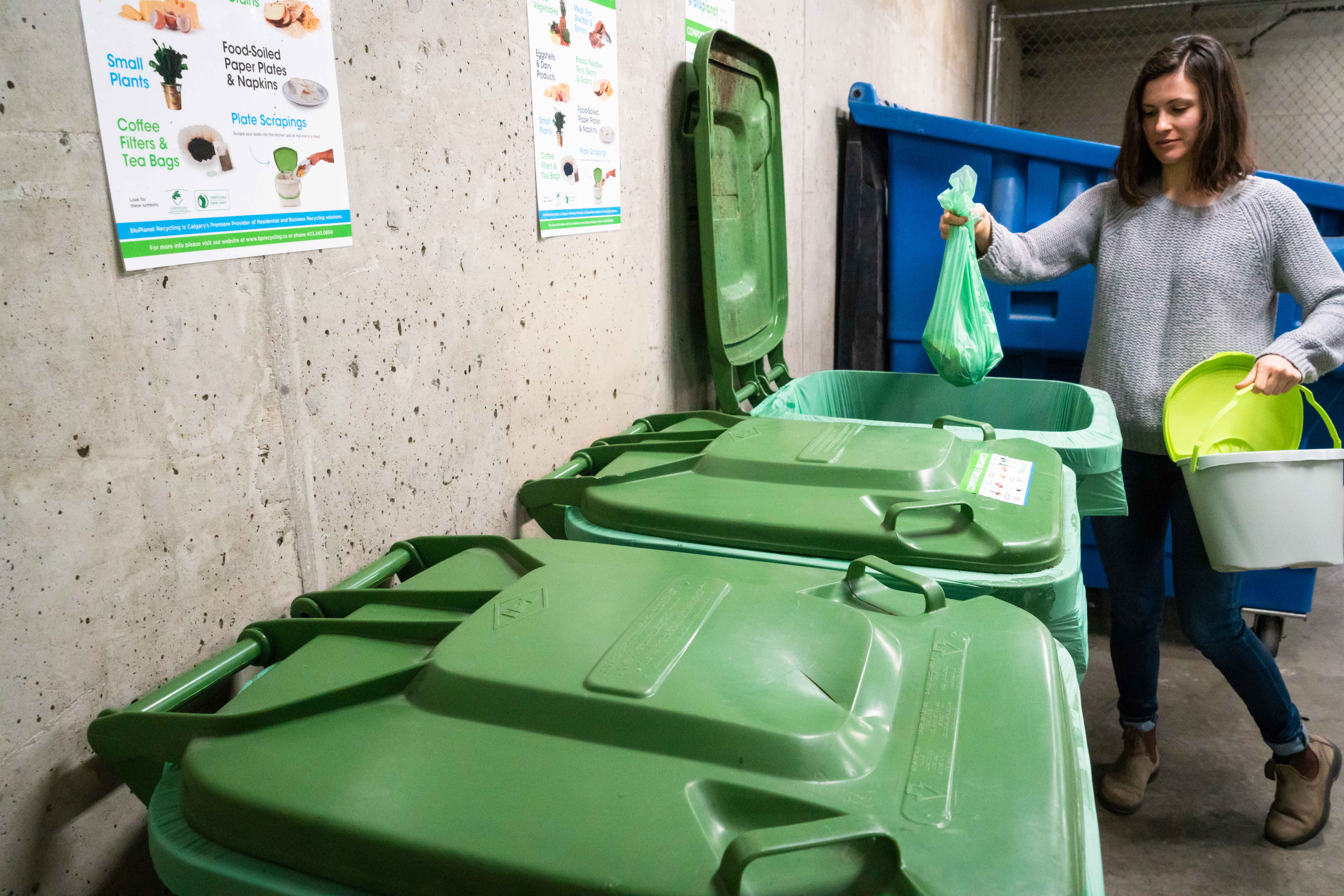 How to set up your waste program
Learn how to set up a waste program that complies with bylaw requirements and meets your unique building needs.
Find answers to these questions:
Who can provide collection service
What materials do I have to collect
How do I store materials
What are the signage requirements
How do I inform residents
Set up your multi-family waste program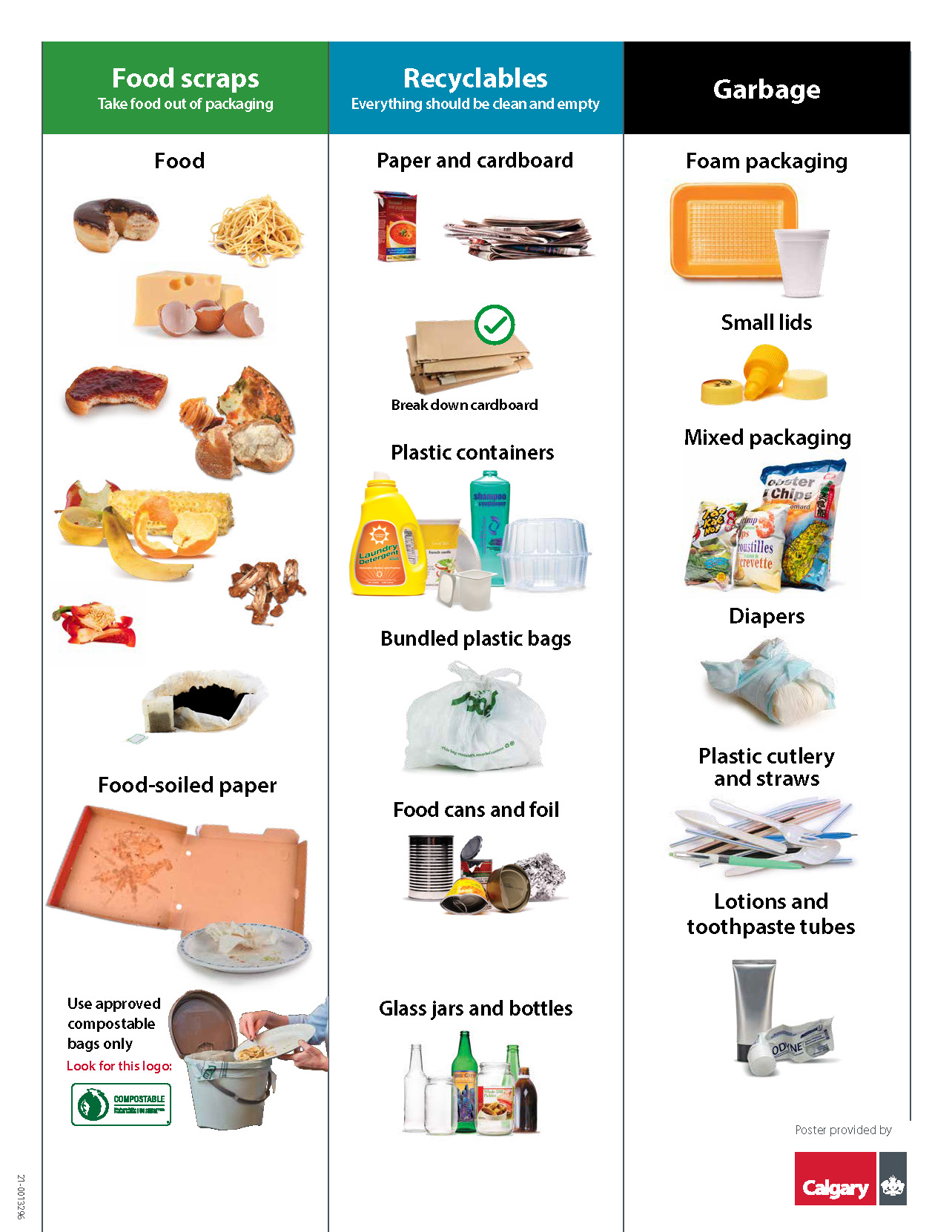 Multi-family waste tips, tools and resources
Whether you are looking to set up or improve your waste program, or educate your residents, customers or employees – we have resources to help you.
Access our support resources:
Diversion guides
Signs and posters
Letter templates
Move in and move out checklists
Recycling and composting tips
Multi-family resource centre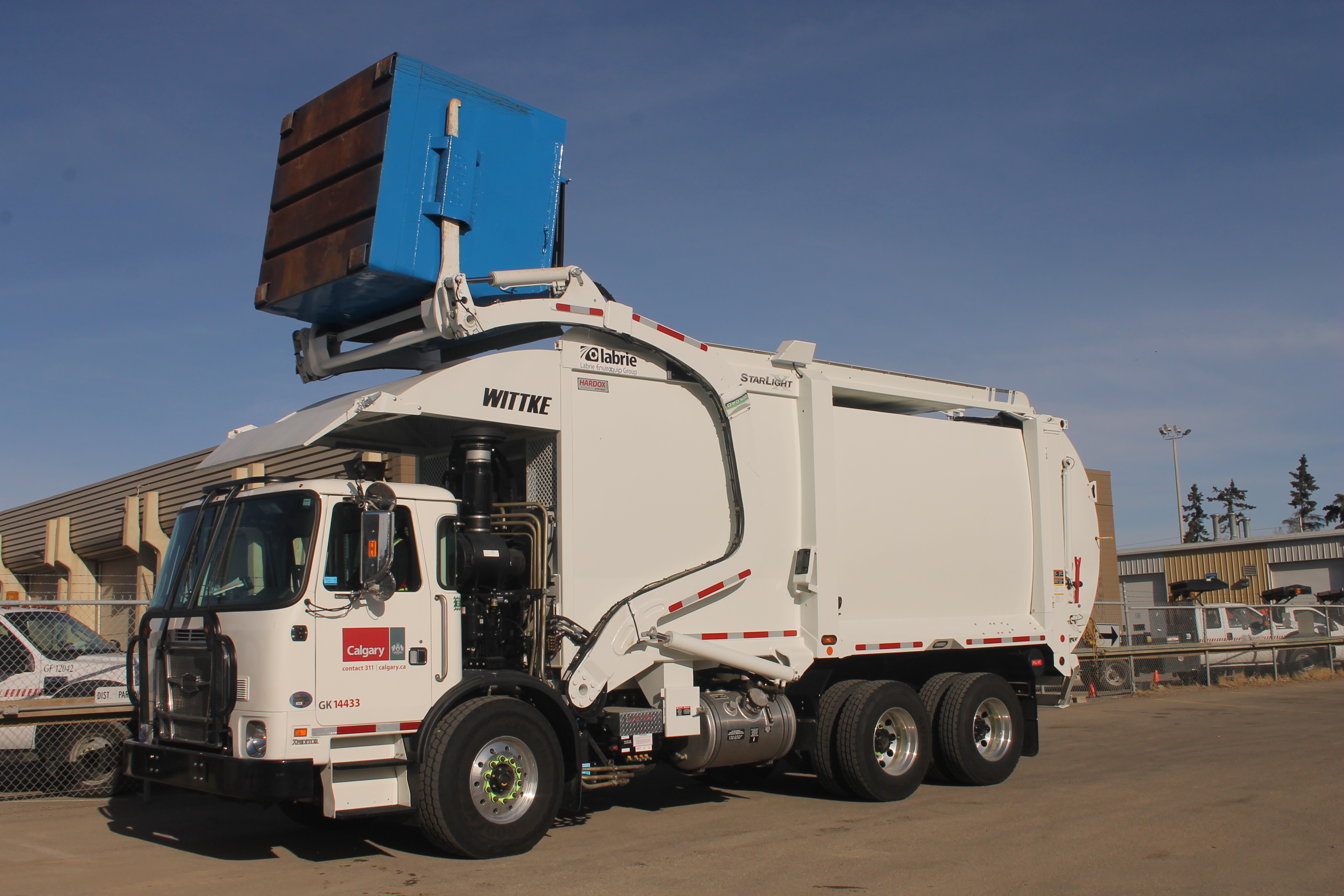 City multi-family waste collection services
We offer multi-family garbage, recycling, and food and yard waste collection services in Calgary. Our waste management service features:
Flexible service agreements with no long-term contracts
Quality customer service and high standard or service delivery
Commitment to waste diversion and cost effective services
If you already have City of Calgary service or are interested in our services, see our multi-family collection service page.
City of Calgary multi-family waste collection services