How to set up your multi-family waste program
Multi-family complexes vary in size and layout, and need flexibility to find the best way to offer and manage the service for their residents.
When choosing a program, there is flexibility to decide how recyclables, food scraps and yard waste are stored and collected plus frequency of collection.
Below are things to consider when setting up your waste diversion program.
If you have questions about a food and yard waste or recycling program in your building, we can help.
Fill out the online request below or contact 311 and we can discuss how we can help.
Program resources
Find tools and resources, including guides, posters, signs and letter templates.
Newsletter
Subscribe to our email newsletter to receive updates about multi-family waste diversion.
---
Multi-family waste program tips
Before you contact waste and recycling companies, it is helpful to know what waste is generated by your building and what location(s) produce more waste to customize a program that meets your needs.
Conducting a waste audit can provide information such as what is being landfilled, how much and where it's coming from as well as a starting point to set goals and measure waste diversion progress year-to-year.
Learn how to conduct a waste audit.
Recycling program requirements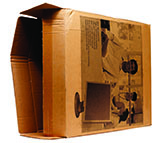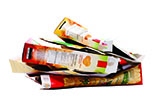 Boxboard and corrugated cardboard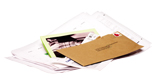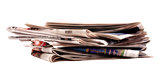 Paper
(Newspaper, catalogues, magazines, mixed paper, telephone books, shredded paper)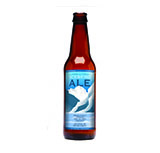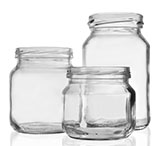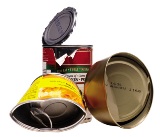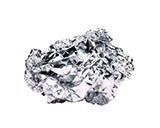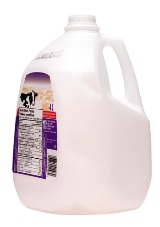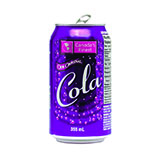 Refundable beverage containers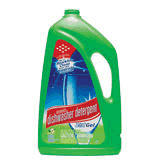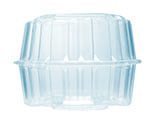 Plastic containers with the recycling symbols 1-7, except polystyrene foam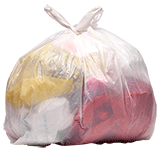 Plastic bags
(Should be bundled in a tied plastic bag)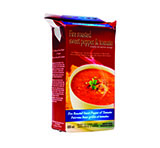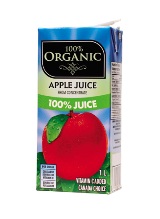 Juice and soup boxes (such as Tetra PaksTM)
Food and yard waste program requirements
All food (raw and cooked)
Plate scrapings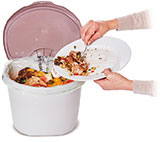 Meat, fish, shellfish and bones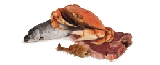 Fruits and vegetables

Bread, noodles, rice, beans and grains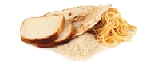 Eggshells and dairy products

Jams, sauces, salad dressings and cooking oils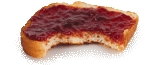 Pastries, cookies, cakes and muffins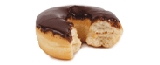 Nuts, seeds, chips, popcorn and candy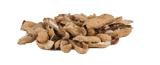 Paper plates, paper towels and napkins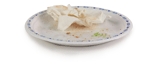 Coffee filters and tea bags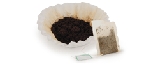 Yard waste*
*Your yard waste may be handled by a landscaping company. Ask your service provider how they dispose of yard waste to ensure it is composted and diverted from the landfill.
Leaves

Plants and weeds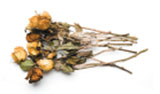 Branches and prunings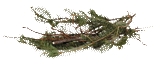 Grass clippings and sod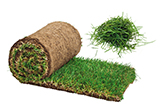 Not included: Pet waste. In order to be compliant with the bylaw, your multi-family complex does not need to include pet waste in your food and yard waste diversion program.
You will need to find an on-site location to store your complex's recycling and food and yard waste. The location should be easy for your residents to find and access, and have enough containers or capacity to hold all materials.
There is a wide range of recommended layouts at multi-family complexes, so the look of this space will vary from building to building.
Even if you don't have extra space where your garbage is stored, there are other solutions that can work for you.
We recommend speaking to a collection company who can help you find a suitable storage location or appropriate containers for the amount of garbage, recyclable and organics your residents generate.
Guidelines for determining what may work on your property
If possible, ensure consistency with other programs. Industry standard is that black containers are for garbage, blue containers are for recyclables, and green containers are for organics. 
Ensure there are enough containers for the materials you are accepting. Consider downsizing the garbage container or using smaller containers on each floor of the building or even one in each unit.
Consider cooperating with another nearby complex: one could use their garbage enclosure for garbage and organics, the other could use theirs for recycling.
Ensure the containers are in a safe location and comply with the Alberta Fire Code. If they are placed outside, ensure they are not blocking fire hydrants and there is enough space for fire services as well as your collector to access them.
Keep the area well-lit and tidy.
Ensure there is adequate, clear, visible signage in your common areas, storage and collection areas.
Keep all containers in good condition. 
Residents need to be informed of the recycling and organics opportunity available to them, and how to use the program.
You will need to ensure that there is clear signage on the containers that indicates the materials that can be disposed.
This helps residents quickly understand which containers materials should go into. This can be in the form of a poster above the container(s) or with a decal applied to the container(s).
You will also need to inform your residents of the list of recyclable and organic materials that are accepted in the programs, and the proper method for preparing and sorting material for collection.
This information needs to be shared at least once per year, and when a new resident moves into your building.
For tools to help promote your waste diversion programs including guides, posters, signs and letter templates, visit our Multi-family Waste Resource Centre.
Monitor your program on a regular basis including doing regular waste audits.
Work closely with your collection company to understand how your program is going. Get regular feedback from your residents and continue to educate on acceptable materials and how to properly sort materials.
Multi-family waste program troubleshooting
Make sure that the bins are properly labelled.
Monitor your bins daily to limit the need to sort the bins on your collection day.
Post the City-provided recycling posters or make other signage for your specific problems. (e.g. x)
Try to find residents that speak the same language to act as liaisons for passing along information.
Use visual aids and graphics to help with communication.
Try to uncover any barriers that residents face. Are your bins too far away? Are all residetns aware of the programs that are in place? Is the recycling area accessible to everyone?
Encourage residents to reduce the amount of garbage they throw out by posting information in a newsletter, poster, or bulletin board.