Water tours in Calgary (#yycwatertours)
Have you ever wondered about things like:
How water gets from the river to your tap?
What The City of Calgary does to restore river banks?
What is Calgary's plan for flood resiliency?
The City of Calgary's Water Tours will help you find answers to these questions and more. Join us and our partners on one of many exciting and interactive tours. By raft, by bike or by foot, learn all about water in our city.
You can also take our online tours of our Water Treatment System and Wastewater Treatment System. For students and teachers, we also offer Water Education Resources.
Water Treatment Plant Public Tours
Learn first-hand about Calgary's water treatment process with a tour of the Glenmore Water Treatment Plant. This tour highlights what happens as water from the Elbow River/Glenmore Reservoir is brought into our plant and treated to the highest standards.
Tours for the public are offered on set dates at the Glenmore Water Treatment Plant. Each tour has a maximum capacity of 30 people and the tour is about two hours. Participants must be at least 10 years old.
Registration is on a first-come, first-served basis. The dates below will be updated with a link about a month before each tour date.
Public tours at the Water Treatment Plants are not running at this time. Please check back for updates. 
Flood Resiliency Walking Tours
Did you know the newly constructed West Eau Claire Park and promenade is as functional as it is beautiful? Hidden in the landscaping and wood-clad benches lies river flood protection that significantly reduces flood risk for downtown. This work is now being extended east towards Edmonton Trail.
Join City staff on a walk from the Peace Bridge through Eau Claire Plaza to Sien Lok Park (Centre Street) to discover these projects. We will also discuss other work that is reducing flood risk across the City.
Flood resiliency tours are not running at this time. Please check back for updates. 
Bow River Eco Float Tours
Looking for a fun family activity this summer? Join RiverWatch for a Free 10 km tour of the Bow River.
Learn about natural history, water quality, environmental health, flood recovery and stewardship actions - all from your seat on a professionally guided raft.
Dates for summer 2022 coming soon. Click here to learn more.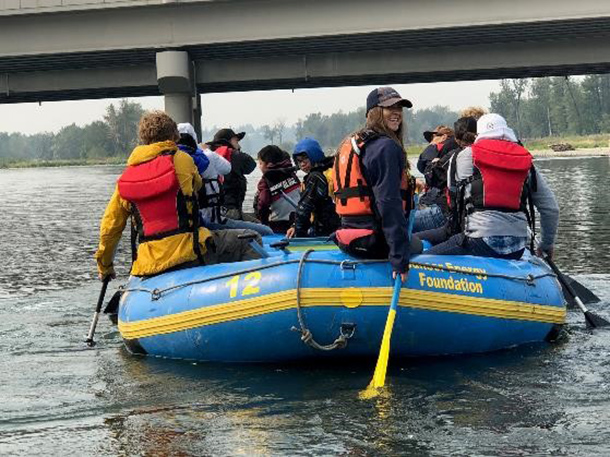 Bioengineering Demonstration and Education Project Walking Tour
The City of Calgary and Alberta Environment and Parks have partnered together in this demonstration to improve fish habitat and stabilize slopes between Pearce Estate Park and the Inglewood Bird Sanctuary.
Our goal is to increase awareness and understanding of how soil bioengineering structures are built, as well as the benefits they can bring to our watershed.
Learn what bioengineering is all about during this 1.5 hour walking tour. You will get a chance to learn about the various bioengineering techniques used at the site, walk the new nature trail and learn about fish habitat improvements.
Available dates coming soon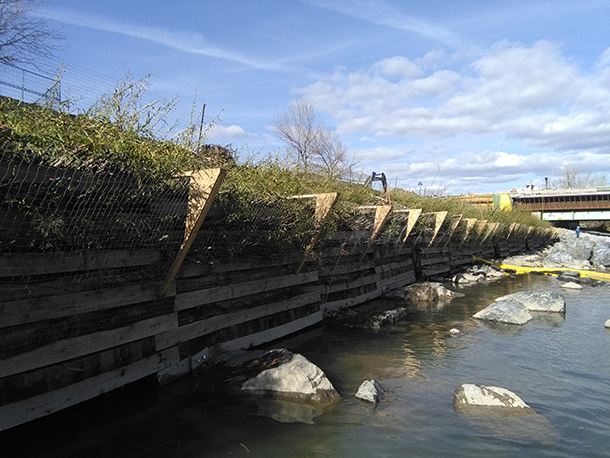 ​​​​​​​​​​