Tribute to fallen officers
In the history of the Calgary Police Service, 12 officers have lost their lives in the line of duty. Six were gunned down and five were victims of tragic accidents. Their fellow officers and the citizens of Calgary will always remember them as devoted police officers who made the ultimate sacrifice for the protection of their community.
Constable Arthur Duncan (1878 - 1917)
At 4:40 a.m., on July 2, 1917, a citizen found the body of Constable Arthur Duncan, 39, the first Calgary police officer to die in the line of duty. The constable had been shot in both the jaw and chest. Evidence at the scene suggested that Duncan surprised the culprit(s), who were recovering stolen property from under a building. He didn't have a chance to pull his weapon.
Constable Duncan had reported to headquarters at midnight. When he failed to make his routine calls at 1 a.m. and 2 a.m., his sergeant began a search. Despite the evidence at the scene and the offer of a $1,000 reward, the killer was never found.
Constable Duncan had been on the Force for six years. Before that, he had been a police officer for 12 years in Scotland. He was survived by his wife and a young son.
Inspector Joe Carruthers (1887 - 1933)
The third-highest ranking officer on the Force, Inspector Joe Carruthers was killed on June 13, 1933, when he confronted a burglary suspect in an alley. As the officer raised his flashlight, the suspect opened fire. A bullet passed through Inspector Carruthers' chest and he died almost immediately.
Despite an intensive search, the shooter was not found. Three months later, a .32-calibre revolver, believed to be the murder weapon, was retrieved from the North Saskatchewan River. In 1957, 24 years later, a Calgary Herald article claimed that Inspector Carruthers' killer was "hopelessly insane" and a patient at a mental institution. The man's identity was never released, nor his guilt proven.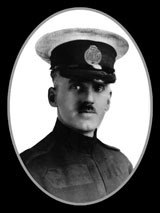 Constable Wilf Cox (1909 - 1941)
An unfortunate accident claimed the life of the third Calgary police officer to die in the line of duty. Constable Wilf Cox was on his way to direct traffic for a funeral on May 23, 1941, when his motorcycle tire got caught in a street railway track. He was thrown to the ground and died while being transported to the hospital.
Constable Cox was only 32 years old and had been on the Force less than eight years. He was the police armourer, making ammunition for use in target practice. He was an expert shot and taught many of the younger members. He was remembered as an officer who was "exceptionally good at catching criminals."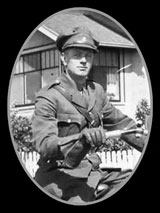 Constable Ken Delmage​ (1930 - 1957)
On his way to investigate a collision on Nov. 4, 1957, Constable Ken Delmage's motorcycle was involved in a crash with another vehicle at a downtown intersection. He died in the hospital two days later.
Following the constable's death, motorcycle officers were required to wear safety helmets.
Constable Delmage was 27 years old when he died and had been on the Force just over two years. He was survived by his wife and two young children.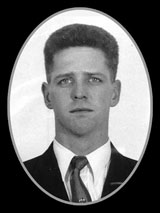 Detective Boyd Davidson (1932 - 1974)
On Dec. 20, 1974, a concerned storekeeper reported that a customer had become abusive when he refused to sell him airplane glue. When officers later approached the residence of suspect, they were met with gunfire.
Backup units arrived to find the suspect hiding in a garage with an automatic rifle and plenty of ammunition. In the shootout that followed, Detective Boyd Davidson, 43, died from a shot in the neck, while six other officers were wounded. The offender, who had a long history of mental illness and drug abuse, also died at the scene.
At the time of his death, Detective Davidson was a 23-year veteran of the Force, who had been instrumental in the creation of the combined police and fire arson squad. He was survived by his wife and five children.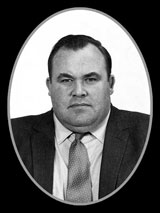 Staff Sergeant Keith Harrison (1936 - 1976)
On March 12, 1976, Staff Sergeant Keith Harrison was alone in his car when he responded to a holdup alarm at a nearby credit union. He was unable to request backup because of a radio malfunction, but attempted to follow the culprits' vehicle as it left the scene. Realizing they were being followed, the suspects forced a confrontation with the officer. A shootout ensued and Staff Sergeant Harrison was shot in the abdomen. He died hours later on the operating table.
The offenders took hostages in a northeast Calgary home. After two days, they traded the hostages for cigarettes and drugs. One of the suspects died of a drug overdose at the scene. Two others were convicted of murder and a number of other charges, while a fourth person was not charged.
Staff Sergeant Harrison was a 16-year veteran who had just been promoted to Staff Sergeant of Detectives. He taught law to police recruits and was considered a brilliant academic. He was survived by his wife and two teenage children.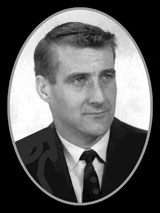 Constable Bill Shelever (1945 - 1977)
Constable Bill Shelever had only been out of recruit class six weeks when he was shot on May 24, 1977.  On that evening, the 32 year-old rookie and his partner, Constable Jack Pedersen, spotted a man who fit the description of an armed robbery suspect.   They took him to their car for questioning.  
Without warning, the suspect pulled a gun and demanded the officers' weapons.  While attempting to disarm him, Constable Shelever was shot in the head while Constable Pedersen was shot in the leg and foot.  Constable Pedersen recovered sufficiently to shoot and wound the suspect as he tried to escape.  Constable Shelever died two days later on May 26.  The offender was later convicted of attempted murder and murder.
Constable Shelever was survived by his wife as well as a daughter, born a few months after his death.  As a result of the incident, police ammunition was upgraded to improve stopping power and improved officer safety procedures were implemented.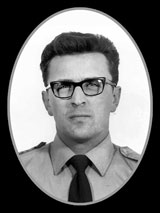 Constable Rob Vanderwiel (1956 - 1992)
Constable Rob Vanderwiel was shot and killed in the early morning hours of Sept. 22, 1992, during a routine traffic stop.
While returning to his car to verify the driver's identification, Constable Vanderwiel was shot in the back of the neck and died at the scene. The driver of the vehicle was later apprehended, charged and convicted of first-degree murder.
Son of retired CPS Staff Sergeant Art Vanderwiel and devoted father to his only son, Christopher, Constable Vanderwiel is remembered as the friend who always went the extra mile.
To commemorate the memory of this devoted public servant, the Rob Vanderwiel Memorial Award is presented at each graduation ceremony to the recruit who demonstrates the greatest degree of co-operation and teamwork toward his or her fellow police officers.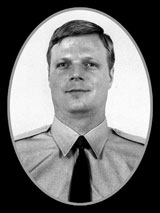 Constable Rick Sonnenberg (1966 - 1993)
In the early hours of Oct. 8, 1993, Constable Rick Sonnenberg and his partner were alerted about a stolen vehicle. As it headed in their direction, Constable Sonnenberg attempted to lay down a spike belt. He was struck by the speeding car and died instantly.
A youth out on bail was convicted of criminal negligence causing death, hit and run and possession of stolen vehicle.
Constable Sonnenberg, 27, was with the Service just under four years and was about to announce his engagement to be married. He was also survived by his mother Maria, his sister Lisa and his niece Rachael.
Following Constable Sonnenberg's death, his sister led a campaign to raise funds for a police helicopter. The Calgary Police Service acquired HAWC1 in July 1995 and HAWC2 in April 2005. Both have proven to be effective in providing aerial support to ground-based units.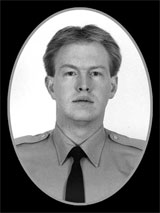 Constable John Petropoulos (1968 - 2000)
At 5:40 a.m. on September 29, 2000, Constable Petropoulos and his partner were dispatched to investigate a break-in at a business in southeast Calgary, where it was suspected someone was inside the building. During the investigation while searching the premise, Constable Petropoulos stepped through a false ceiling falling nine feet into the lunchroom below. He was rushed to hospital with severe head injuries and was pronounced dead early that afternoon. There was no safety railing to warn him of the danger.
Constable Petropoulos, 32, was with the Service for four years and was highly regarded by his fellow officers.  He was survived by his wife, parents and two siblings.
Following his death, the John Petropoulos Memorial Fund was established with the goal to eliminate preventable workplace fatalities and injuries to emergency responders by educating the public about its role in helping to keep these essential workers safe on the job.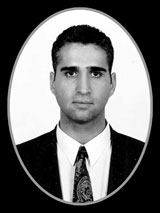 Constable Darren Beatty (1972 - 2001)
On Oct. 17, 2001, Calgary Police Service Tactical Unit officer Constable Darren Beatty, 29, was critically injured during a training exercise at the former District 7 (Silver Springs) training facility.
Despite the best efforts of his colleagues and emergency services personnel who rushed to his aid, Constable Beatty died of his injuries shortly after being transported to a local hospital.
Constable Beatty joined the Calgary Police Service in December 1996, graduating from Recruit Class #118. He was initially assigned to District 1, where he served as a patrol officer until June 1999. He was then posted to the Mountain Bike Unit before joining the Service's Tactical Unit February 13, 2000. He was survived by his wife.​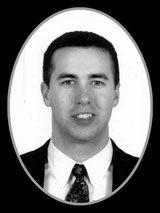 Sergeant Andrew Harnett (1983-2020)
At approximately 10:50 p.m., Thursday, December 31, 2020, Sgt. Harnett conducted a traffic stop on a vehicle in the northeast community of Falconridge. After a brief interaction, the 17-year-old driver and his 19-year-old passenger fled, dragging Sgt. Harnett for a significant distance. Despite the heroic efforts of other first responders, Sgt. Harnett was pronounced dead at hospital. 
The driver and passenger were charged with first-degree murder.
Sgt. Harnett, 37, served with the Calgary Police Service for 12 years, following a three-year career as a military police officer. He and his spouse, Chelsea, were expecting their first child at the time of his death. Sgt. Harnett is also survived by his mother, Valerie, and his brothers, Chris and Jason.