Progress update: Point Trotter & Great Plains-Starfield
It's a common misconception that Real Estate & Development Services (RE&DS) is holding back on new serviced land supplies. But the reality is that we face the same challenges and timelines as all developers when it comes to planning and design, including:
stormwater management needs
municipal reserve requirements
grading plans
linkages and upgrades to roads
competing priorities for scarce infrastructure dollars
With this in mind, we'd like to give you an update on where we're at with the Great Plains-Starfield industrial park, and the next phases of Point Trotter and Dufferin North.
Great Plains-Starfield
The storm drainage channel running through this land needs to be designed and constructed so it meets development requirements over the long term – it's critical to construct the right channel so that storm flows are effectively carried away. A new plan has to be developed for stormwater management on the east side of Calgary. City Water Resources has determined that a new catchment area study is needed, and they're right. Once that's done, we'll know what size the channel needs to be. Once that's done, we'll have an understanding of how to integrate it into the park space that needs to be part of the Great Plains industrial area. See? It's complicated.
But when everything is finished, around 600 acres of developed land with great amenities and access will be available.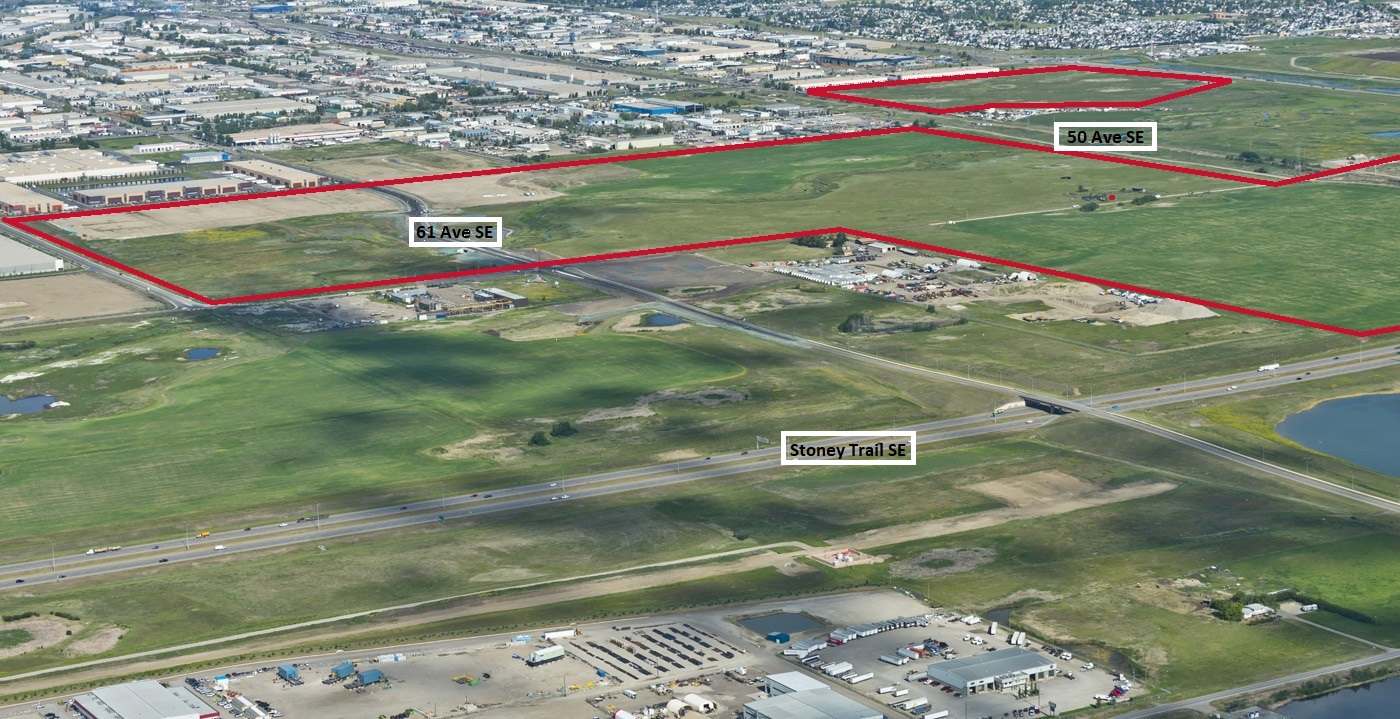 Point Trotter and Dufferin North
Phase two of Point Trotter is underway. We're preparing for subdivision and focusing on providing a variety of lot sizes to meet different industrial land needs. If you or your client have a specific lot size in mind, get in touch with us as soon as possible.
If you have immediate needs, there's still inventory available in phase one:
0–3 acres: 15 fully serviced, development-ready lots
3–6 acres: Three fully serviced, development-ready lots
There are also three lots for future release (0–3 acres, I-C) and four lots pending decision with the province (0–3 acres, December 31 deadline).
Phase two of Dufferin North consists of three large lots, with one completed sale of 29.26 acres to Sofina Foods. The other two lots (19.5 and 49.15 acres) are currently under negotiation.
---
Keep in touch
Receive regular listings, news, and information from The City of Calgary's Real Estate Development Services team.
Sign up​​​​​​​