Georgina Thomson Offices Public Art Project
Project details
Title of Artwork: Exterior work - An Exchange of Words: A Community Book Exchange. Interior work - Collected Stories: A Tribute to Georgina Thomson Library
Artist: Kari Woo
Site: Georgina Thomson Offices (722 Northmount Dr. N.W.)
Public Art Budget: $16.5K
Commissioned by: Community & Neighbourhood Services
Capital Project: Georgina Thomson Offices
Project Completion: October 2015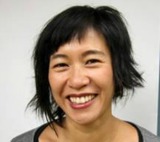 ​​​​​​​​​​
Concept
Formerly a library, the newly renovated Georgina Thomson building now houses offices for The City of Calgary's Community & Neighbourhood Services (CNS). The public artwork for the latest incarnation of this historic building aims to honour the legacy of the former library and Georgina Thomson herself.
A Community Cultural Development (CCD) approach was taken by local artist Kari Woo to celebrate the history of the site and reflect the importance of this facility to the local community.
After working extensively with the community surrounding the offices, as well as those who knew Georgina Thomson herself, Woo has designed both an interior and exterior artwork installation that celebrates Thomson's legacy while introducing the community to its new use as the offices for CNS staff.
The interior artwork consists of a series of collages made using materials collected from a workshop Woo conducted with the local community. The exterior work consists of a little library and bench, which act as a gathering space in the former entryway of the building. The pieces have been inscribed with community members' favourite literary quotes, which were also gathered at a workshop held by the artist.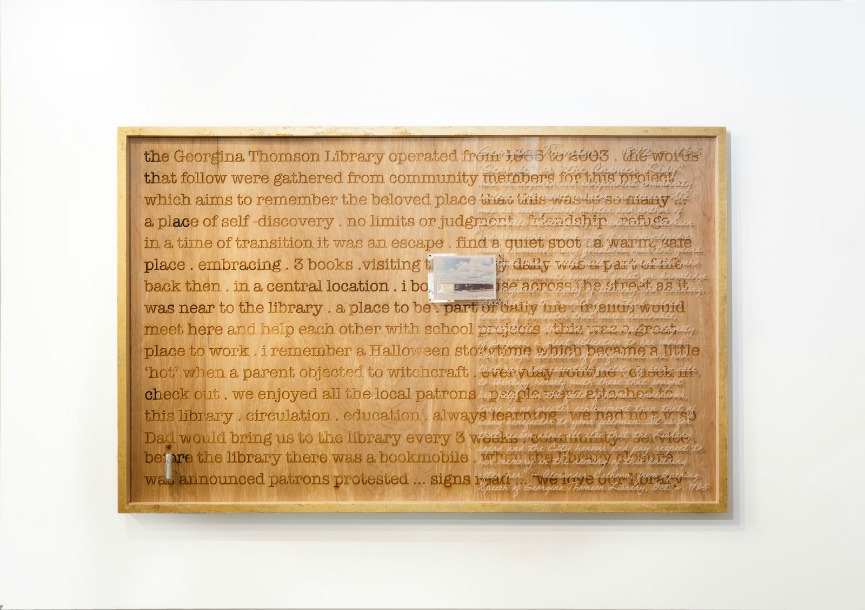 ​​​​​​​​​​​
The Artist
Since graduating from the Alberta College of Art + Design in 2003 [BFA, Honors, Jewellery + Metalsmithing]
Kari Woo has been engaged in her studio practice full-time. She makes her living as a jewellery designer/maker but likes to identify as a mixed media artist due to her many avenues of interest within the creative arena and her curiosity around the intersection of materials and ideas.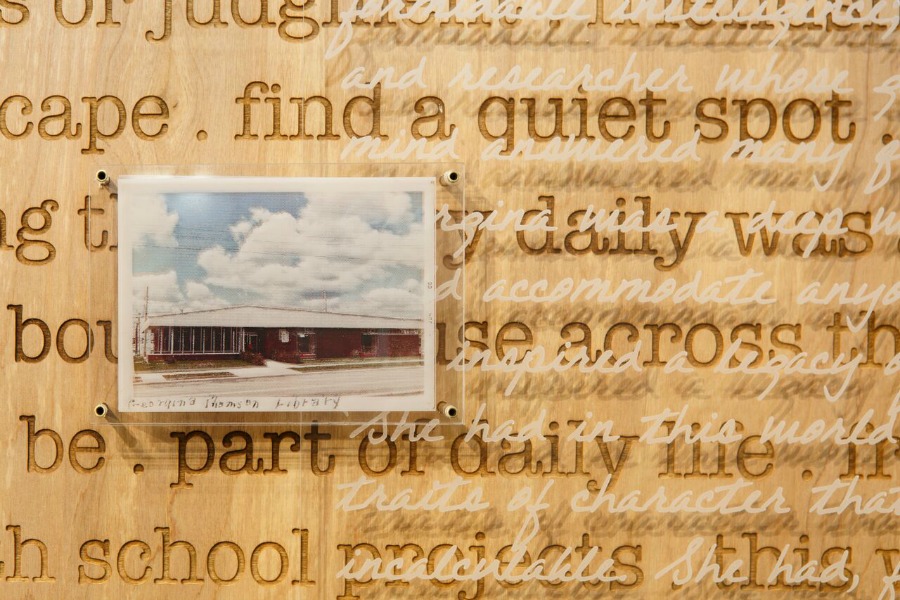 Detail of interior work​​​​
​​​​​​​​​​
Community Engagement
At an initial community engagement session, Calgarians contributed ideas, stories, memories, letters, photographs, responses or anything else that would tell the story of the building and the woman it was named after. This data helped created the content for the two installations.
An additional community engagement session was held where participants were encouraged to bring their favourite literary quote (25 words or less) and work directly with the artist to literally leave their mark on the artwork.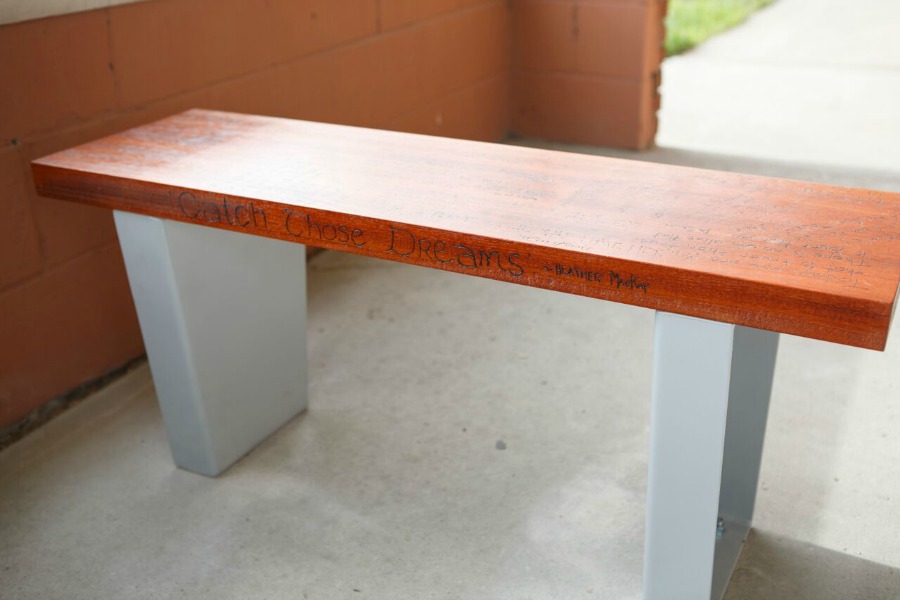 ​​​ ​​​​​​​​​​​​​​​​​​​​​​