Plus 15 network – Calgary's Skywalk
​
​Plus 15 Skywalk Map - service updates
Please refer to the Plus 15 map to see which sections will be open to the public.
Plus 15 Network hours:
Weekdays: 6 a.m. - 9 p.m.
Weekends & Statutory holidays: 9 a.m. - 5 p.m.

Note: Some bridges shall remain closed on weekends and statutory holidays. Refer to the Plus 15 map for details.
Plus 15 construction alerts
Lifecycle work continues to progress on several Plus 15 structures. The Plus 15 will be closed for the duration of the project to protect the safety of the general public. The following Plus 15(s) are closed for repair:
The Plus 15 bridges located between Petro Fina and First Alberta Place over 8th Avenue S.W. will be undergoing interior repairs and may be closed intermittently.
The Plus 15 bridge to the Glenbow Museum will be closed until 2024 due to the Glenbow Museum revitalization project.
The Plus 15 link between 5th & 5th Building and the Petex Building is currently closed to permit replacement of the exterior cladding, new roofing, upgraded interior finishes and replacement of mechanical/electrical systems. The structure is currently scheduled to re-open mid-November of 2022.
The Plus 15 link between the Harry Hays Building and the Delta Hotel (Calgary Centre) will temporarily close on August 22nd to permit replacement of all glass panels, upgraded interior finishes and new lighting. The work is expected to continue until mid-November of 2022. This work will impact roadway traffic below the link which will be limited to evening closures of no more than two lanes at a time. Updated lane closure information will be available on the Transportation webpage.
Construction activities are dependent on several factors. Timelines could change due to inclement weather and/or other unexpected circumstances.
---
Plus 15 Accessibility Improvement Project
Construction is expected to occur between June and January 2023. During construction, some Plus 15's will be closed to public access while these upgrades are installed. Closure information will be posted outside of the Plus 15. We thank all Plus 15 users for their patience as we work to complete these vital improvements to our network.
---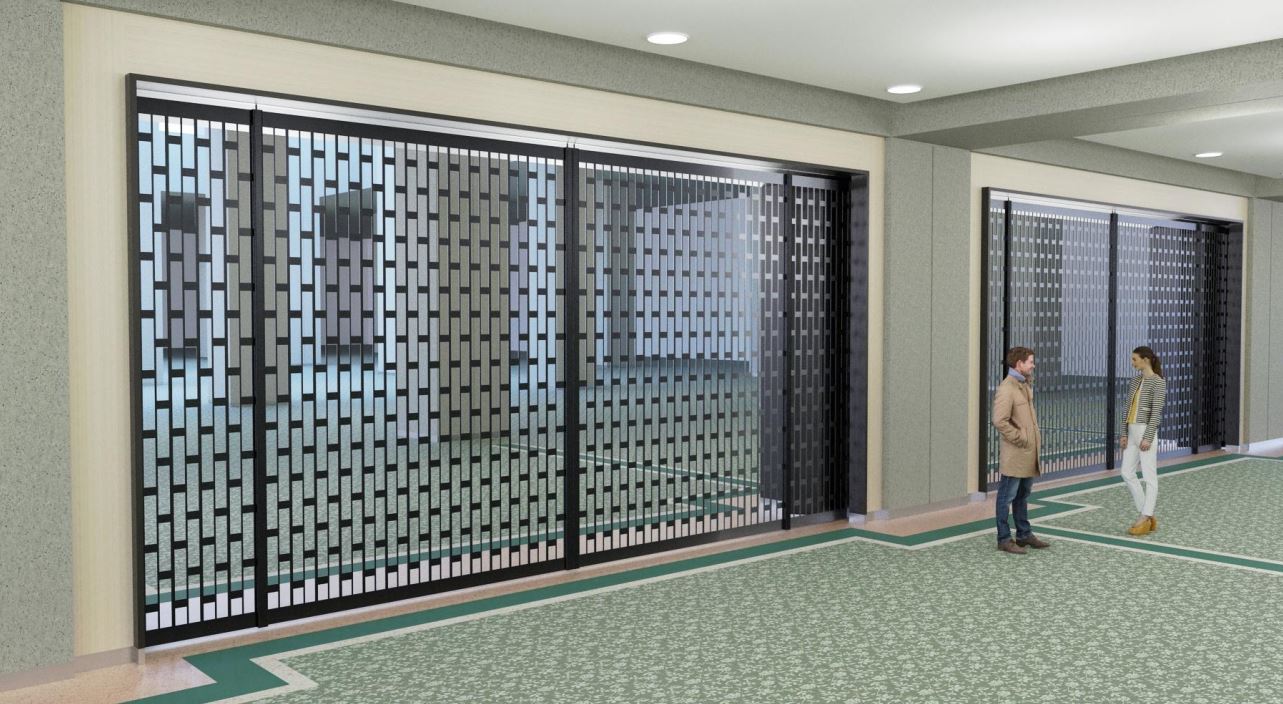 Security gate installation in Municipal Building atrium
Beginning in May, folding security gates will be installed between selected pillars of the Municipal Building to improve public access through the atrium. Once the improvements are complete, the building's public access hours will be the same as the rest of the Plus 15 network.
This project will increase hours of public access between:
Arts Common and the Municipal Building.
Municipal Building and City Hall C-Train Platform and the Plus 15 over 7 Avenue S.E.
Entrances at MacLeod Trial and 3 Street S.E.
New public access hours to the Plus 15 through the Plaza level will be from 6 a.m. - 9 p.m. Monday through Friday, and from 9 a.m. - 7 p.m. on weekends and statutory holidays, or as posted here.  All construction work will happen outside of business hours and in stages to minimize disruptions and will be scheduled to avoid planned events.
The project is anticipated to be completed by early December. For project updates continue to check this page or, for questions or concerns call 311.
Wayfinding improvements
The City is looking to make it easier for people to navigate the Plus 15 skywalk network in downtown Calgary.
The City engaged with the public to identify and better understand the key issues that a new Plus 15 wayfinding system should address. To learn more about the project, please visit the Plus 15 public engagement page.​
Plus 15 Policy
The Plus 15 Policy was approved by Council on July 5, 2021. The Plus 15 Policy identifies Council direction on the future development, operations and long-term asset management of the Plus 15 network.
Contact the Plus 15 Team
To report Plus 15 issues or to request more information, please submit an online service request to 311.